The night carnivals in Tenerife were fun and debauched, but the daytime ones were somehow even more fun. People of all ages in costume, roving groups of musicians and queens, grumpy children in costume accompanied by parents who seemed to be having a better time than they were (might have to do with the bottle of rum and coke stashed in the stroller, techno-dancing in the mean square... and all that was just Sunday!
We also ate well:
ridiculous portions of chorizo and barbecued ribs the first day sent Amandine and I straight back to our hotel for a siesta.
Papas al pobre kept me more or less coherent mid-party...
And I wanted, but didn't quite let myself have, a dulce de leche stuffed churro. Sooon....
On Saturday, we went to the neighboring town of La Laguna, which had pretty colonial architecture:
But yeah, it was all about the madness on Sunday. My favourite moment actually went unphotographed: as Amandine and I crossed the park near our hotel on Sunday morning, still bleary-eyed, one of those miniature park trains went by, absolutely bursting at the seams with drunken revelers from the night before. This was about 11 am, but they were still smiling, still singing, and still joking with bemused bystanders. I have no idea who was driving the train. Meanwhile...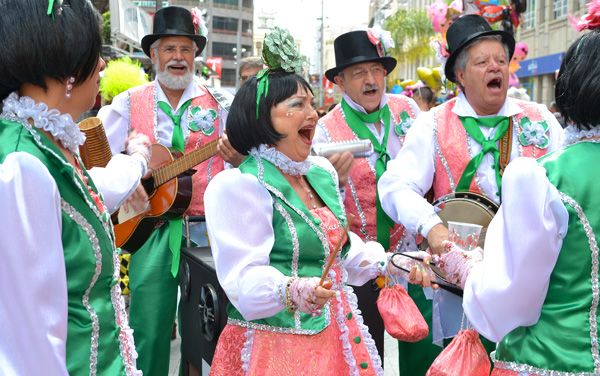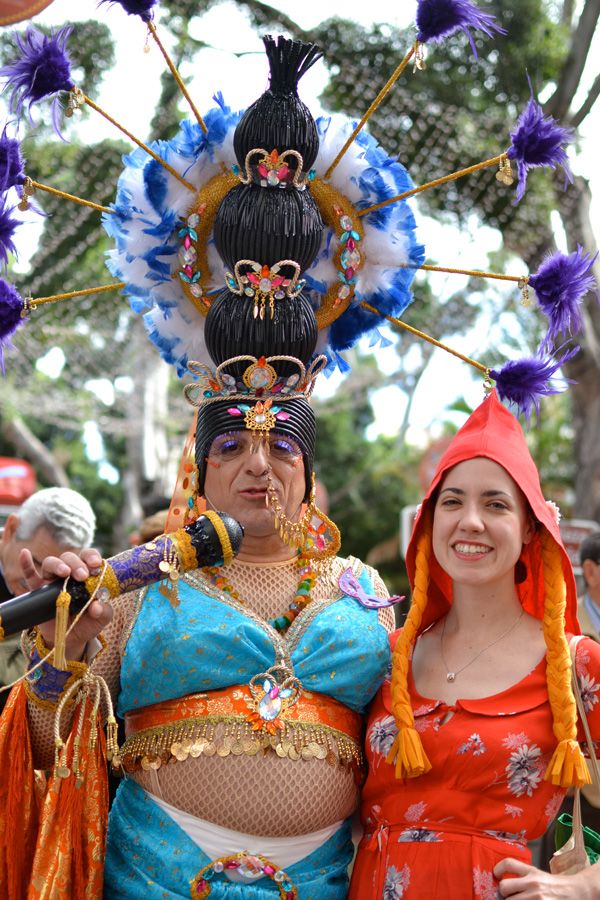 I was Little Red Riding Hood in a headpiece made for my friend Anna by her grandmother when she was three years old!
Amandine making friends
And then we had a little nap in the park in the sunshine, and I trundled off to get my plane back to Barcelona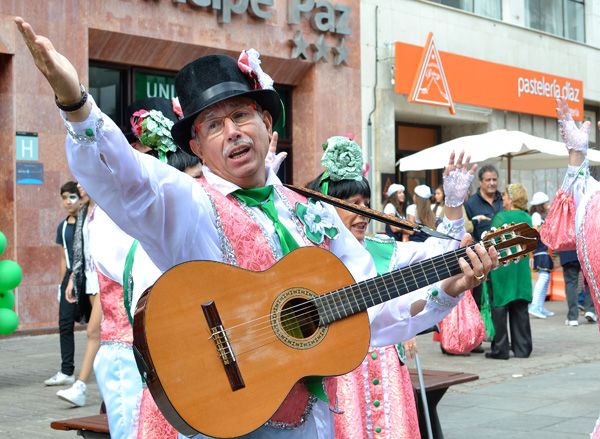 Adios Tenerife! See you next year! (Although next year, I'm kind of thinking Rio...)