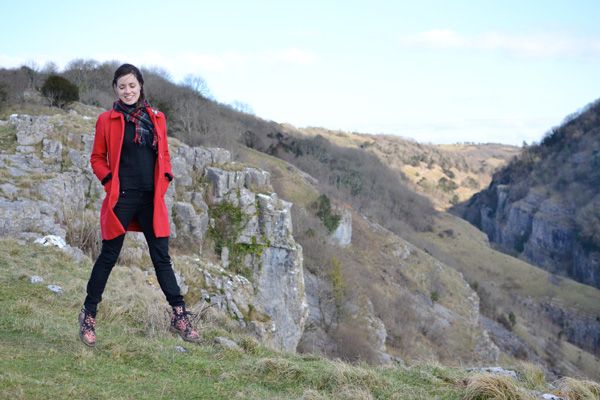 I love the British countryside. Not getting to it, which tends to involve lots of traffic and hair-pin bends and no sidewalks, but once you're there, I love rambling across rocky fields, past families out with their dog and having picnics, enjoying the very inhospitable-ness of the landscape and climate. The day we went to Cheddar Gorge in Somerset was beautiful though, sunny and crisp.
It was originally meant to be a hike with other people, but a few mucky fields convinced us we didn't have the right shoes and should go get the car, which was a good plan, because the others got stuck somewhere and never made it to the gorge.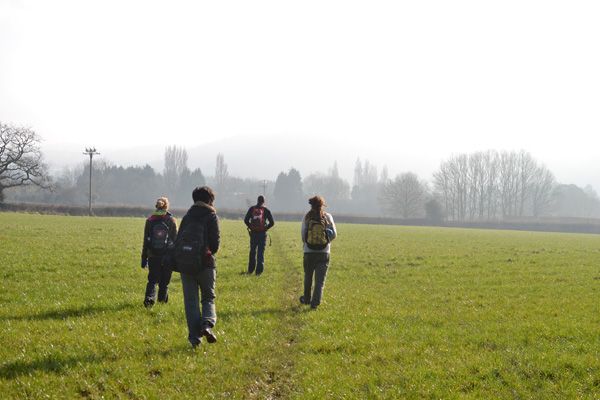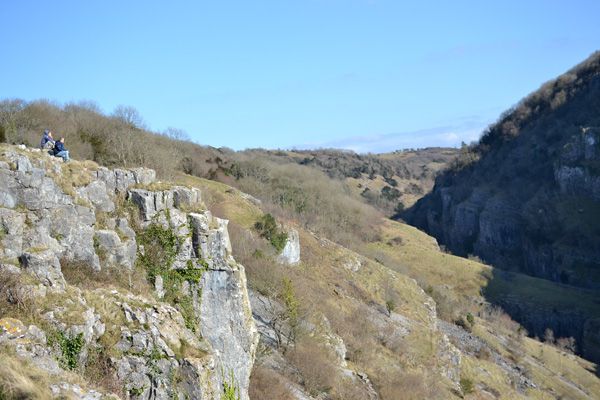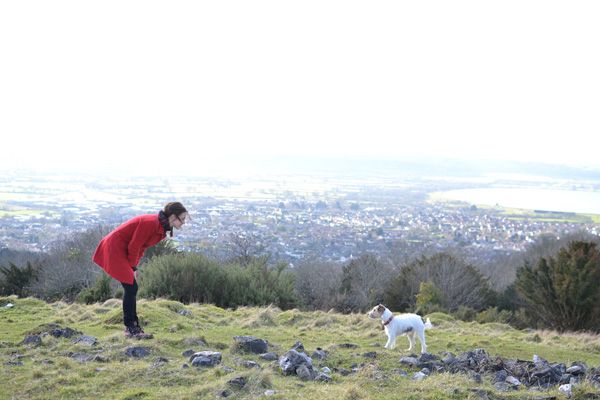 Clambering over rocks and being buffeted by the wind, before heading down to the village for a cream tea!