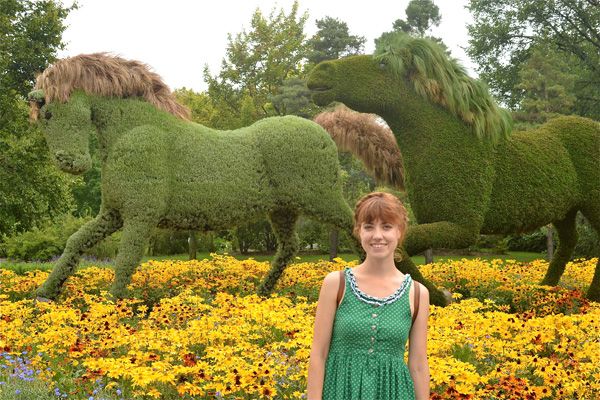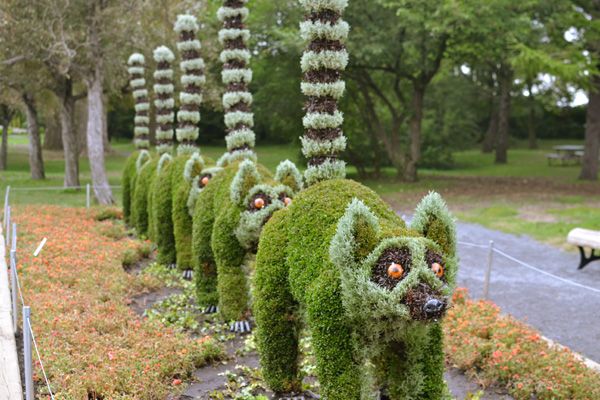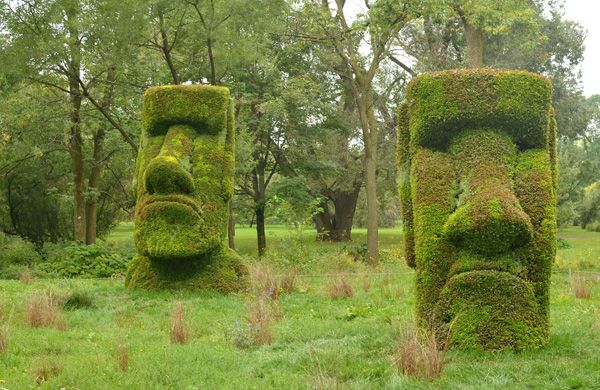 One of my last days in Montreal found me wandering amongst giant leafy sculptures at the
Mosaïcultures Internationales
at the botanical gardens. It. was. crazy. I loved the elaborate, frequently mystical works, and the fast that it was a grey, muggy day just made the experience more fastastical. A stand out for me were the huge replicas of Easter Island's stone heads in vegetation. An Enya-esque soundtrack made the whole experience a bit strangely Lord of the Rings, but I'll let that pass.
I also borrowed my friend Anna's gorgeous green vintage Austrian dirndl, and blended right into the scenery.
The Mosaïcultures are still on, and while the tickets were (I thought) a bit expensive at $29 for an adult non-resident, you can get in twice on the same ticket and the exhibition was truly bizarre and beautiful.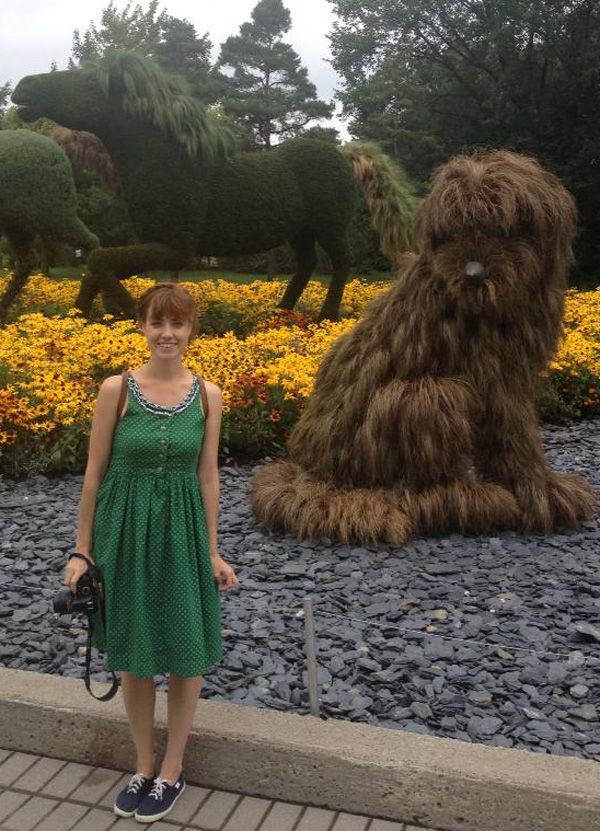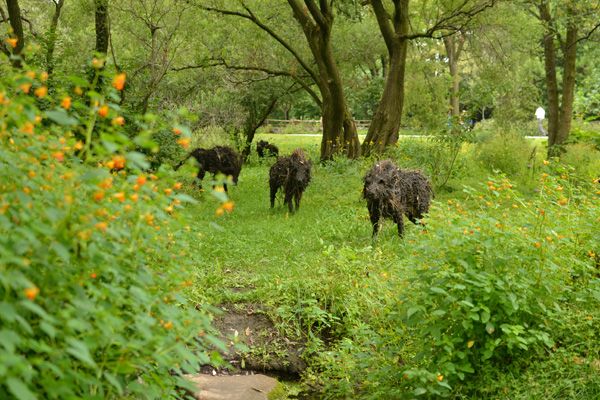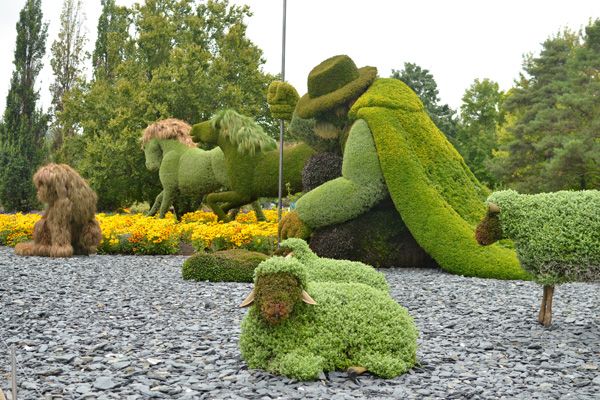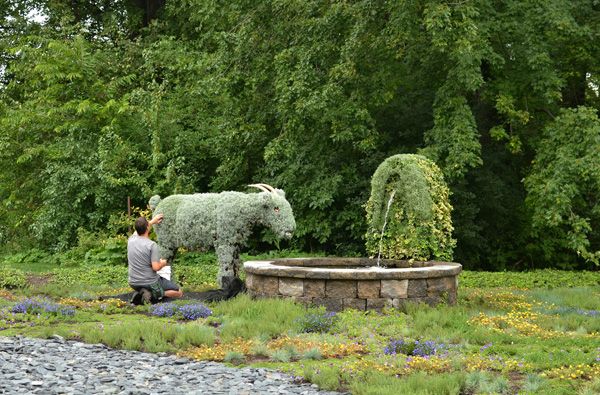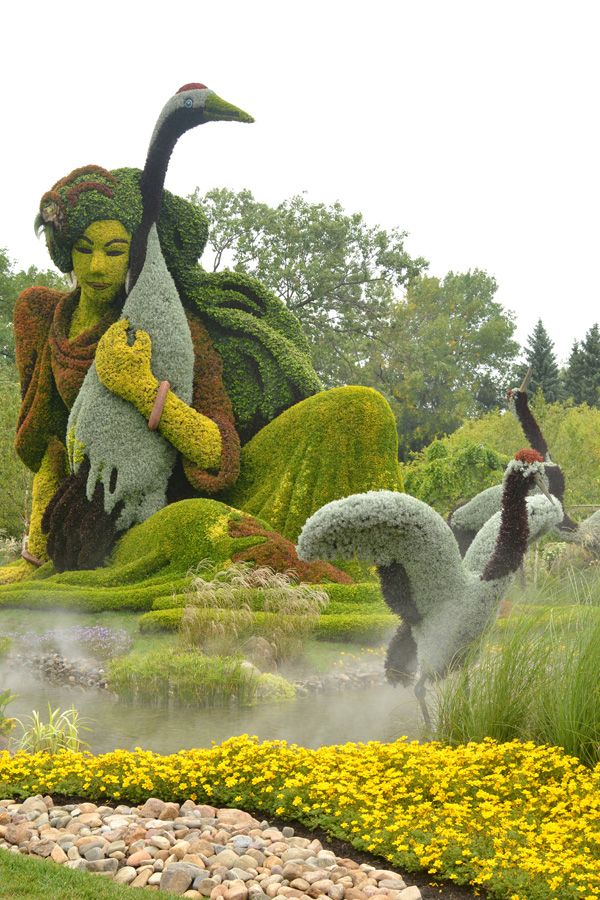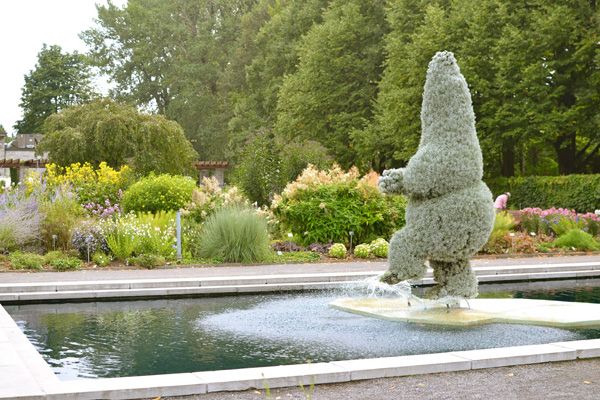 Photos of me by my friend Emilie