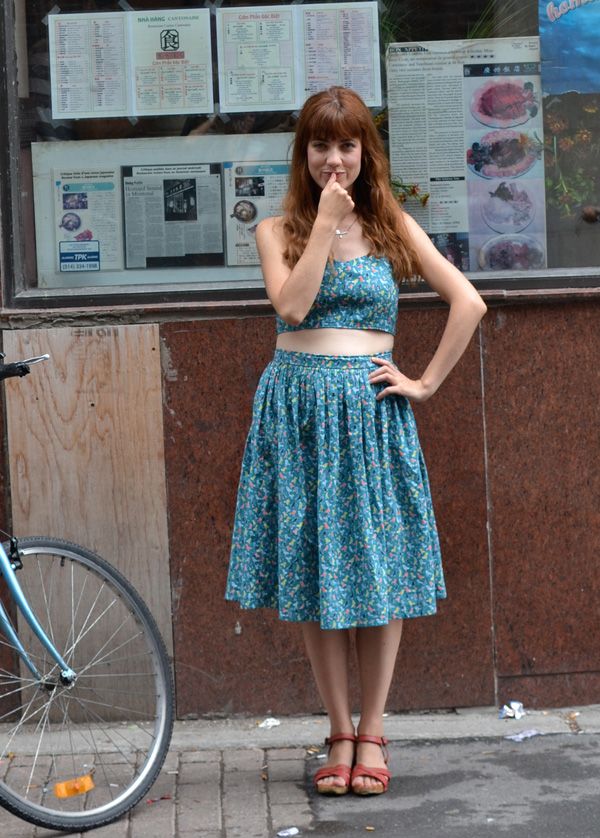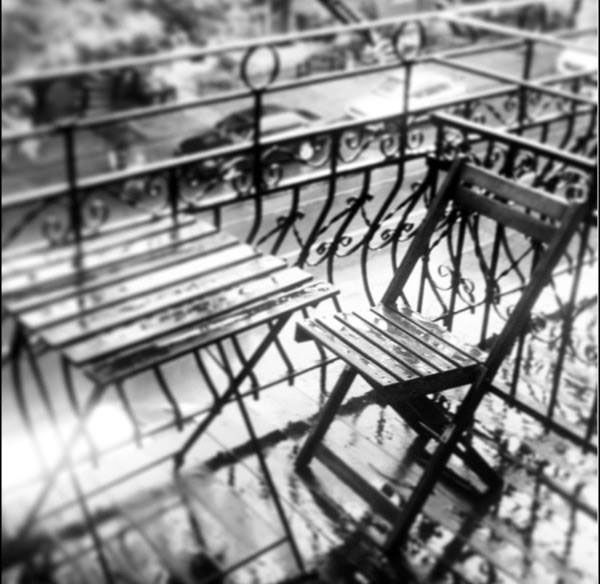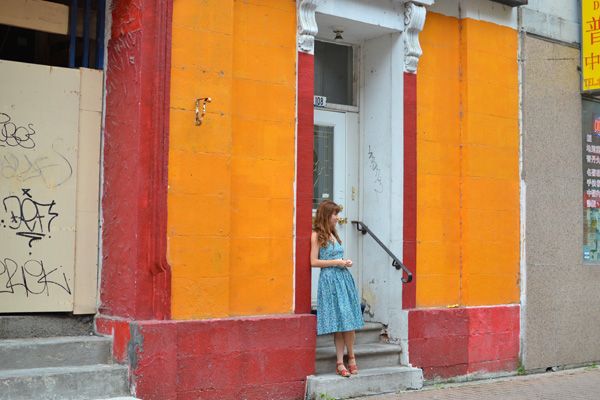 On this particular day in Montreal, it rained heavily in the morning. I even sat out on the back (covered) porch with my cup of coffee and watched it come down. There's nothing like a good summer rain, by which I mean, when it's been generally warm and sunny, but a day comes along in which it just buckets down. These are moments in which the coziness of winter in briefly recaptured, without the discomfort, when you can slump back and enjoy the shining bricks and dripping railings.
Afterwards it stopped raining but stayed overcast and humid, and I dressed for summertime, and went with my friends to eat really excellent dumpling in Chinatown.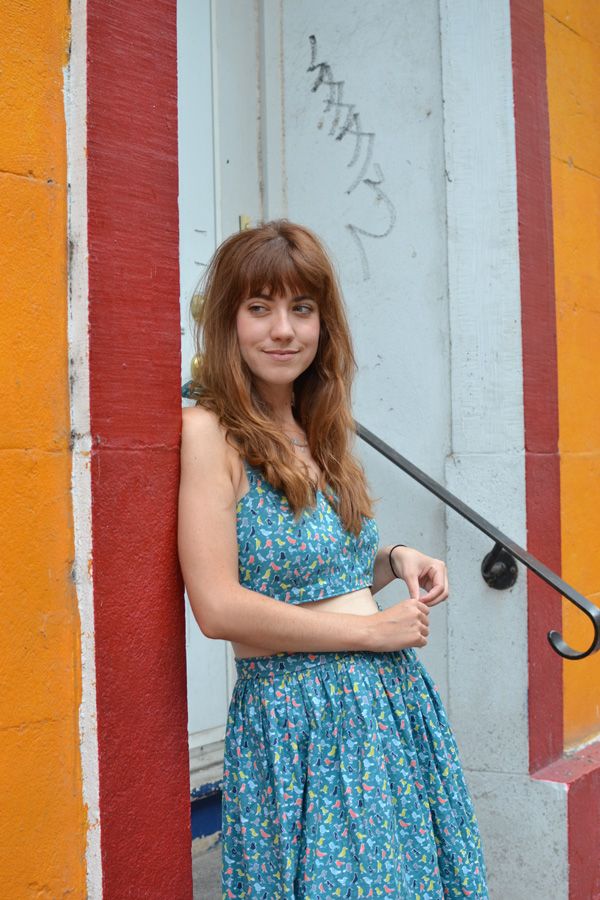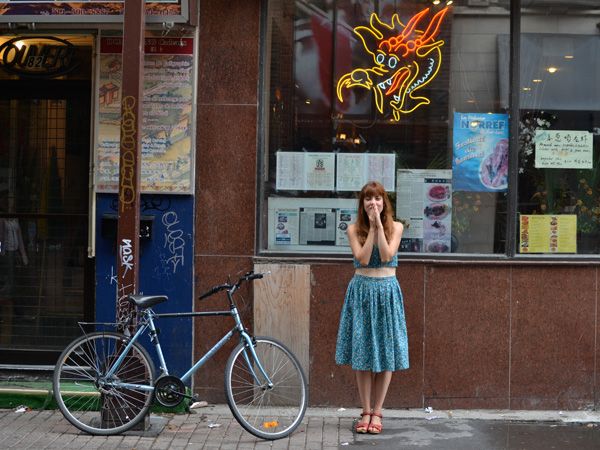 Playsuit (I love this silhouette so so much) by
Q's Daydream
.