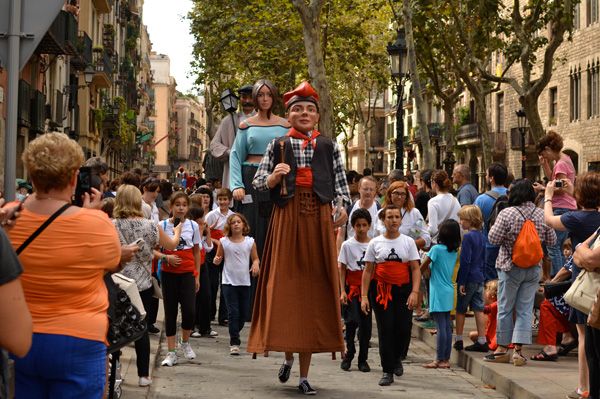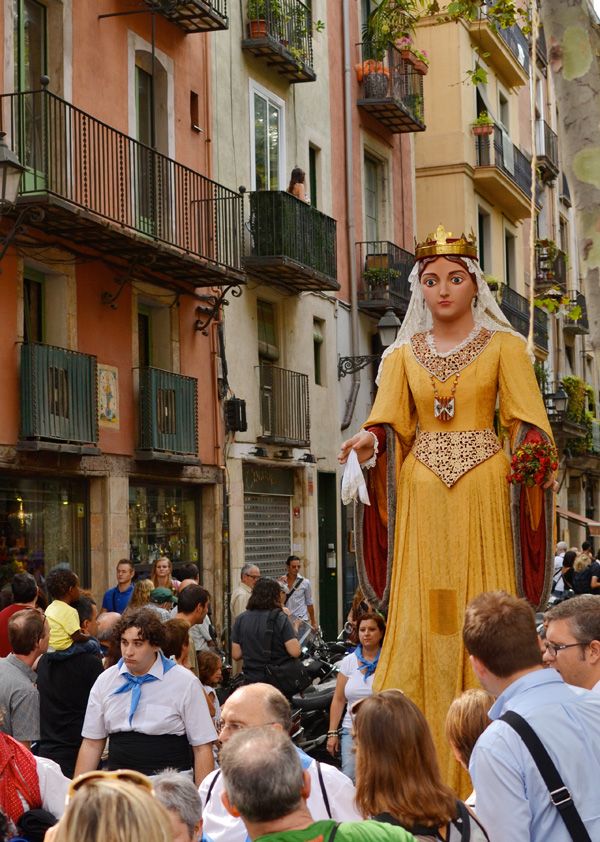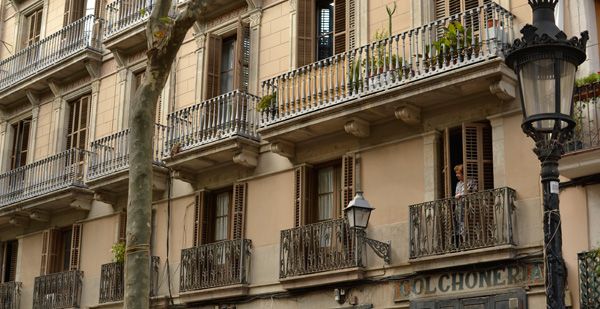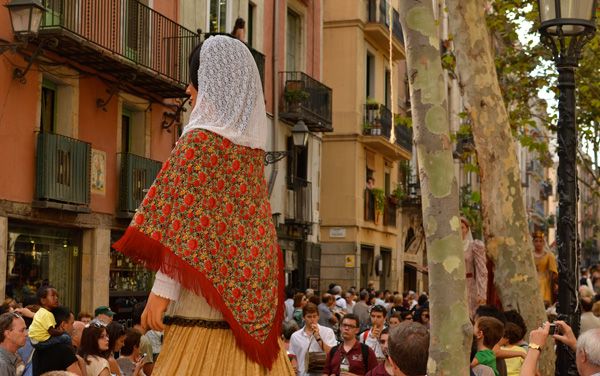 Do you ever have that feeling when you walk into a cathedral, and you're a bit awestruck, but you know it's just architecture, but you wonder how you might have felt about it walking in 600 years ago, with the ideas and prevailing beliefs of the day? How the vaults soaring above your head really would have seemed to be reaching to heaven, and how the air would be heavy and cold with mysticism?
When the parade of giants came through Barcelona during the La Mercè city festivals, I couldn't help but wonder how the people hundreds of years ago must have felt watching them, and the
giant eagles and underworld monsters
that are also part of the festivities, go by.
People still turn out in force, from children sitting on their fathers' shoulders, to grandmothers watching from their balconies...
gratuitous shot of me drinking coffee to show off my hair