This was originally a guest post for
Chantilly's Songs,
who's launching a kickstarter campaign to record an album of lovely songs.
Check it out
! I, meanwhile, was asked to share my experiences on the road less travelled by, basically, pursuing my own creative pursuits from a rooftop terrace in Barcelona.
I recently chose to move back to Barcelona, a city I lived in in my early twenties, ignoring more normal career paths for the time being at least, and working on my children's novel. In this pictures you can see me working, or at least attempting to work, on my terrace (I love Barcelona weather). Though I sometimes feel stressed under the weight of social expectations, I'm ultimately really happy with taking this time out to work on editing, improving, and hopefully someday publishing my novel. I also work part time at a job that doesn't excite me too much, but the satisfaction of pursuing a creative goal and living in such a beautiful city goes a long way towards soothing my frustrations....
Writing, editing... and I won't lie... a degree of this goes on too!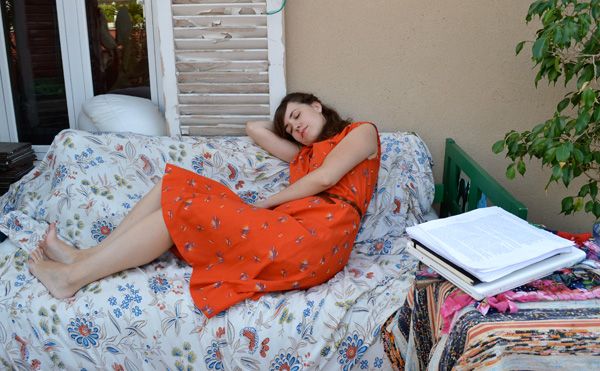 wearing a vintage dress and belt
Oh, and here's a few more gratuitous shots of life on my terrace, before it got cold and started raining. And Fraggle again!
A visiting Vancouverite, cat-lover, and thrifter extraordinaire!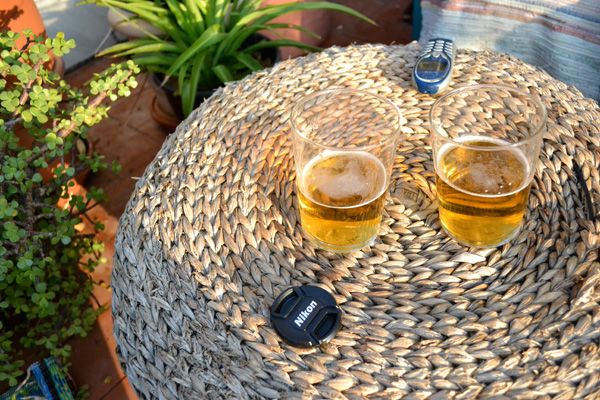 Check out my old skool phone!