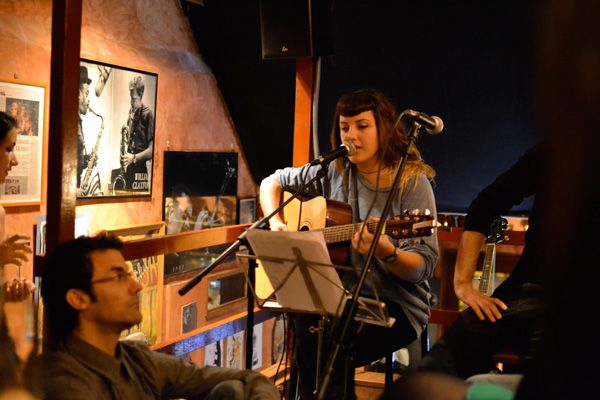 I work half days at my main job, and generally choose to do it in the morning. One day a week though, I like to work in the afternoon, so I can do something interesting on a weeknight and have a leisurely breakfast with a friend with an equally random timetable on a weekday morning.
On a recent Wednesday I went to see my friend Mercè's boyfriend playing a gig in a bar: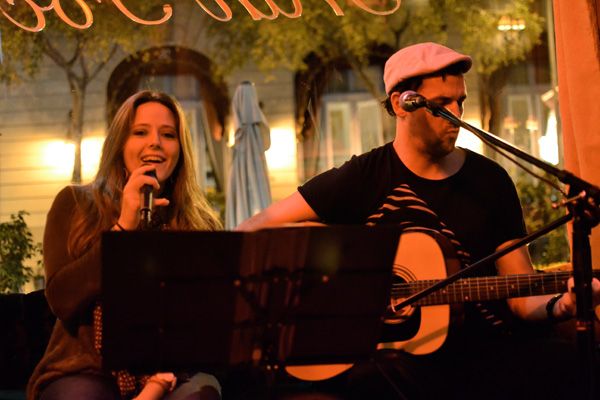 And Thursday mornings my friend Aga and I have started working our way through Barcelona's nice breakfast places. Recently, it was café-meets-exhibition space Cosmo...
These kinds of little traditions are definitely what keep the gloomy winter at bay...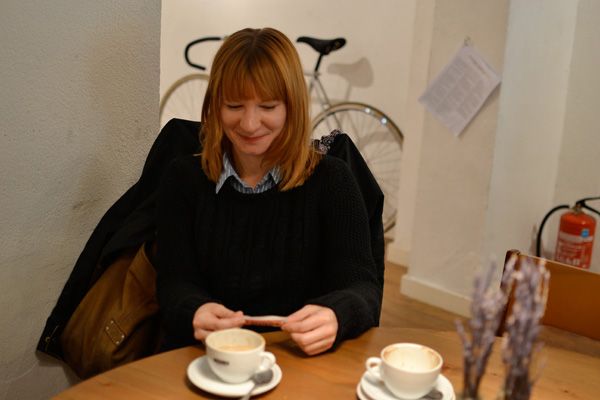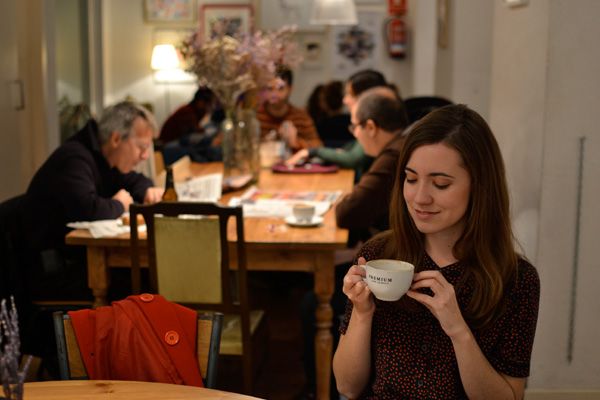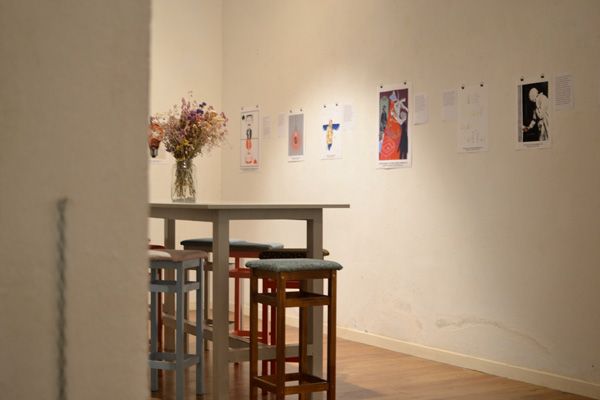 photos of me by Mercè and Aga, respectively