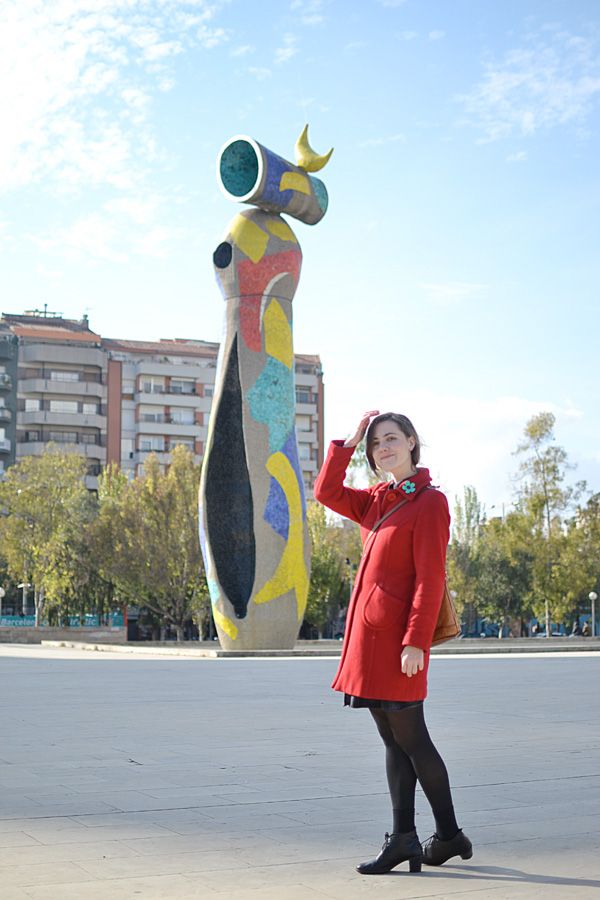 Vacaaaaation!!!! Who else is starting the celebration today? I have to work a couple of days next week, and I'll probably work from home, but right now I am one happy camper, and even finished my Christmas shopping (she types, smiling smugly to herself).
It's been a crazy few weeks. There was a recent exciting trip, which I'll share more of when I get hold of all the pictures, but meanwhile:
Above: me and my favourite Joan Miró statue in the park near my house.
I went on a fish cooking course in the Costa Brava, and learned to make some yummy things, including paella. It was even better because we got to watch and learn, then eat a four course lunch to try the results...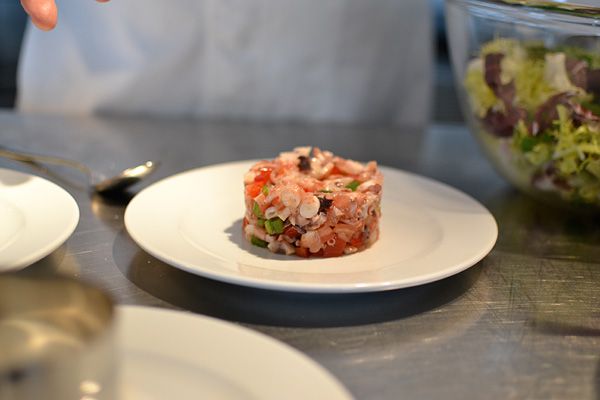 Octopus salad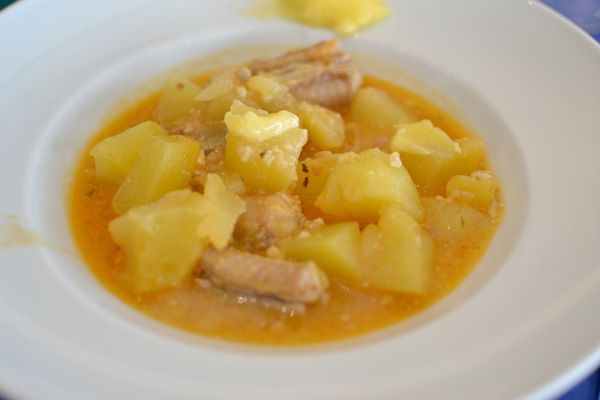 "Suquet," a fish and potato soup (looked and tasted way better in real life than in this photo)
We had our after lunch drink out of a porrón. These were apparently invented so the fishermen could take drinks out on the water with them, because glasses would fall over but these were sturdier. I managed to get it all over my sweater and up my nose, just like every other time I've tried drinking out of one!
Sunset over the fishing boats in Palamós.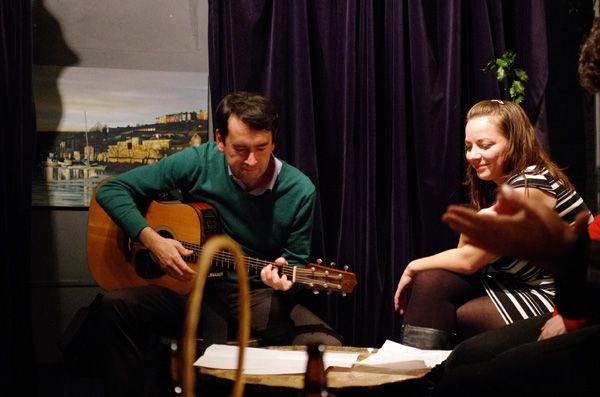 Change of country: watching Albert and friends do open mic nights in Bristol
Whilst looking rather French.