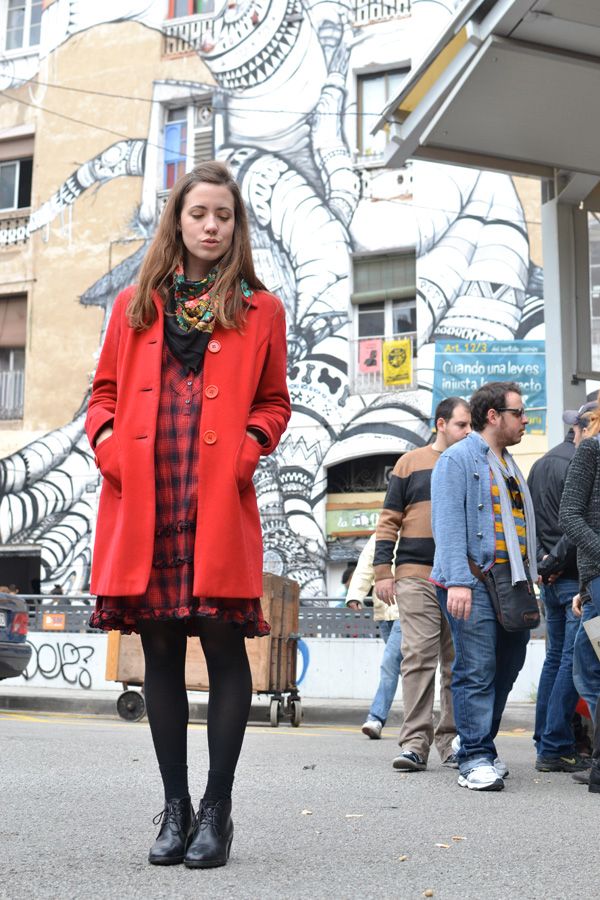 With Albert and a friend in town for the weekend, it seemed as good a time as any to engage in a winter breakfast tradition... chocolate con churros. I only do this about twice per winter though, to avoid the inevitable heart attack. Below you'll find the typical pudding-thick hot chocolate completely submerged under a wad of whipping cream, plus churros, melindres and an ensaimada. I have a feeling I may have eaten more than everyone else...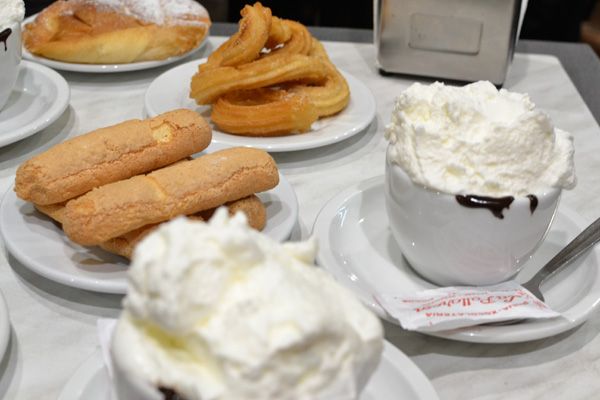 colourful tiles on Carrer Petritxol
Then it was time for a lengthy wander through the streets, leading inevitably to my favourite Sunday morning destination, the second hand book market at Sant Antoni (previous posts about this are
here
and
here
--they are also documents to the growth of my hair over the past year!) It was time to renew my collection of
Asterix
in Catalan!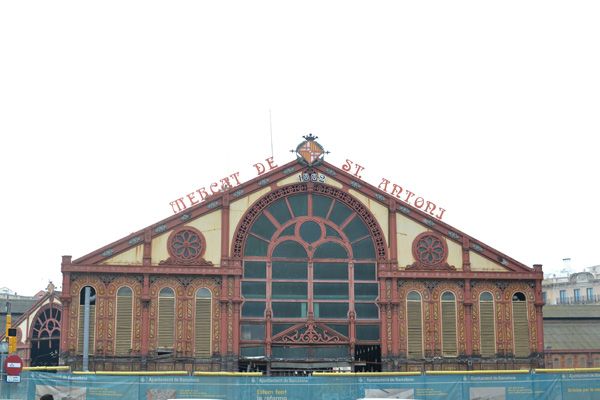 I may as well include this picture, of a Barcelona fashion magazine from the 30s, since the woman whose stall it was yelled at me enough for taking it. :D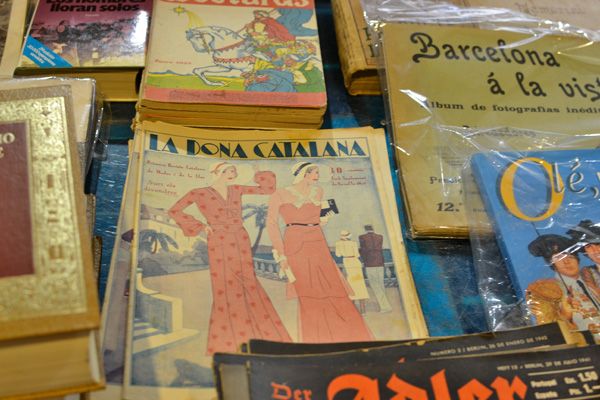 It was election day, essentially a one-issue election--shall Catalonia hold a referendum on separation from Spain? (which is actually illegal in the Spanish constitution, which might tell you something about the current political situation). The pro-referendum parties won 87 seats vs. 48 for non-referendum, so I guess we're headed to the polls! Plenty of Catalan spirit on buildings all over town meanwhile.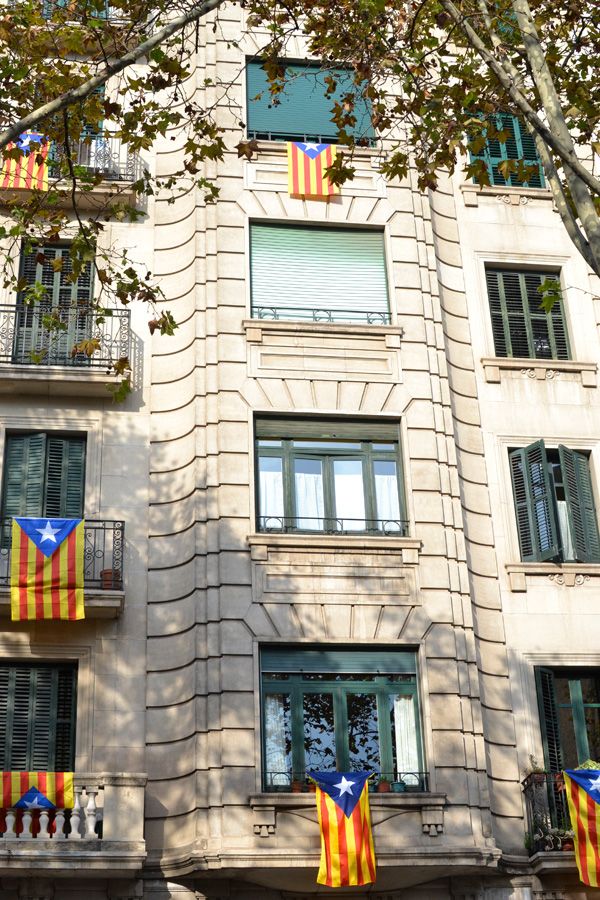 And then my friend and I went to famous Catalan architect Antoni Gaudí's
Casa Batlló
(it's good having tourist friends in town). I'm about to become an insufferable Gaudí expert since I'm currently translating a book about him at work... Casa Batlló was marvellous, and worth the (kind of steep at €20) admission.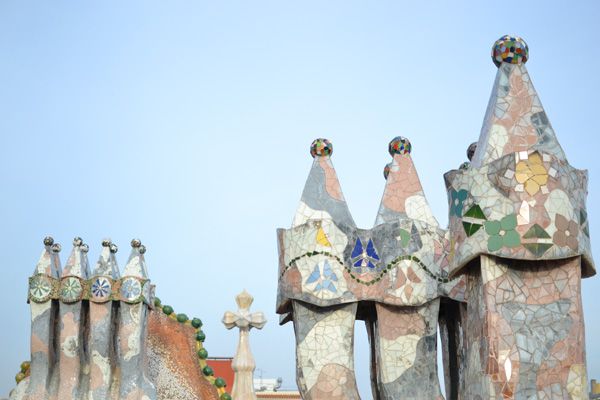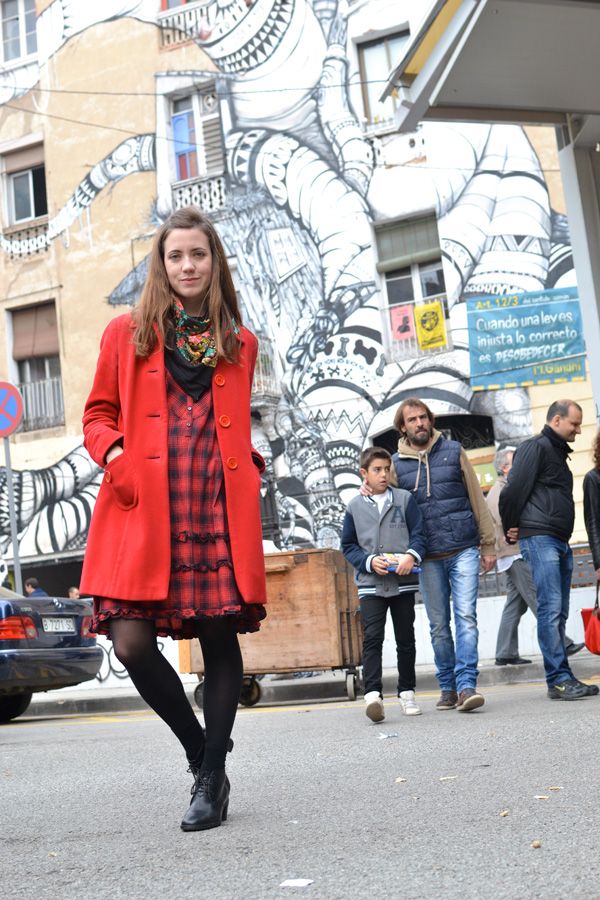 Anyway, just another Sunday really!
Photos of me by Albert