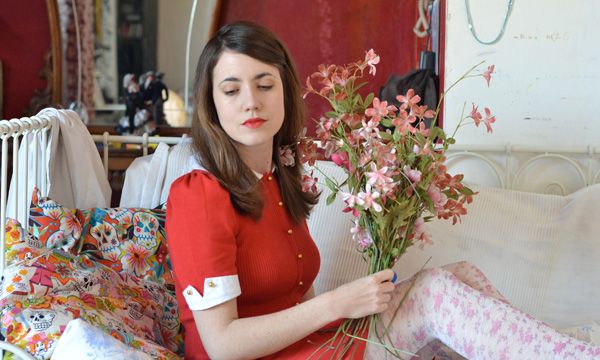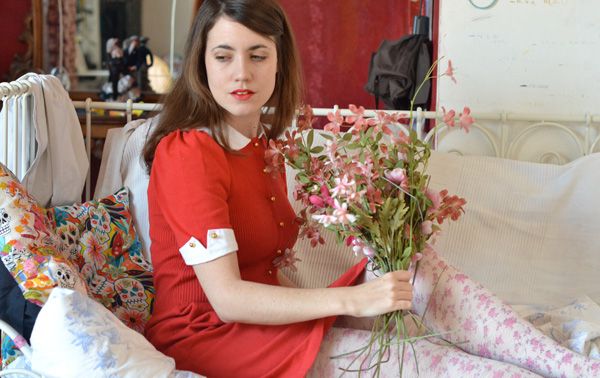 Well, that was a bit of an absence for me! I'm usually a pretty regular poster, but life has suddenly just decided to be madness. Right after my last post I got really sick, got handed a lot more work at my job, got way more into the task of finding another job, tried to keep up with my writing schedule... I'm tired. Also it's 0°C in Barcelona! It even snowed (briefly, and I have never seen such over-reactions) on Thursday. Posts might be patchy around here for the next week.
This red dress is my winter uniform. When I first showed it on the blog in December, several people rightly pointed out that it was perfect for Christmas. It's also I guess perfect for Valentine's day. My friend pointed out today that I can wear it for my Carnival costume, holding a syringe, and be a naughty nurse. In fact, today I wore it with polka dot tights and looked pretty Minnie Mouse. It definitely veers on the extreme/cartoonish side of things, but one thing I can't argue with is the colour. When black and grey and navy make me look dead in the winter, fire-engine red is there to reignite some signs of life.
These pictures were taken in a hurry, but I wanted to show the fantastic red wall of my flat, especially since I'm moving out next week... oh right, another thing to do...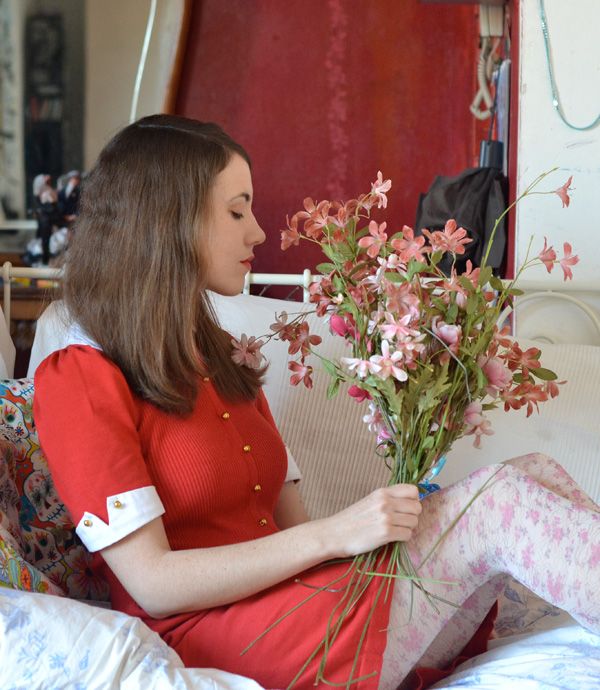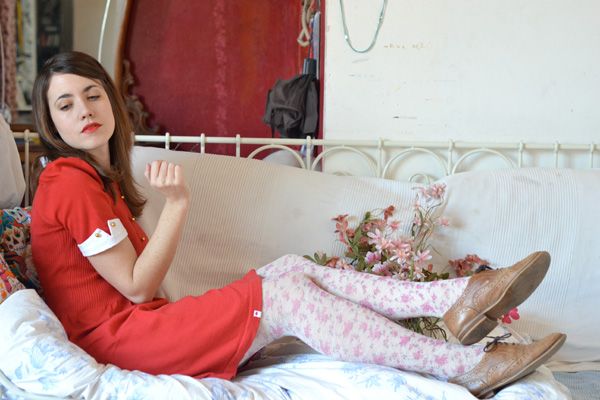 Disfraz de enfermera cachonda: Kling, tights: Dorothy Perkins, shoes: ebay, cushions: Spitalfields Market, everything else is just part of the decor!