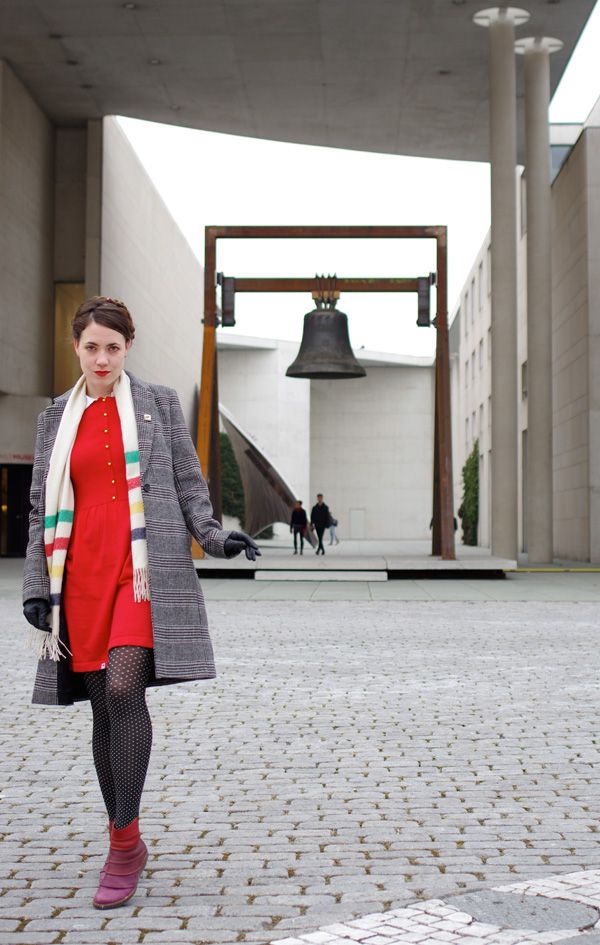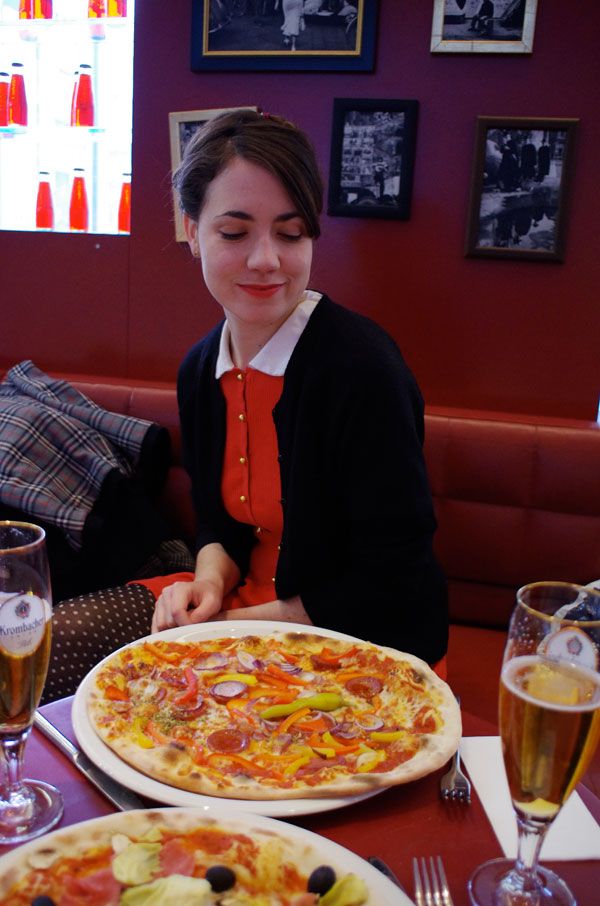 Last Sunday, in Bonn, it was too cold to conceive of doing anything other than walk five minutes to the nearest restaurant, and stuff ourselves with fiery carbohydrates in the form of a cappriccio and a diavolo pizza--none too pious for a Sunday, come to think of it! This is probably the real reason many of us gain weight during winter... it's too cold to do anything productive like go for a bike ride, so you just end up eating all the time. Devilish indeed...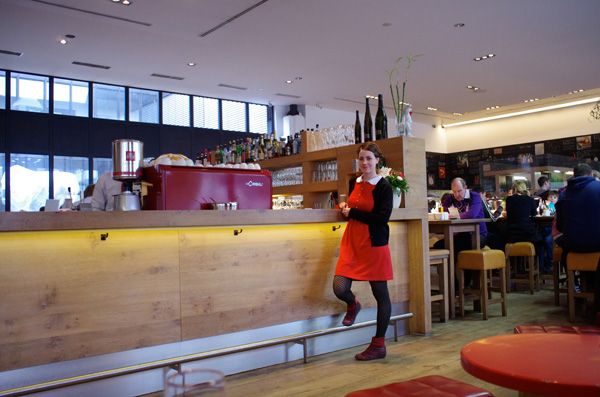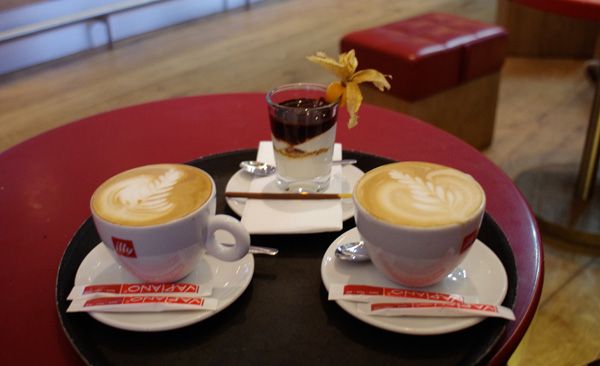 If anyone's noticed my less than stellar internet presence, it's because I don't have internet at home at the moment. My consumption of tea at the only place in the neighbourhood with wifi has skyrocketed. Still trying to decide if spending all the money in cafés is worth my increased productivity/going to bed earlier at home...
P.S. To those wondering where I've moved to... just within Barcelona this time!
Photos by Albert
dress: Kling, coat: Zara, scarf: the Hudson's Bay Company, tights: gift, shoes: El Naturalista, pin: gift, gloves: gift...and I just lost them at the airport, god damnit.