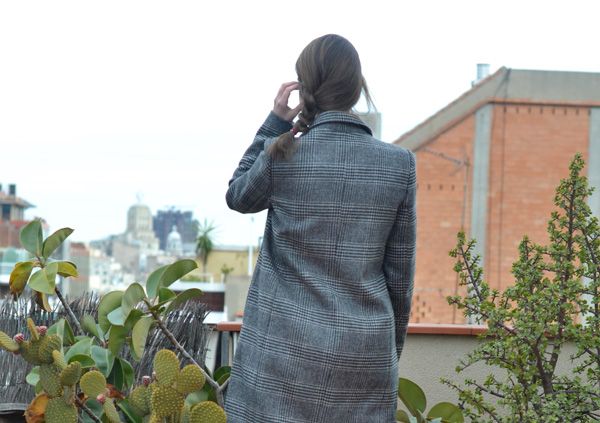 I'm sad to think this may be my last post on the terrace of my flat. Mainly I'm just sad to be moving on before I really had a chance to enjoy its splendour in full summer. Barcelona summers are long and languorous and having a terrace to drink wine on is the height of goodness. And even though it's currently really cold, I still love watching dawn reflect on the upper reaches of the buildings around us, while the streets below are still in night.
Meanwhile, I'm loving this it-doesn't-count-as-a-purchase-since-I-neeeeeeded-clothes-for-a-job-interivew coat. It makes me feel a little boyish in silhouette, and I like the strong shouldered swish as I trample over American exchange students in the metro...
Speaking of which, if anyone's thinking of doing a Masters in Creative Writing, I've been spending some time with the people behind a
really fantastic sounding one
. It's run through an American University and is accredited, and most of the work (writing a novel or equivalent) is done by distance, meaning you could keep your job. But then there are bundles of courses in two-week blocks, once a year and then once for graduation, taking place in Dublin, Barcelona, Vienna and Bratislava. Anyway, I only wish I could take it myself, as I've been attending some
free writing seminars
this week from the director which have been really interesting...
coat: Zara, sweater: ancient, shirt: vintage, jeans: Warehouse, pin: gift, shoes: ebay