So, a few months ago I stopped labelling where things are from in my outfit posts. I'm still not 100% sure about it, but I thought it might make for an interesting discussion. (and maybe I'll flip-flop)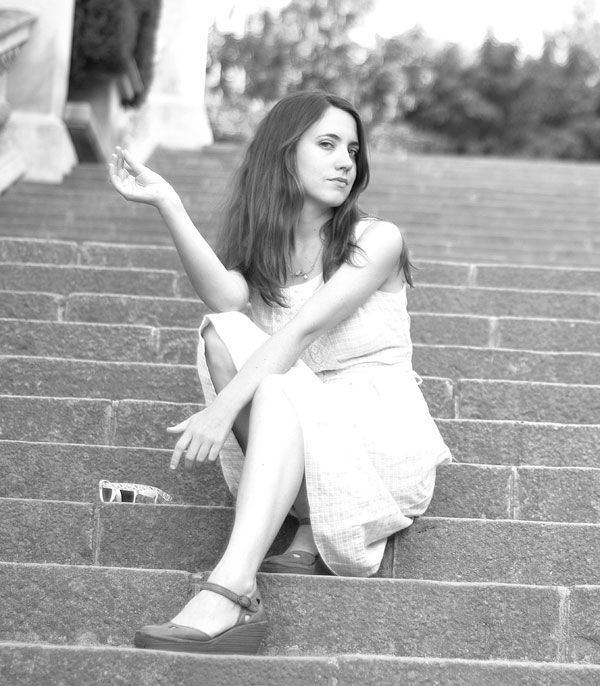 The main reasons were 1) a discomfort with consumerism, 2) a dislike of the way brands and/or the lack of brands are a form of one up-manship in blogland, and 3) a strong ambivalence about being identified as a fashion blogger.
1. With regards to consumerism, well, we all know it's bad. Also, I was brought up in a very politicized household, and taught that big brands are evil. I believe they are. I still end up wearing them a fair bit for a variety of reasons, but see no reason why I should be giving them free advertising.
2. About the one-upmanship... man blogland can be so clique-y. Some people will look down on you for wearing things from H&M, because it makes you mainstream and uncreative. Some people will look down on you for wearing designer, because it means you're rich and probably using Daddy's credit card. Some people only want to know you if you wear vintage, and even there it's a hierarchy because you're only really into the scene if it's thrifted vintage.... anyway, buffffff.
3. And then there's the ambivalence. I like blogging outfits... I've been taking pictures of what I wear since before I knew blogs existed, but I feel weirdly ashamed of it. I still don't post a link to this blog on my personal facebook. I haven't even told my mother about it (I think she might know though). I would be mortified if certain friends found out (Albert is always trying to tell people and I'm always giving him death glares over it). Removing the outfit tags doesn't stop this from being a blog full of pictures of me, but maybe it's a step towards making it something I can publicly acknowledge.
I think the whole labelling of outfits thing started back in the dawn of personal style blogging to show that you could dress well without wearing head to toe designer, with a bit of creativity. Now style blogs are so ubiquitous that I feel it's almost meaningless to say where you got something. But I'm not sure I'm right about all of this? In certain circumstances I'd be sure to mention the details: if something is from a local/independent designer/if it was a particularly good or bad deal/if someone asks in the comments....
I know that I'm not the only one out there who wonders about these things and ponders the politics of blogging... so over to you ladies. Yae or nae on the outfit labels?
P.S. I know this isn't of earth-shattering importance, but it does affect how we spend our money right? I probably buy things from more interesting sources since discovering blogs; then again, I probably buy more in general, so I'm not sure if that's a good or bad thing...