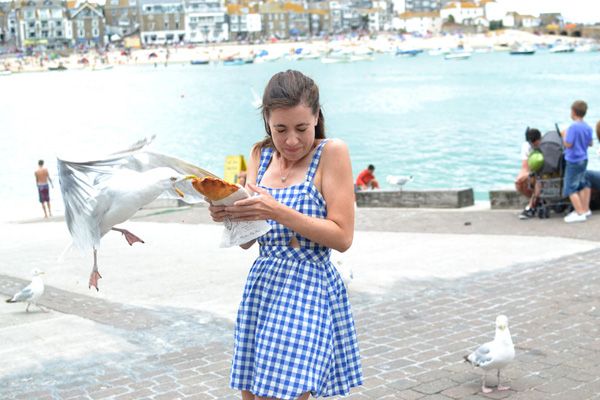 In St. Ives, Cornwall, where the seagulls mean business about stealing your Cornish pasty! And oh, how appropriate that it should be in the home county of Daphne du Maurier, who wrote "The Birds." This is Albert's photo of the summer, and like so many awesome photos, it was almost accidental.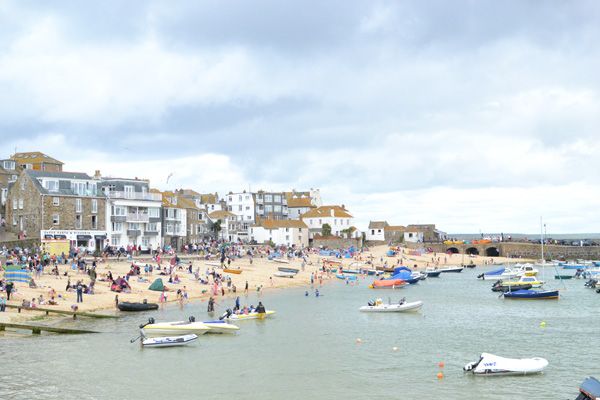 Otherwise, this was the last stop in Cornwall before we blitzed back, and I flew to Canada. The seagulls were ridiculously aggressive as you can see. They did have signs posted about how they could be dangerous, but since the British put signs like this everywhere about all sorts of insignificant things, we didn't pay much attention. Damn thing nearly took my ear off!
Meanwhile, every blogger and their dog has this
Dahlia dress
, but hey, I got it on sale for £15 on the website, which was too good a deal for a gingham obsessive to resist.