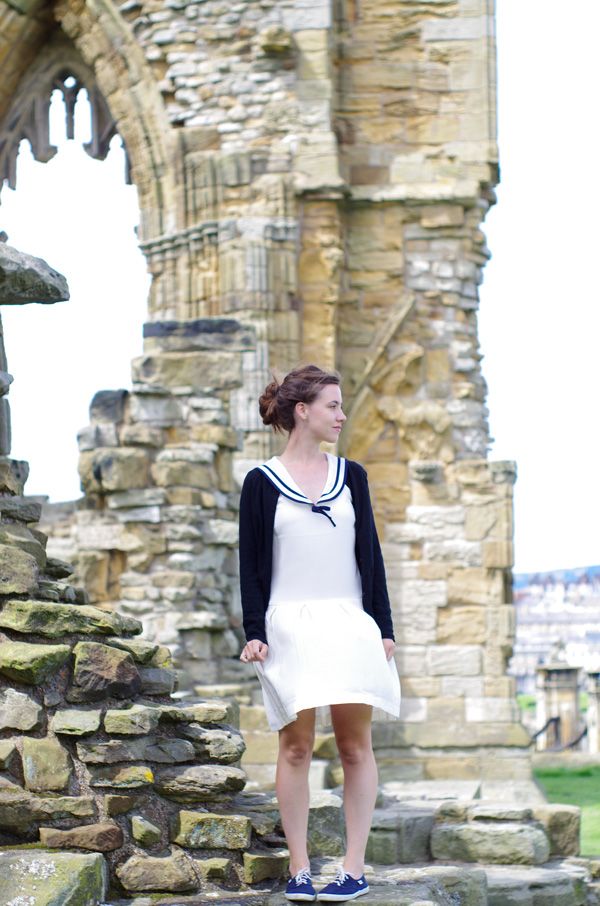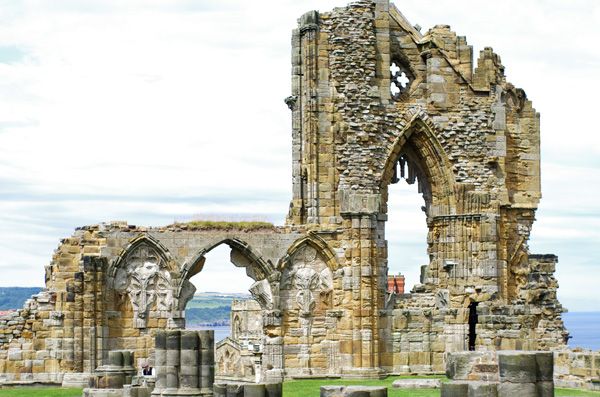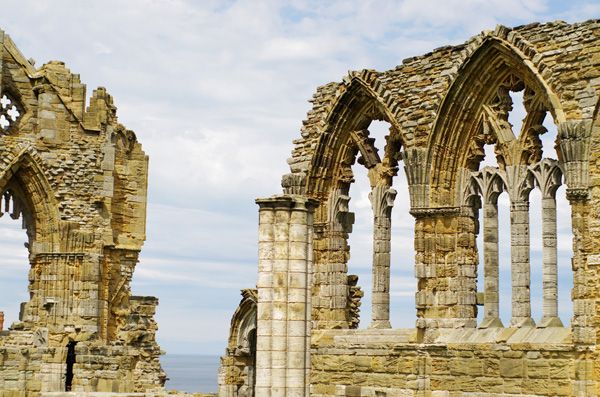 Last week I returned to one of my favourite places on earth... Whitby. Sometimes I feel so lucky to have roots in this gorgeous and character-filled town, although I don't know if it's my nostalgia that lends it so much importance, or its real glory that makes me nostalgic. What I do know, is that every time I come to the top of a certain hill on the road across the North Yorkshire moors, and see, past fields of brown or black or purple heather, a slice of blue sea and the ruined shell of a church, I'm completely overcome with joy. I'm not from Whitby myself, but my father is and I've been going more or less regularly since I was two years old.
With surprisingly decent weather and Albert in town to visit for a weekend, there was an obvious first destination: the abbey grounds. Just enough of Whitby Abbey survived the dissolution of the monasteries under Henry VIII to allow it to dominate the landscape for miles around. A book we bought suggested that its solitary silhouette perched on the cliff's edge is misleading: there were many buildings clustered around it before, and the cliff would have extended much further hundreds of years ago and sheltered the main building, but if it wasn't always quite so picturesque, it nonetheless has great historical and literary significance. The Synod of Streaneshalch (the pre-Danish, Anglo-Saxon name of the town) decided whether religion in Britain would follow the Roman or Celtic traditions. One of the only surviving Anglo-Saxon poems is "Caedmon's Hymn," supposedly written by a layman at the Abbey who, in 680, fell asleep after too much mead and discovered a previously-unsuspected aptitude for music in a dream. He is the first named English poet, and although his hymn is fairly tedious (I took Anglo-Saxon in University and had to read it) I have a fondness for him for his Whitby connection. And of course, the haunting sight of Whitby Abbey and red-roofed town huddled below it inspired the English portions of Bram Stoker's
Dracula
.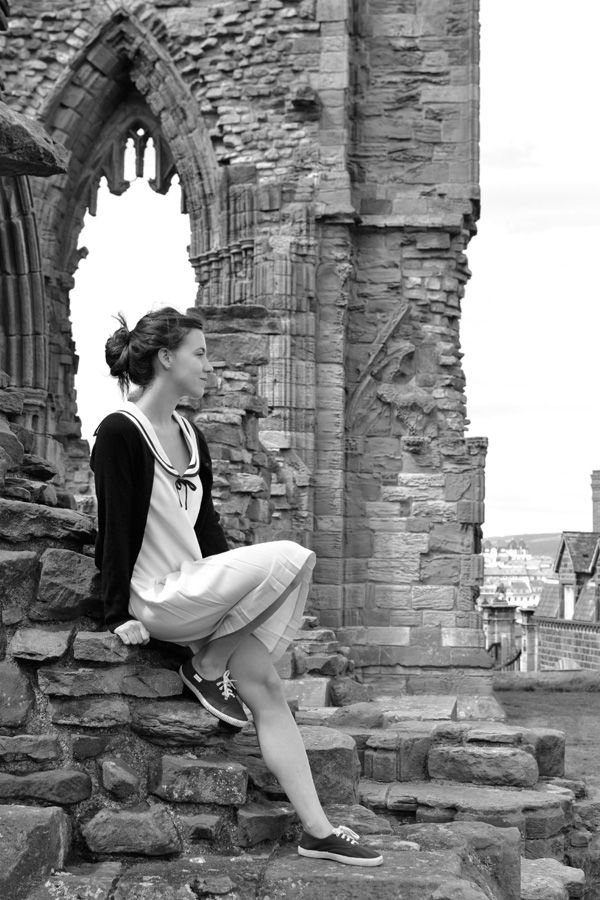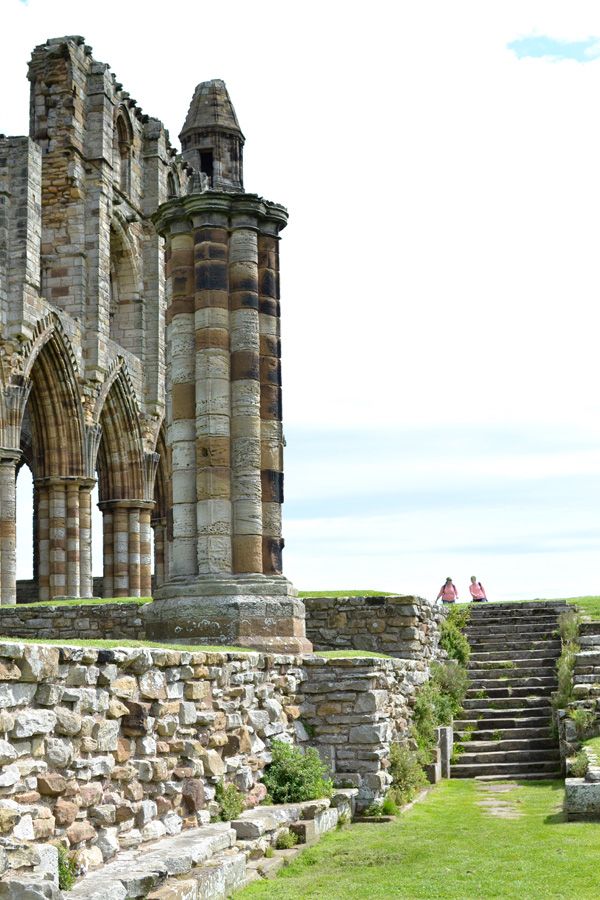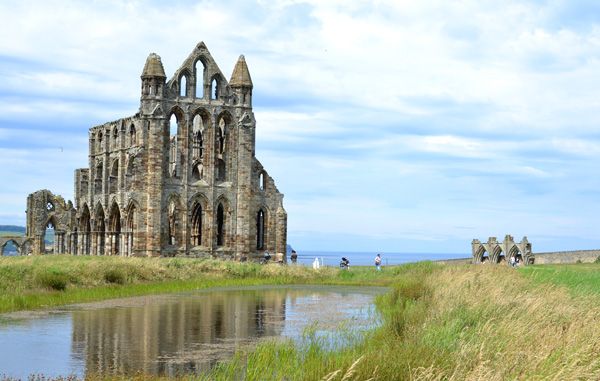 Apart from being a lovely (warm!) day, it was a weekend and actors were performing an abridged version of
Dracula
on the Abbey grounds, in an among the standing columns and crumbling walls, projecting over the wind that whistled in from the headland.
Photos by Albert and I
P.S. I know, I know. Black sweater, blue shoes. But after the ridiculously stressful week I had prior to leaving Barcelona, I'm impressed I even packed shoes. :)