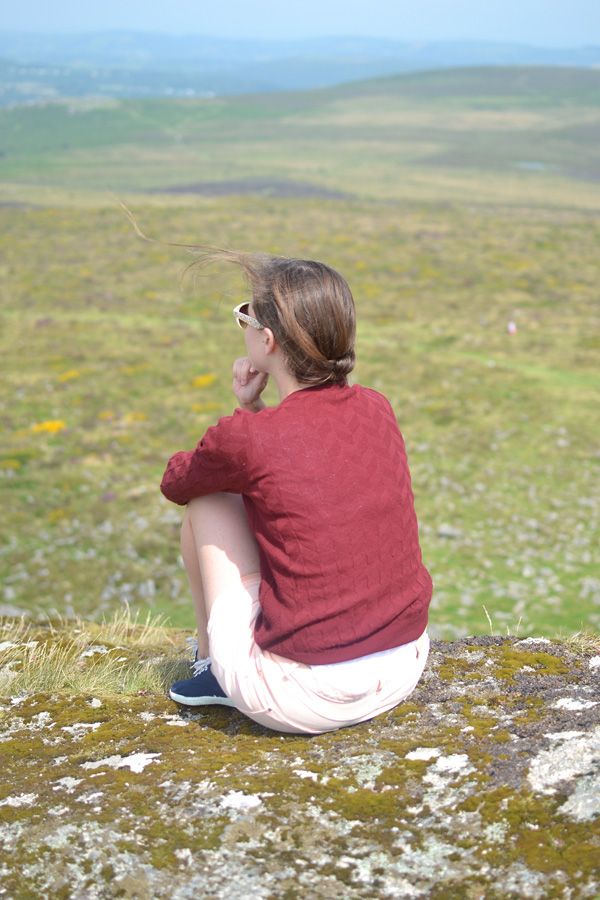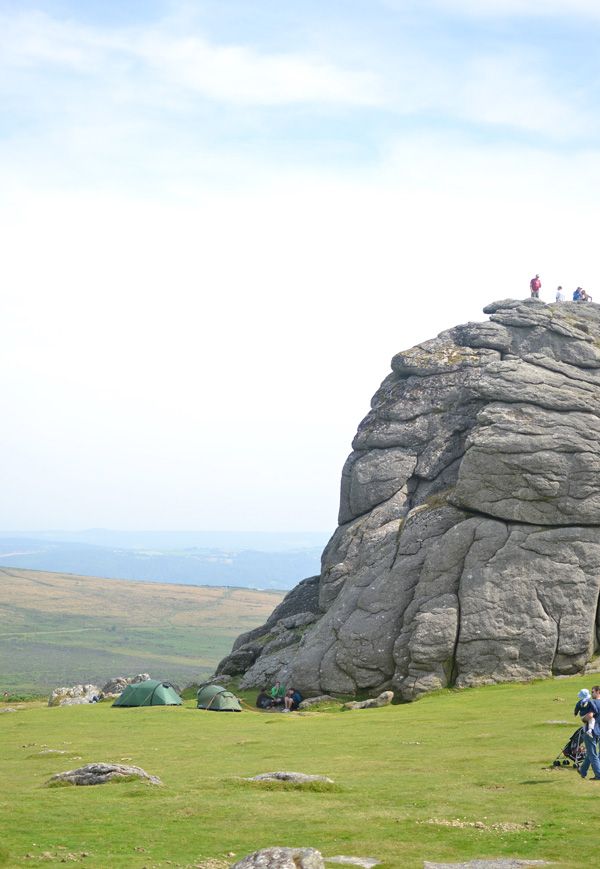 "The road in front of us grew bleaker and wilder over huge russet and olive slopes, sprinkled with giant boulders."
The Hound of the Baskervilles.
This isn't much of an outfit, but I couldn't not share these photos, because Dartmoor may have been my favourite place of all the ones we visited in the South West. I'm not sure what it is with me and wild, inhospitible landscapes... well, I guess it's growing up with frequent visits to the North Yorkshire moors. I loved Dartmoor just as much, maybe even more. It didn't have the pure expanse of riotous purple heather, but it did have enormous craggy rocks that pitched up against the sky, and were perfect for climbing
a la
Famous Five. Hikers with dogs and picnics tripped across the uneven ground amid the purple heather, golden gorse and rough, serrated bracken and a blast of wind sent great clouds across the sky, dousing the land in sunshine one moment, and throwing it into gloom the next.
And of course, having spent my youth obsessively reading Sherlock Holmes, I kept an eye firmly open for the hound of the Baskervilles. I fancied I saw a great black dog at one point, but it turned out to be a horse. I should probably wear my glasses once in a while.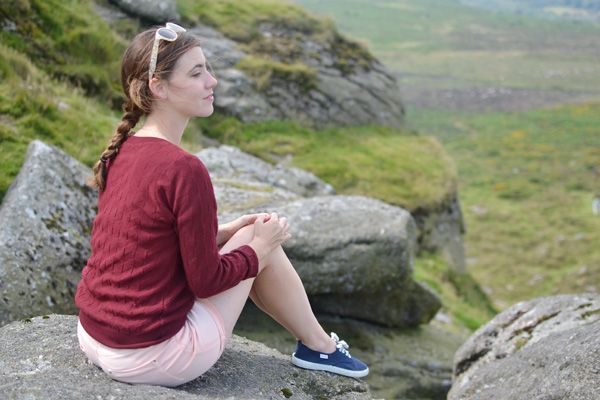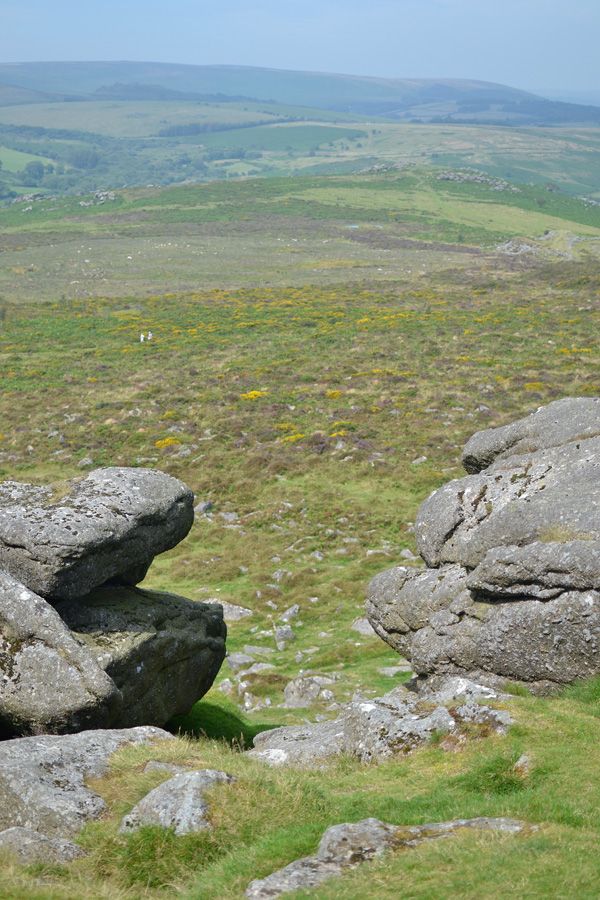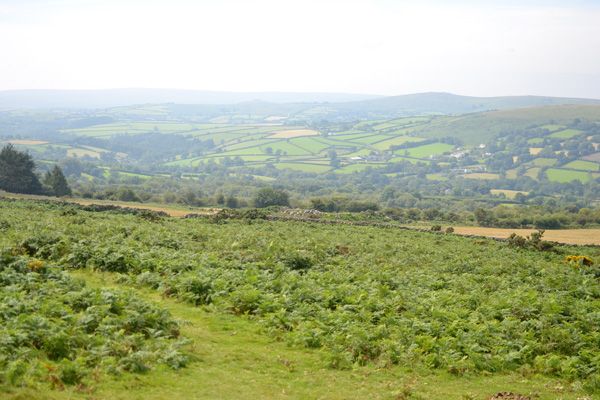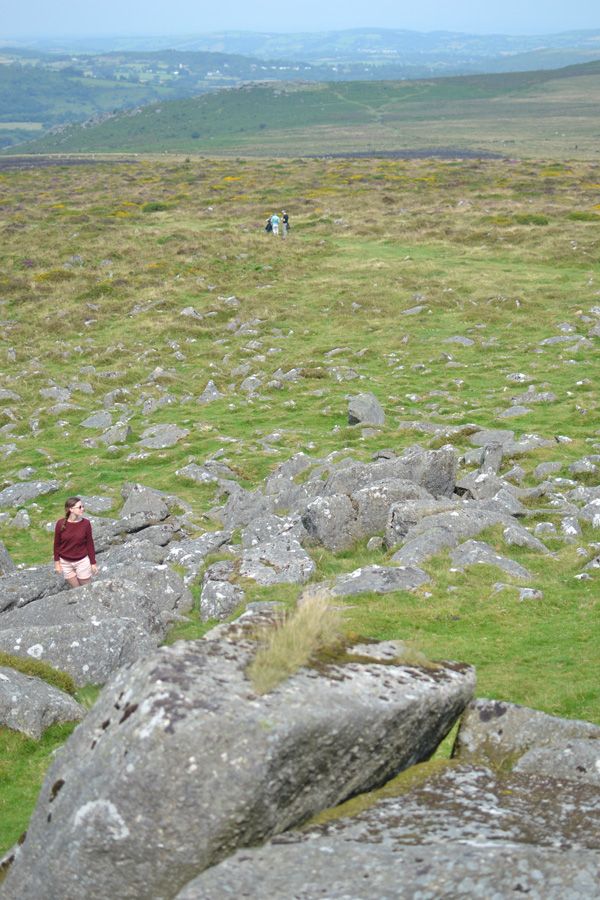 I was as happy as this the whole time: