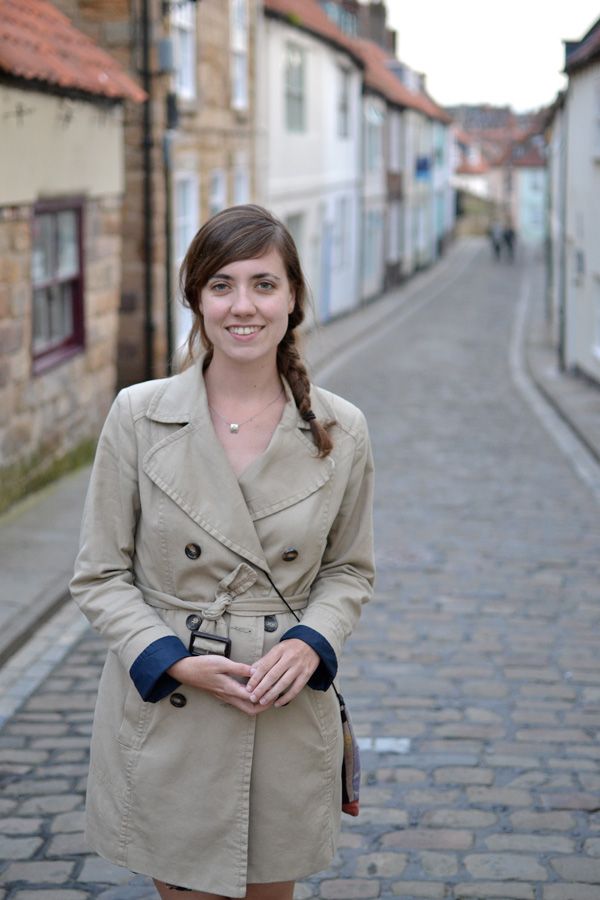 I spent a happy week in North Yorkshire with my family, with the usual enormous to-do list: must do this walk, visit that village, and of course, eat a cream tea, have a "99" ice-cream with a Cadbury flake, eat Yorkshire pudding, and so on. The weather was surprisingly good for most of the week so I was able to keep up my itinerary of summer dresses (looking a bit scandalous with my trenchcoat in the last picture) and of course, that shirt I always wear. ;)
Some highlights: early morning walks (at 6:30 or 7 am, due to the excess of summer light) followed by either a fisherman strength cup of tea or, on a particularly decadent morning, freshly-made doughnuts.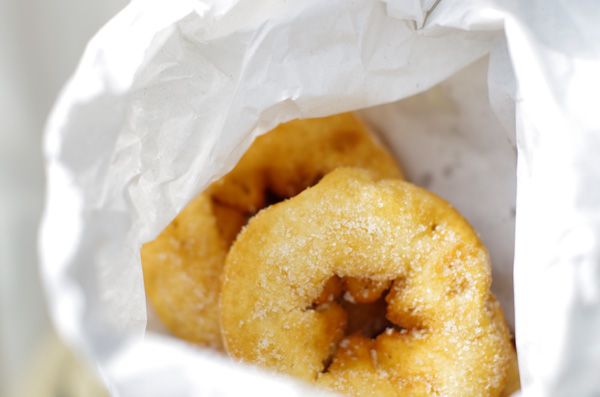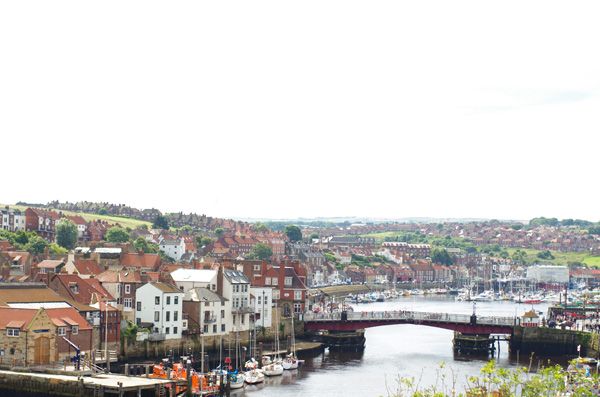 Hikes in the countryside: the heather wasn't in bloom yet, but the moors are always desolate, impressive and windily addictive. Since the weather was nice this time the usual icy blast was more of a warm blast... much more pleasant. And as long ambling hikes deserve big lunches, we went to a Sunday carvery and had roast pork, turkey and beef with enormous Yorkshire puddings, potatoes, vegetables, and an "Eton Mess" for dessert, which was smashed up bits of meringue in whipped cream with fresh strawberries. On a slight tangent, I think the UK has a really undeserved bad reputation for food. Well, there is lots of bad food to be had, but there's also succulent fish, fresh meats, mouth-watering farm-made cheeses, authentic cider, mountainous cakes.... I'll stop there.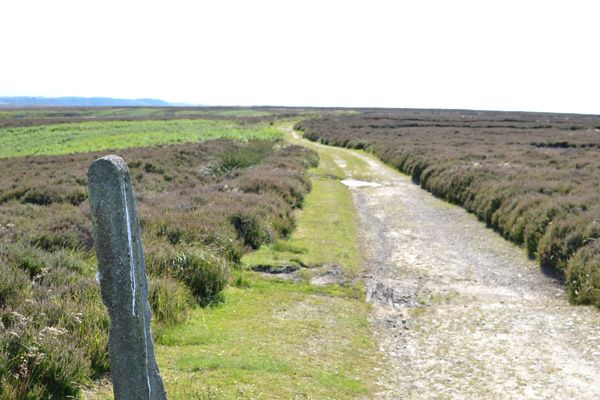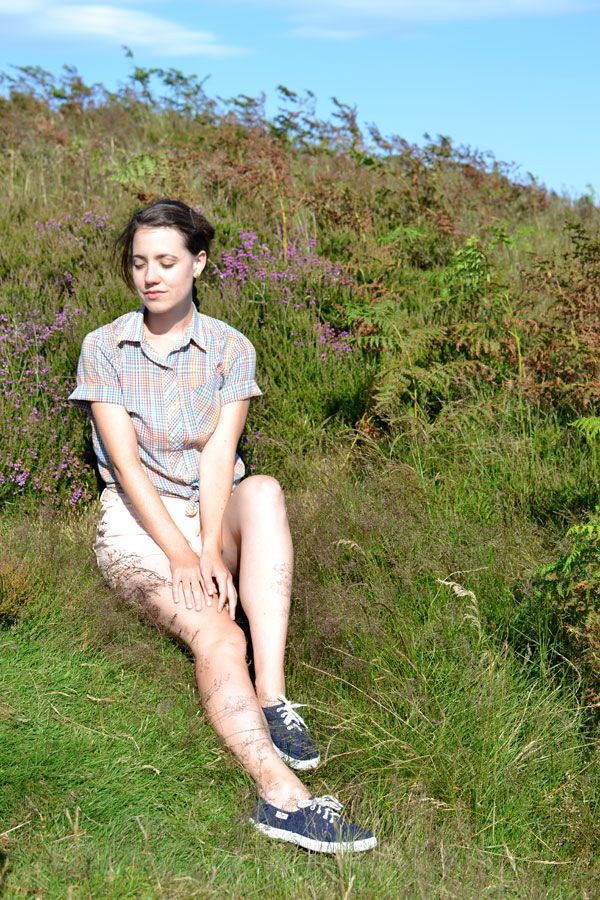 Picturesque seaside villages: We went one day to Robin Hood's Bay, built on what feels like a near-vertical cliff when you're trying to go up the road at the end. The village has a dramatic past of smuggling and wrecking (luring ships onto the rocks so they would be wrecked and the contents looted). At low-tide the rocks on the beach are algae-coated and treacherous, but also riddled with tide-pools for of crabs, and on fine days, children building castles, eating ice-creams, splashing in the pools, and riding donkeys. And old man perched on nearby rocks with his map and his thermos of tea, planning an afternoon of cliff-side paths.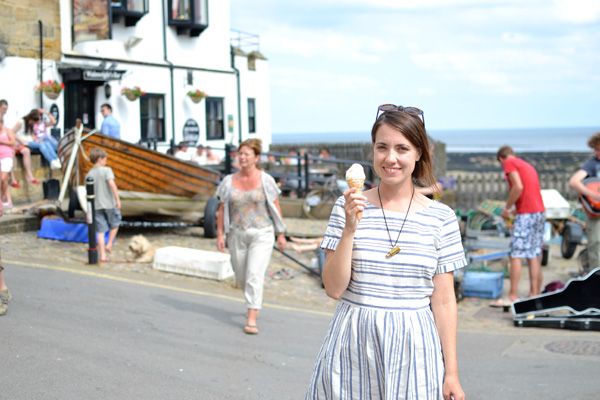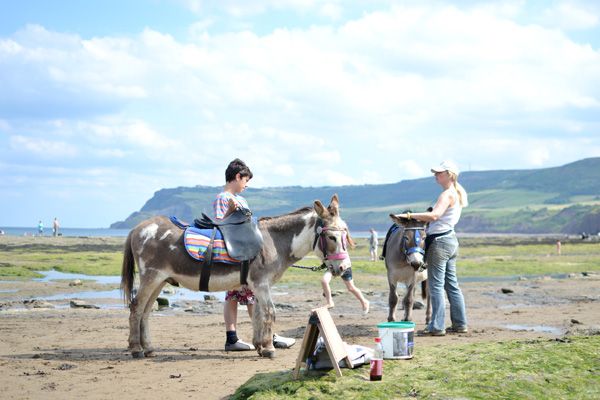 Cider in the evenings at the pub, overlooking the inlet and Whitby's lights twinkling in the water: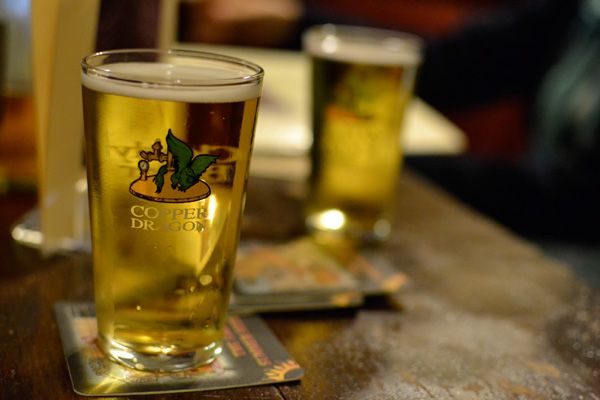 One of my favourite moments came as we were barreling over the moors one last time to take me to my train in York. My mom, in the backseat was reading out information about one of the country fairs happening in August. "There's a best Marigold competition," she said and then snorted with laughter. "First prize is £1.50!" (That's about $2). :D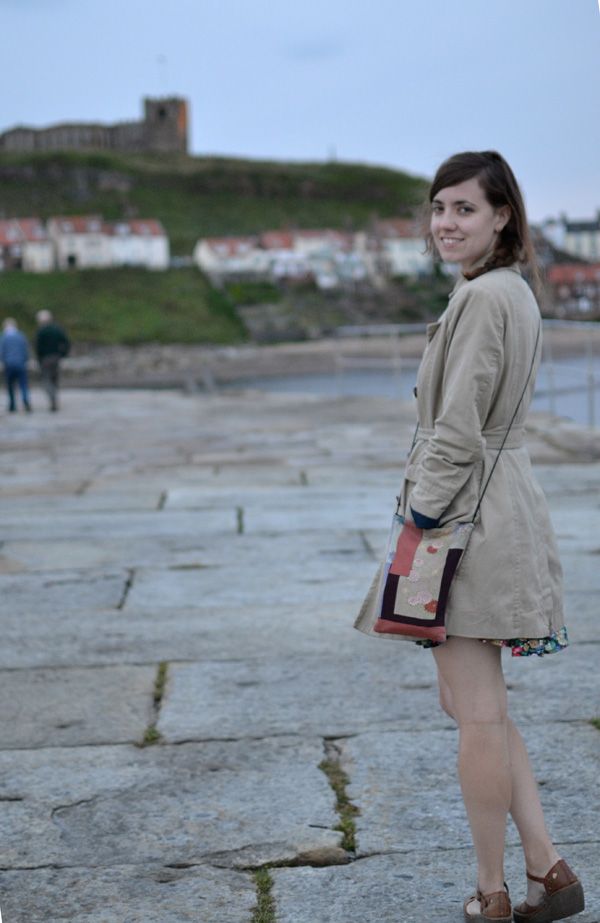 Sorry for the photobombing!