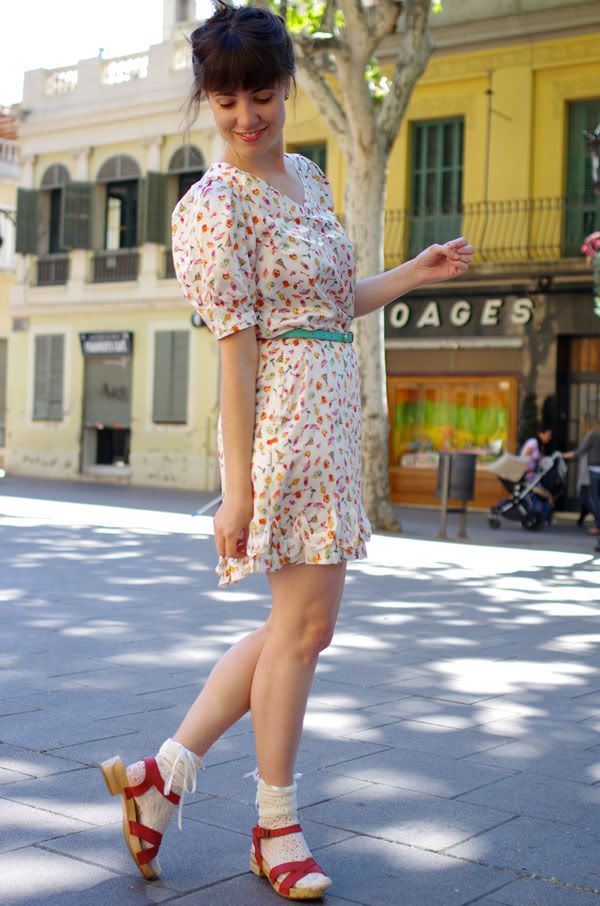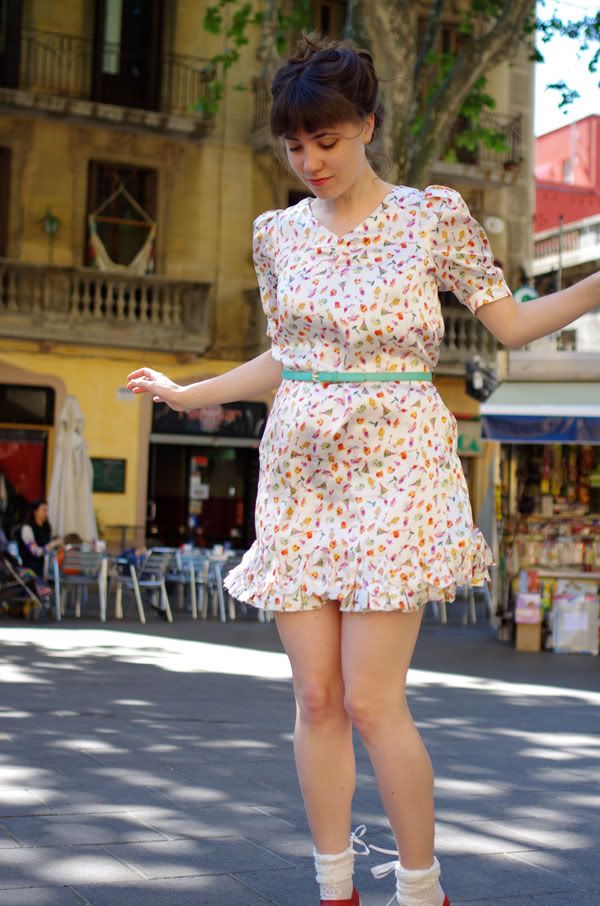 So, this look is a bit more cream puff than I usually go for, but it's always fun to experiment outside your comfort zone a bit. I bought this dress off ebay with some of my Christmas money, which I got in lieu of presents this year, due to locational and address difficulties. I wasn't sure whether to bid on it, but finally I couldn't resist the novelty pattern, which consists of robots, russian dolls and skeleton keys, among less recognizable shapes.
On another note, I stole these socks from Urban Outfitters--inadvertently I promise! My usual routine in Urban Outfitters is to wander around, think "Oh that's cute.... wtf, that is so not worth £80." Then I'll try on something by tba and be outraged at the price vs. the fact that it's made of polyester. Then I'll reach a breaking point when I throw up my hands and think "I need to get out of here." Which is what happened this time, except that I forgot I was holding these socks. I realized when I was at the underground station, and I didn't go back. I guess I'll have to go to confession this Easter. ; ) Whatever, these shoes were $40, and while they're very cute, they are murdering my feet from all directions, so UO and I can call it even I suppose.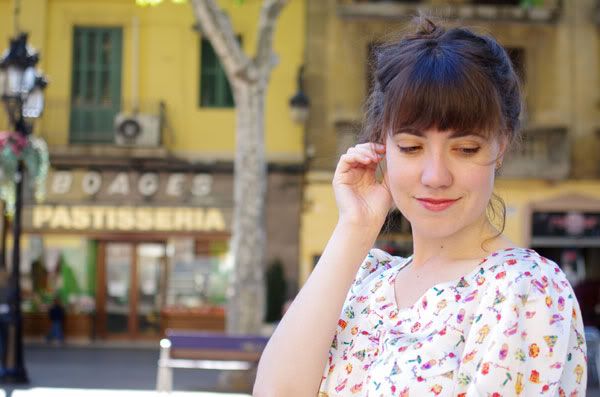 Look how heavily it weighs on my conscience...
Speaking of Easter, a sweet tradition in Barcelona is that all the pastry shops sell chocolate statues. Some are amazingly detailed, and often they represent popular figures, such as Barça players (I'm still sad about the final of the Copa del Rey, for any Spanish football fan readers--unlikely, I realize). Anyway, there was a selection in the windows of the little square where we took these photos.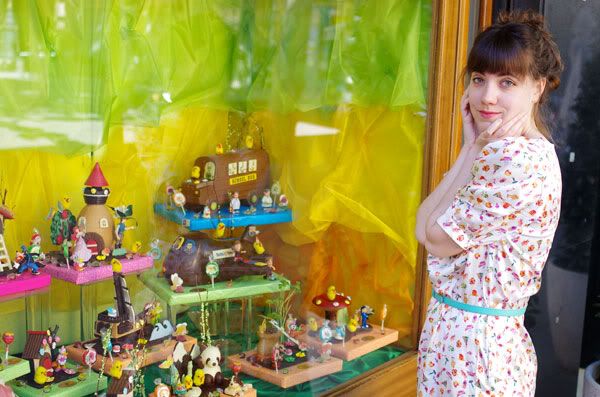 dress: See by Chloe via ebay, socks and sandals: UO, belt: charity shop