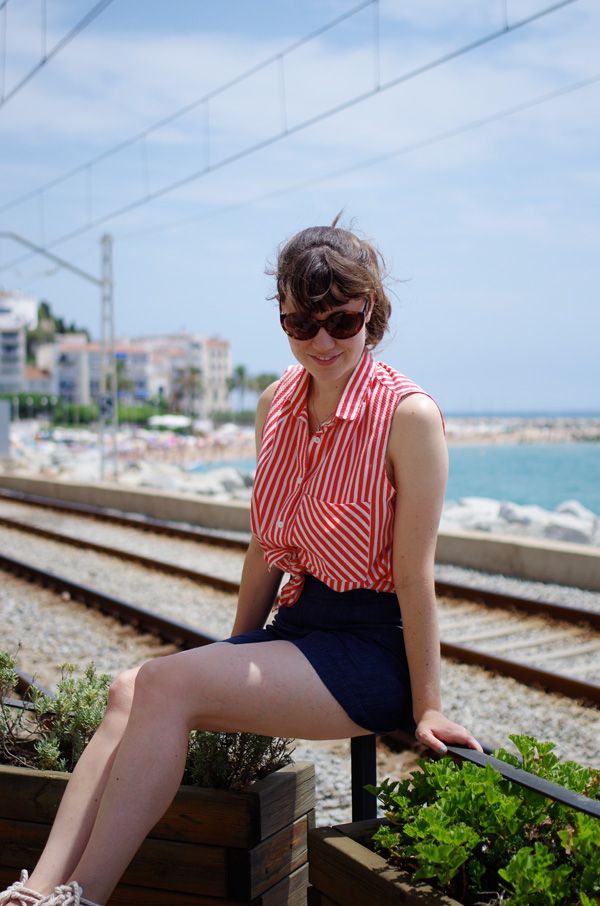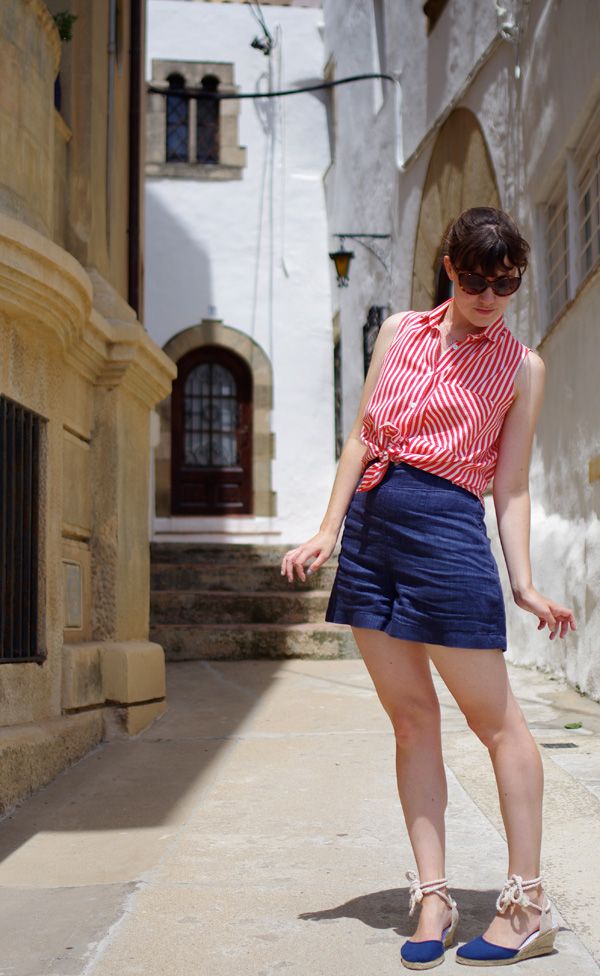 More linen and its wrinkles, but I felt this was a perfect outfit for a day on the coast. We went to Sant Pol de Mar, a little town about an hour out of Barcelona, wandered around town, bought typical Catalan shoes (hehe) and sandwiches to eat on the beach. I made my first foray into topless beach going, which is pretty much the norm in Catalonia, and have to say that it's far superior to fiddling about with bikini tops. And swimming in the waves without holding your swimsuit on is kind of like being a kid again!
I've been tying all my blouses in front all summer... I can't believe this is one of the first times it occurs on my blog! I bought this vintage top on my trip to New York in April... I always get a special happiness out of wearing things bought on holiday. : ) The shorts were from H&M's Wateraid Collection, which actually had a lot of cute, retro and good quality designs. I've been living in them.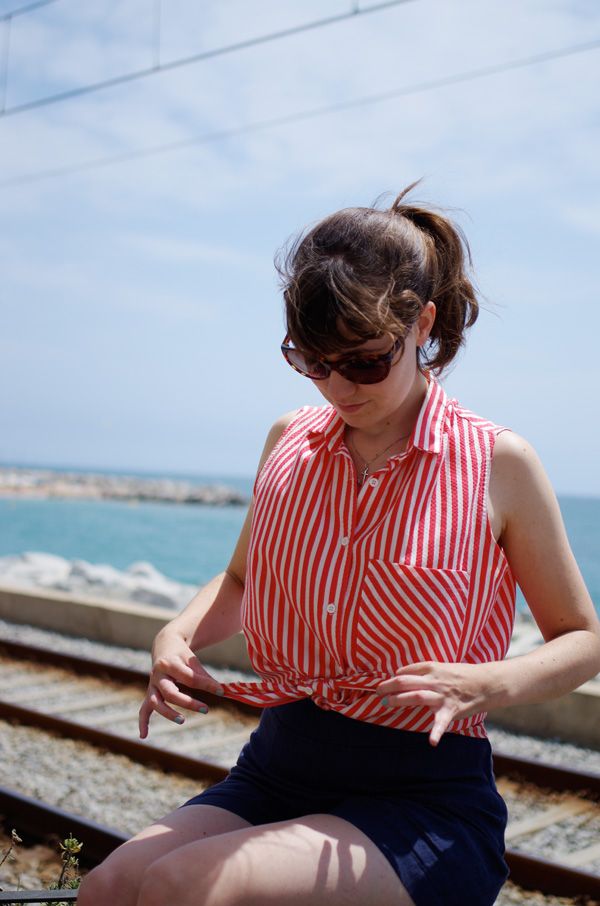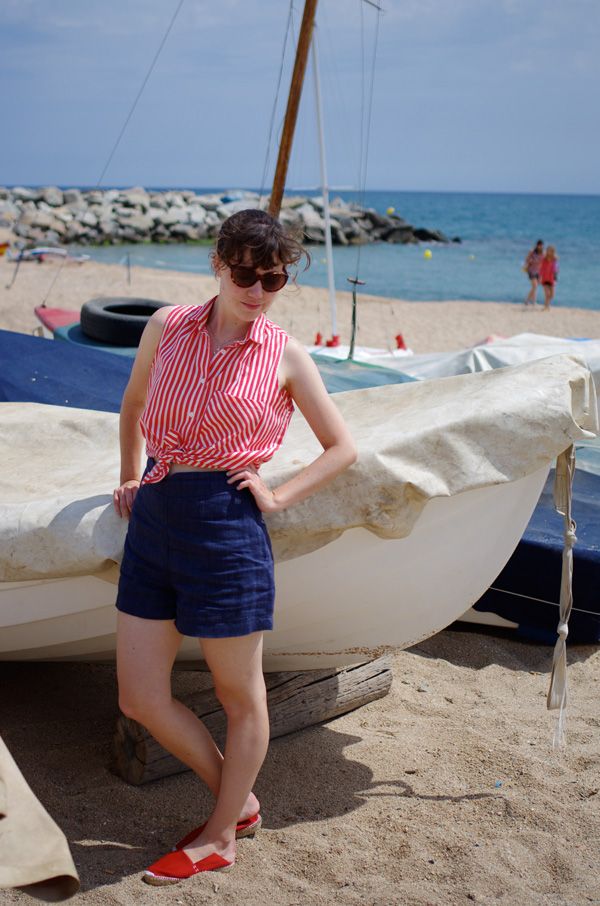 Photos by Albert
vintage blouse, H&M Wateraid collection shorts, Primark Espadrilles (later Catalan Espardenyes) my sister's anchor necklace. And crazy hair courtesy of sand and salt water.