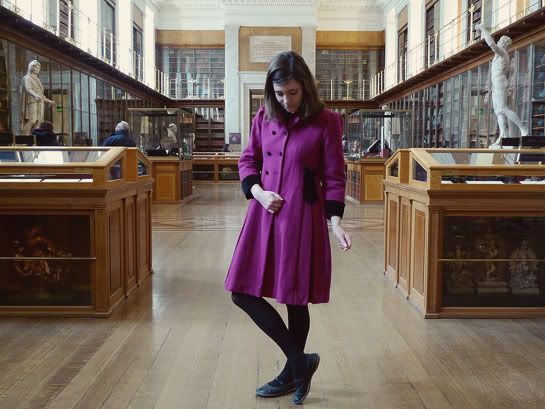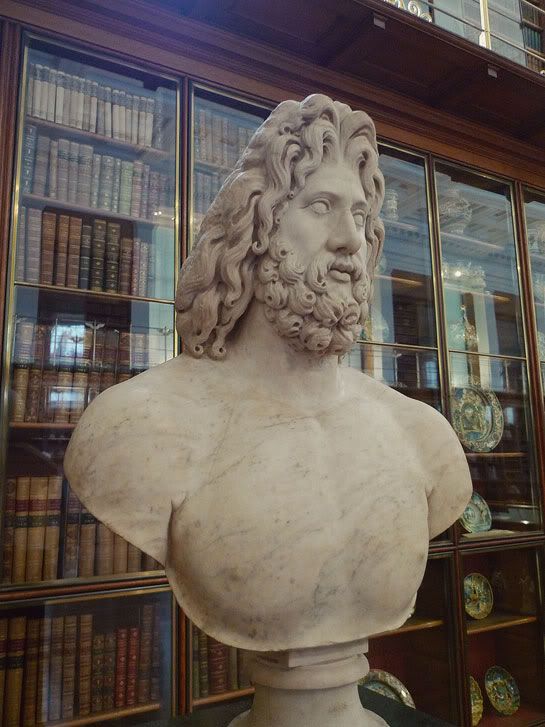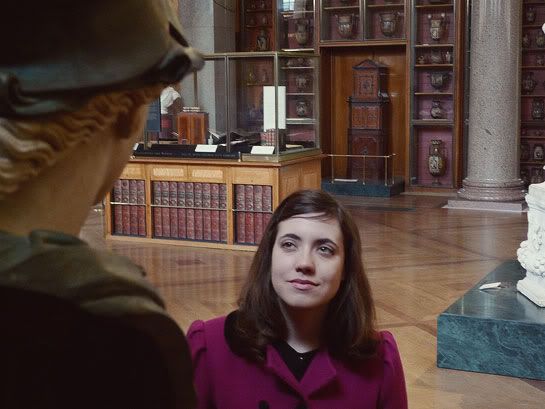 Albs came for a three day visit to London last week, which was obviously awesome from a social point of view and disastrous from a university work point-of-view. The first day, we went to the British museum.
I've been before quite a few times, since it's about a ten minute walk from my university, but it was my first time spending any time in the
Enlightenment Room
. The 18th century is an era of British History that I've never been much interested in, perhaps because I studied literature and I don't have much time for the poets of this era (except for the brilliant Alexander Pope). I love the Victorian era, the 20th century, and even the Middle Ages, but have neglected The Age of Reason, which is a shame, because it was the birth of many of the ideas that make the Victorian period so interesting: the questioning of traditions, morals and religion, the interest in science and natural history, the "open discussion of public issues" (Habermas).
The room was organized into different themes (see link) but I just drifted around reading the spines of all the French tomes, ogling the finely carved stones and minerals, staring back into the beady centuries-old eyes of taxidermied birds, while Albert chilled with the Greek busts. Apart from anything else, it was the era of great collections, when perhaps it seemed as though the key to understanding the world could be accessed through lining up all it's riches, mineral, animal and vegetable, to be prized and studied.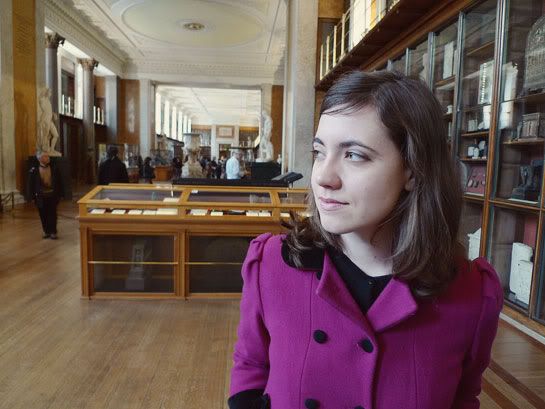 This dude has a lot to answer for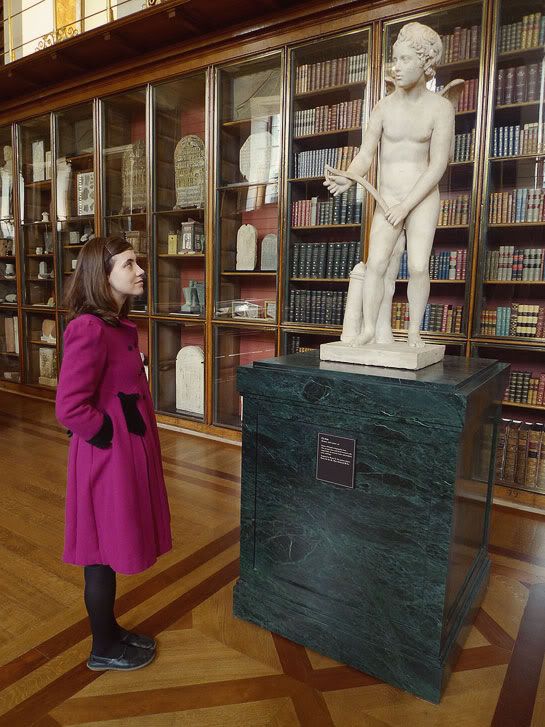 Do any of you vintage experts have any idea how old this coat may be? I found it in the half-off section of Beyond Retro off Brick Lane, and was powerless to resist the charm of its velvet bows and cuffs. The brand is Rothschild, It was made in Yugoslavia, and the RN number is 38843, which by my total-newbie googling puts it at about 1969... but I'd be happy to know what you think.
And yes, it needs a button (two actually) sewed on, but since I wanted to debut it this winter and not next...
coat: vintage
shoes: Camper
awful hair and puffy eyes: not my day
A bit of Alexander Pope to send you on your Sunday ways! (from the
Essay on Man
)
Who sees with equal eye, as God of all,
A hero perish or a sparrow fall,
Atoms or systems into ruin hurl'd,
And now a bubble burst, and now a world.