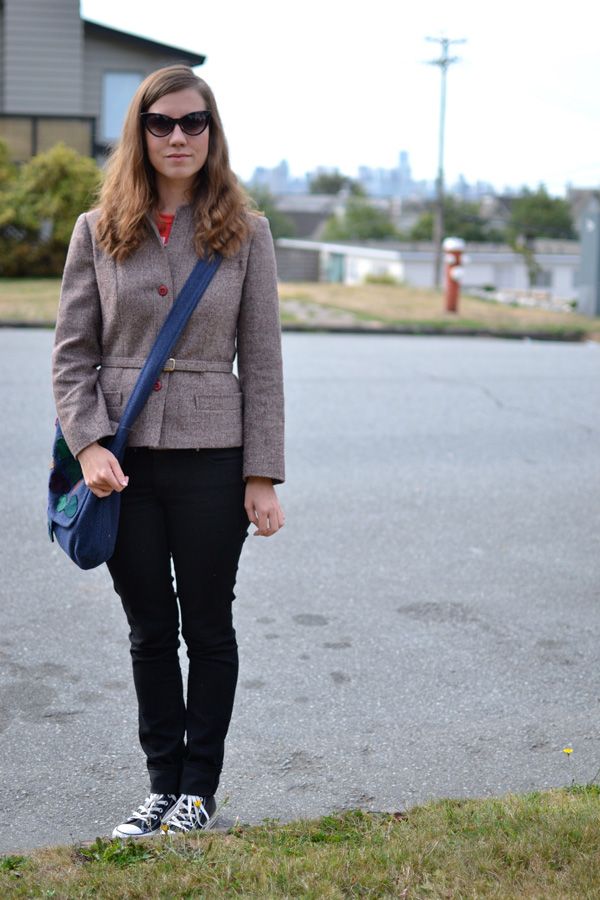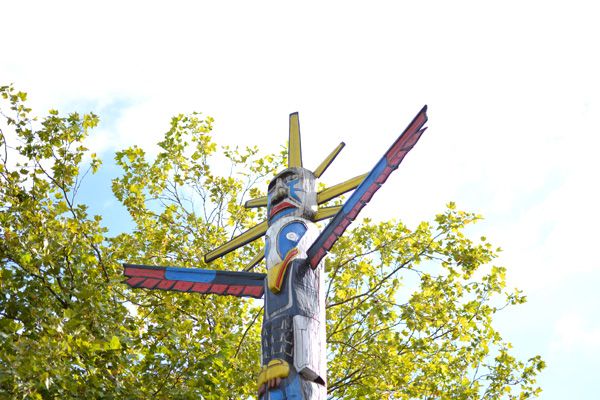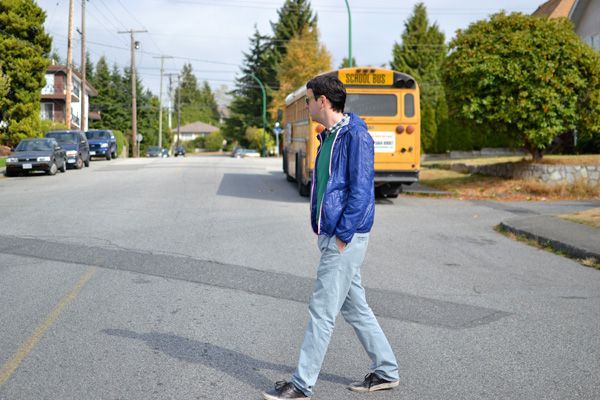 God, Vancouver feels like a hundred thousand years ago now. Since I left two weeks ago today, I've been in three places, didn't document any of them, had a couple of my (usual) crises, and am now contentedly ensconced back in Barcelona... for the moment.
Anyway, I still wanted to share some pictures that were taken the last week, wandering around my usual haunts. Above are some shots in North Vancouver, where my family has lived since moving out West. I blame a lot of the "hate" side of my love-hate relationship on North Van, even though I have to acknowledge it's a pretty decent place to live. But it definitely dilutes your enjoyment of urban life having to trek in and out of a suburb, even if it is by scenic Seabus. I'm such a city person... (Albert, above, was kind of loving the tokens of suburbia around us... but then he grew up in a city).
Okay, crossing the water now...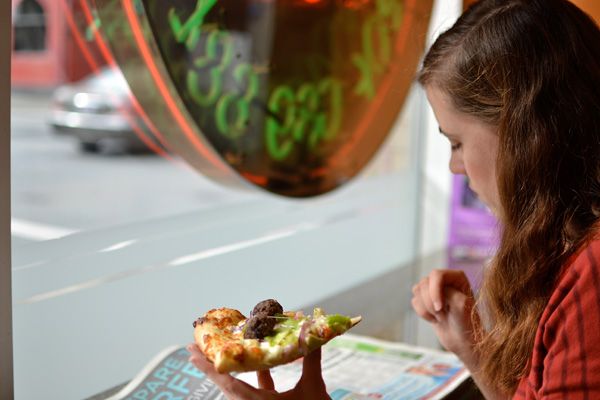 Pizza on Seymour St.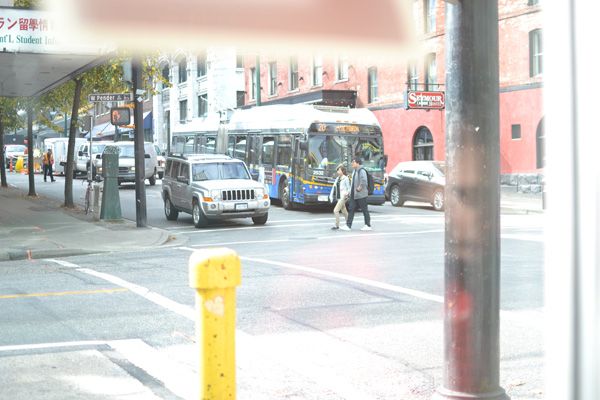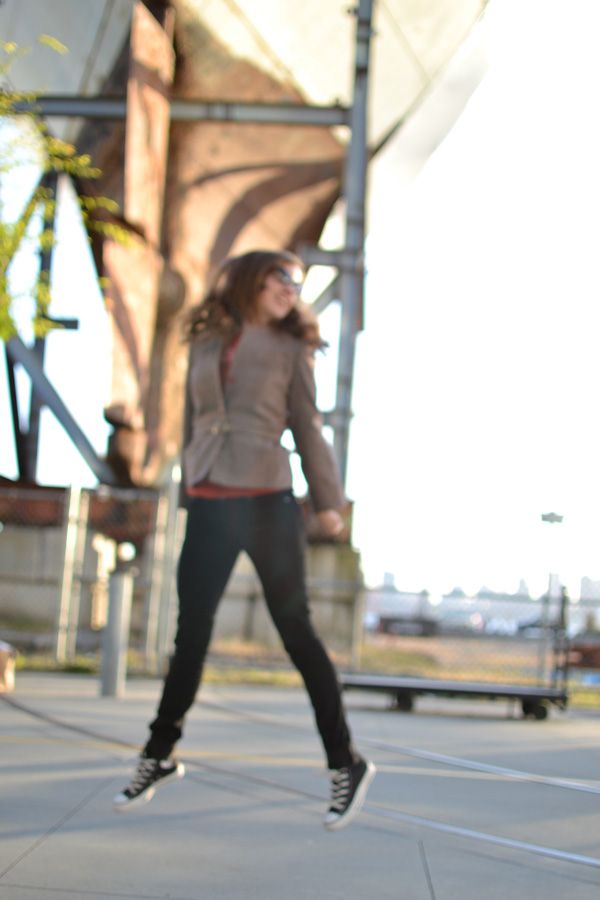 Another day, we went to Granville Island. It's a big public market on a peninsula just across from downtown. I worked there for two or three years making jewellery, and all my best friends worked or studied there too, and I absolutely love the place. It's full of creative people, the Art University is just down the road, there are theatres and galleries and best of all is the market, home to some of my favourite things to eat in the city. On this day we took the unhealthy route: a burrito, chai teas from the tea shop (the best chai teas on the planet incidentally, with a recipe that includes butter) and doughnuts. Then we went to see a documentary at the Vancouver International Film Festival, and walked back to the Seabus down the Neon wonderland--or wasteland, depending on your view of falling-over-drunk-people--that is Granville St. at night.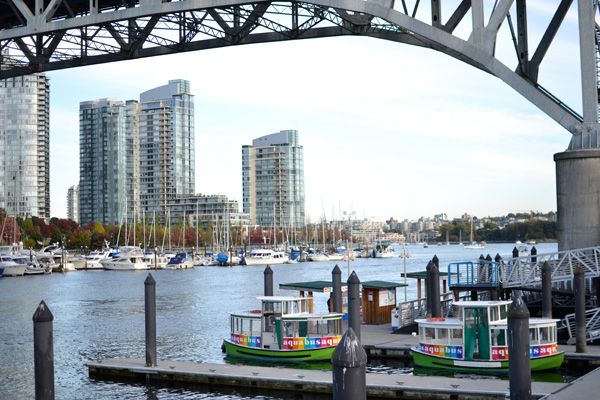 The aquabus taxis are soooo cute (but such a rip off)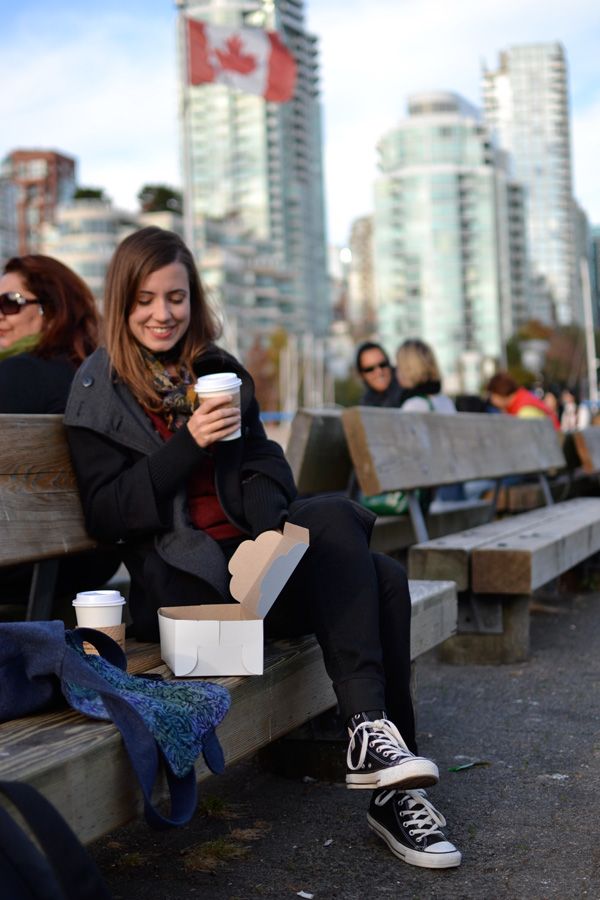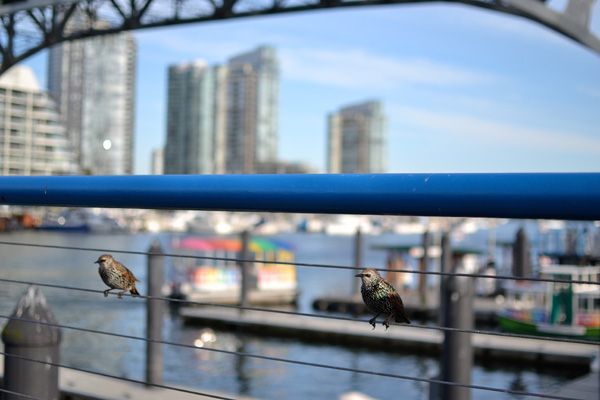 eyeing my doughnuts