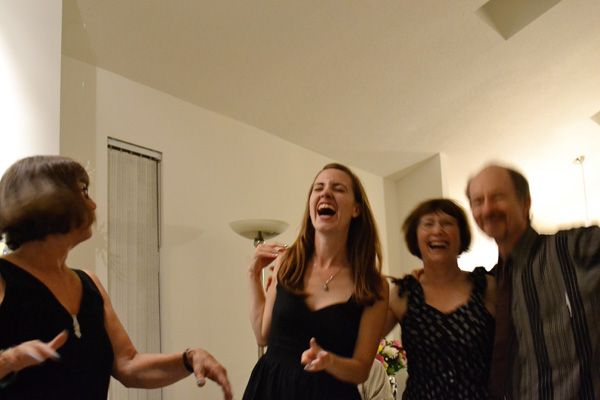 I kind of wanted to call this post "debauchery," but people always get the wrong idea when I use that word. To me it just means being raucous and happy and optionally a bit tipsy...
It seems on my blog like I'm having a quiet, demure, family-oriented time in Vancouver, no? That's one of the reasons my blog was driving me nuts; it seemed to only record the photogenic but let's face it, often insipid details of life (maybe not a fair statement considering my travels, but that's how it felt).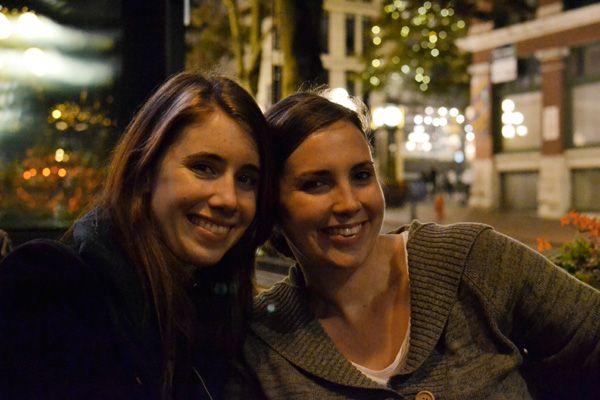 Sister nights at the pub with Mo and Shona.
This is what happens when you forget you have the manual focus on on your camera...
We had a dance party with family friends, a variation of our yearly cocktail parties, which always had a performance requirement (my sisters and I once brought the house down singing
"Triplets"
).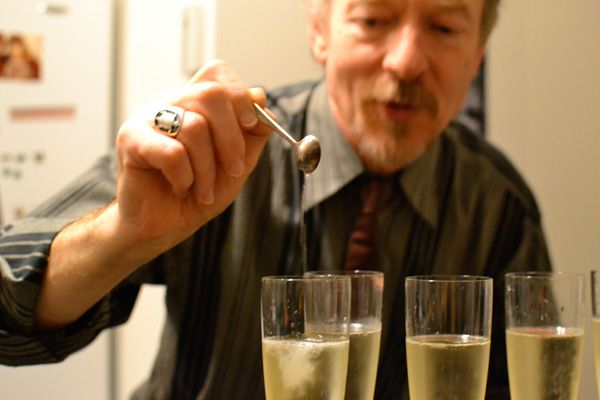 "The equalizer." Everyone must get, to the drop, the same amount of sparkling wine as everyone else.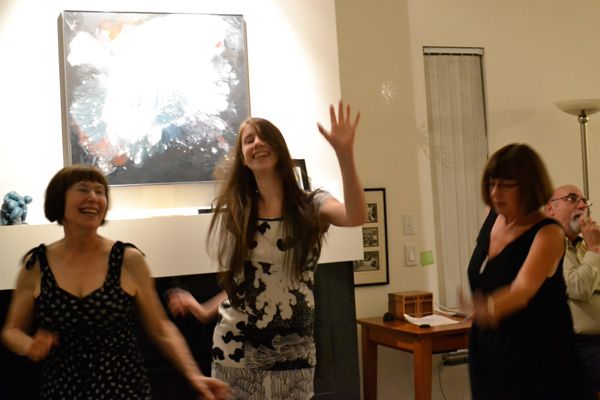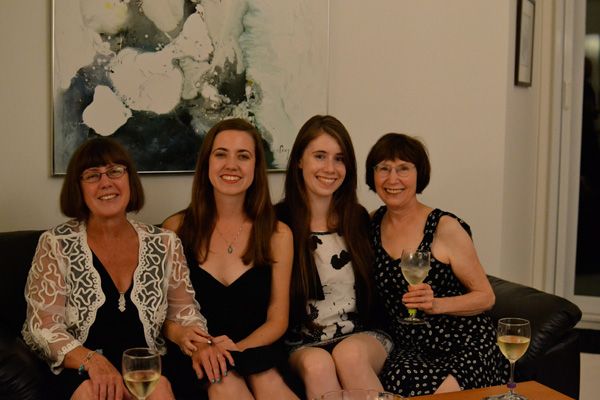 Our friend Florence's art-gallery-esque apartment (I could never be tidy enough to live in a place like this) always inspires monochromatic dressing...
Then I did AIDS-walk around Stanley Park with some of my oldest friends and realized at the end that two of them had just gotten engaged. Congratulations Molly and Corey! We had a celebratory breakfast...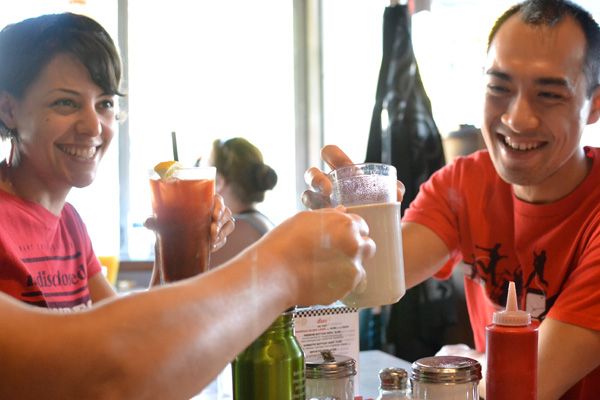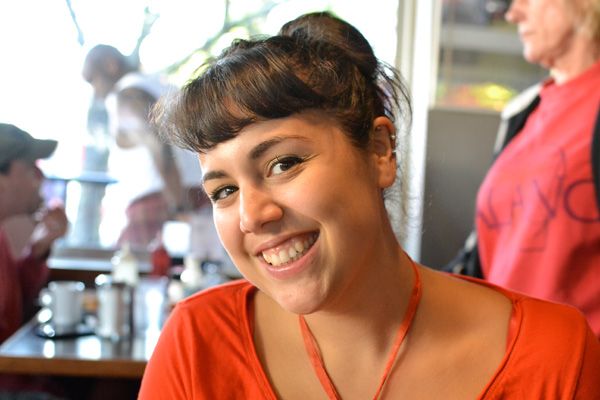 Mallory, Molly's sister, she of the curious mind and instinctive understanding of most people. The kind of girl who decides to read Dante's
Inferno
at age 15, just because.