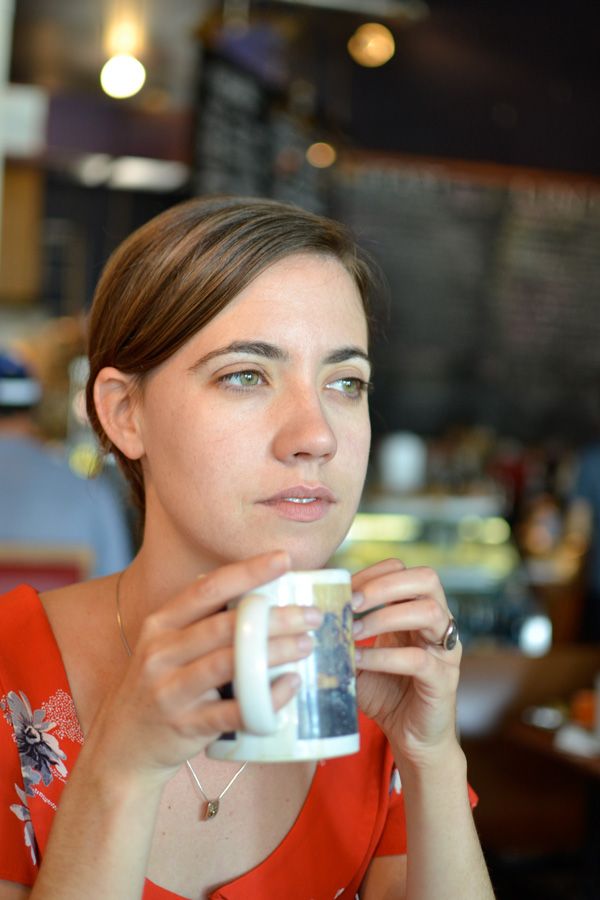 Look who came to visit!
Long-suffering Albert made the expensive and 15 hour (with stopover) trip to Vancouver to spend a week in the sunshine and celebrate my birthday. His first night, we stayed downtown in the
Skwachàys Healing Lodge
(pictured above), a hotel-meets-first nations art gallery and retreat right downtown (they were really nice and gave us free dinner). Although my family lives within a 20 minute journey of downtown Vancouver, it makes an enormous difference to actually wake up there, and simply step out the front door to start a day of urban wandering. Possibly one of the reasons I have a bit of a hatred for my native city is that I never lived downtown and everything was always a commute. Anyway, on a glorious, sunny day, there seemed nothing better to do than swing by the literacy festival Word on the Street downtown, and then head to Commercial Drive (a bit of a hipster paradise, but with normal people, families, and simply inoffensive hipsters mixed liberally in) for brunch at Café Deux Soleils. This café/restaurant/venue is one of my favourite places in Vancouver, and one of two similarly named places on the Drive (I spent an hour waiting once while my friend waited down the road in Café DU Soleil, bah). The food is amazing, and sitting at an unpretentious table by the window with slats of sunshine across your table feels at once normal and luxurious.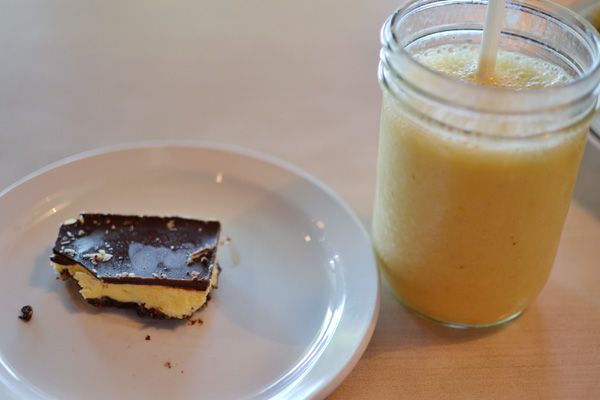 Smoothies and Nanaimo bars, which I had a nibble of before taking the picture...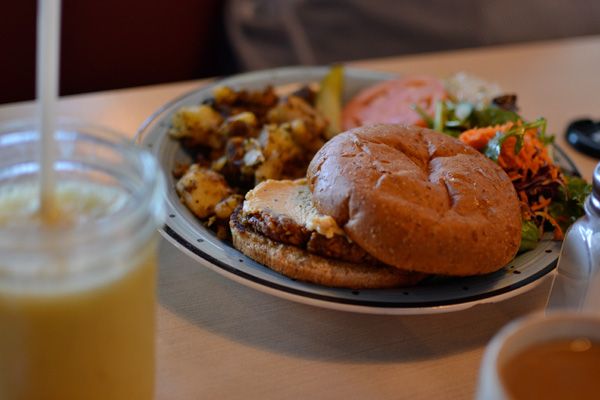 A hummous burger which I can still taste in my memory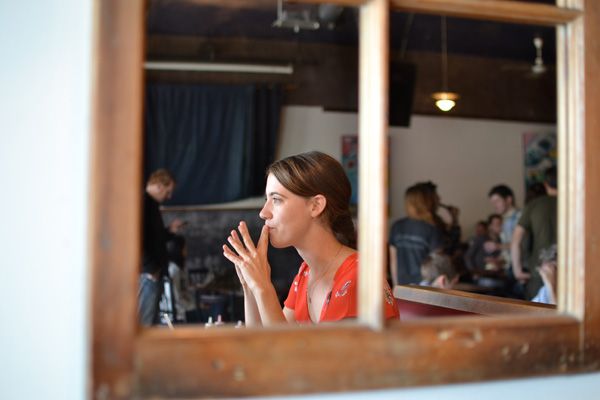 Reflected behind me: the cavernous space with local artwork hung on the walls, and a stage for even shows/poetry slams.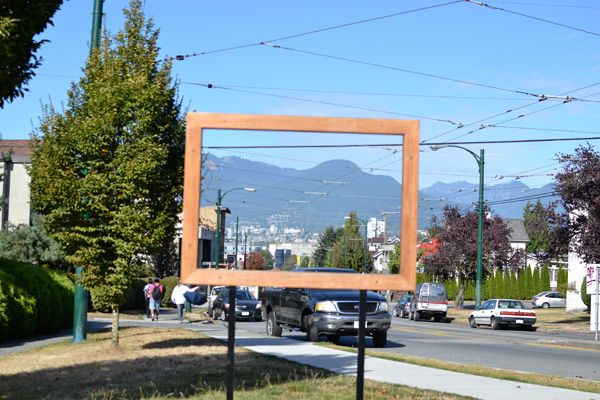 Farther down the drive, a "picture frame" had been erected in front of a public bench, for enjoying an in-perspective view of the North Shore mountains.