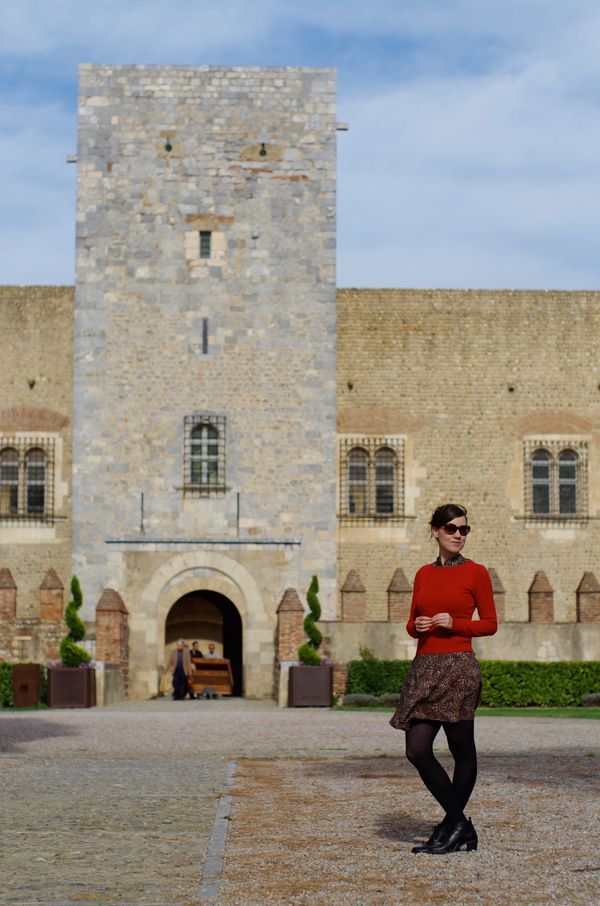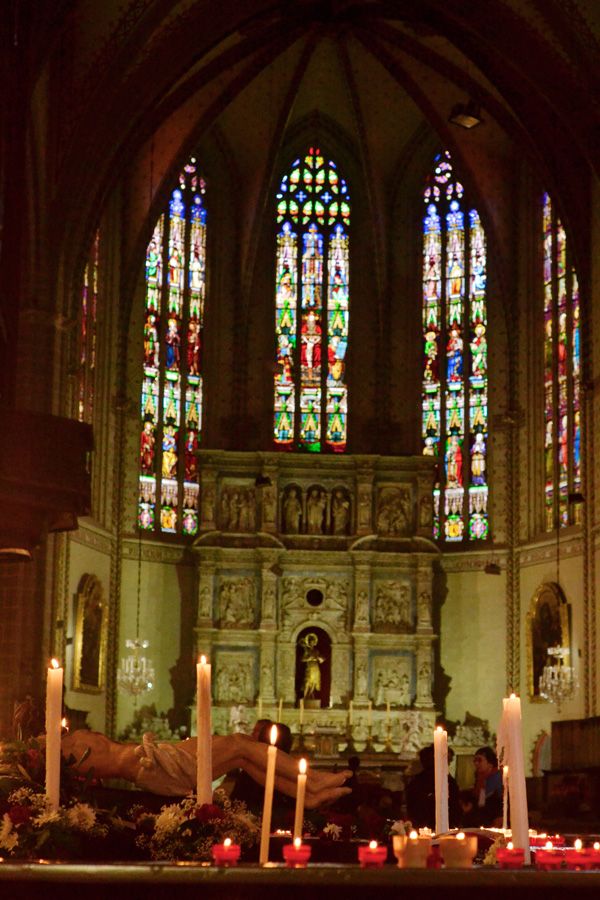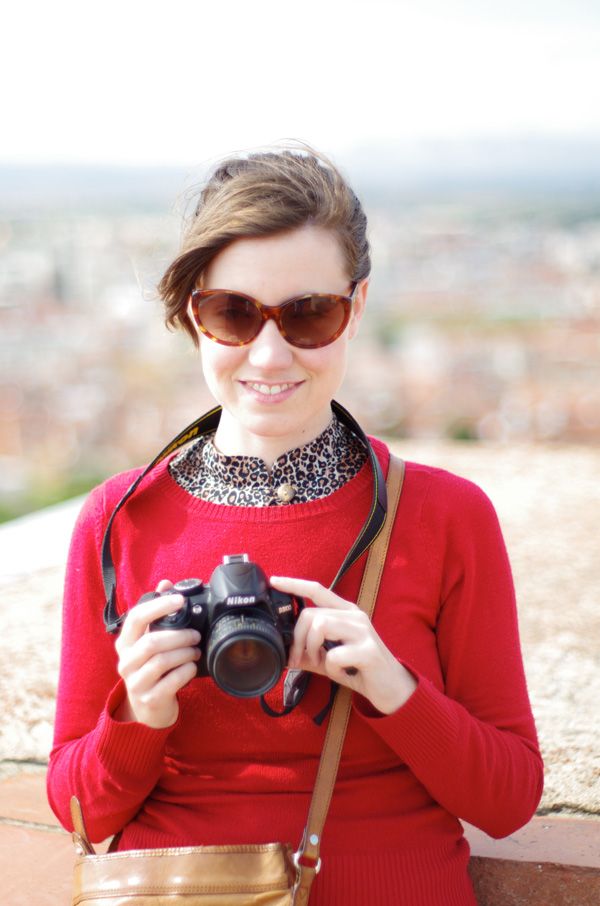 On Good Friday morning, Albert and I peeled ourselves out of bed after an ill-advised late night, rented a car, and set off for Perpignan/Perpinyà in the South of France/Catlonia North, depending on who you are. It was about a three hour drive from Barcelona, followed by lots of driving in circles looking for parking, but we made it. Most of these pictures are from the Palace of the Kings of Mallorca (clear Catalan connection!) and others are from the town centre.
Notes on the Perpignan experience:
1. My French sucks.
2. The people of Perpignan appear to be verrrry proud of their Catalan identity, as witnessed by the Catalan flags stuffed into every corner of the city. Way more than I've ever seen in Barcelona. Or perhaps they're just really proud of their rugby team, who also use the flag! On the other hand, the French seem to have done a good job of killing the language, the only Catalan I actually heard was from fellow tourists and in song.
3. French pastries are made with butter, not lard!! Observe and learn, Barcelona bakeries!
4. French customer service is "special." Because our hotel was in the middle of nowhere, Albert and I ended up having dinner in a very tacky and very overpriced restaurant next door. We decided to order the cheapest things. So, I ordered us each a slice of €18 fish and the cheapest bottle of wine, at which point the waiter looked down his nose and asked me, "Is that all?" Umm, yes thank you.
Perpignan was good fun, but the next post will show you an unbelievably cute seaside town.... : )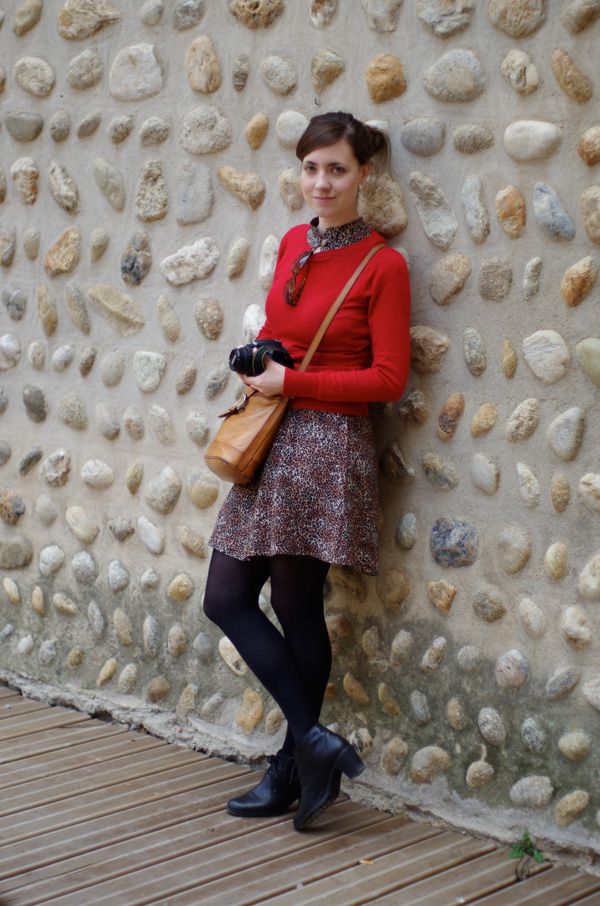 Ok, so I'm wearing a leopard print dress... and I've pretty much loathed leopard print since... forever. I blame
Sandra
,
Kallie
, and ebay, in no particular order! My bun was looking a bit flying-saucer after the drive, but such is the nature of being on the road, right?
The majority of photos are by Albert
Also, has anyone else arrived at that point where both toes are literally sticking through their tights but you refuse to buy more because it's APRIL? ;)
dress: vintage via ebay, sweater: thrifted, bag: vintage via Mom, shoes: Camper, sunglasses: TKMaxx