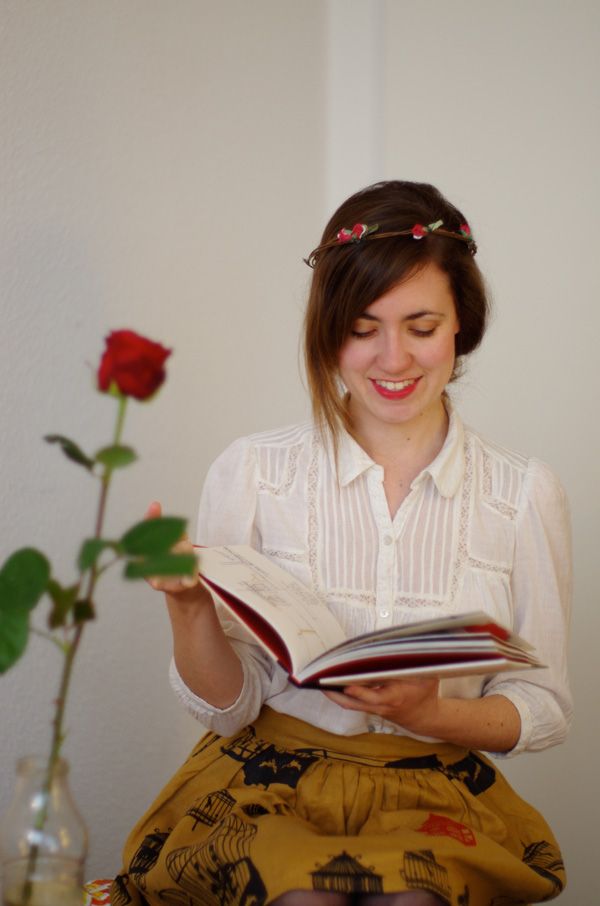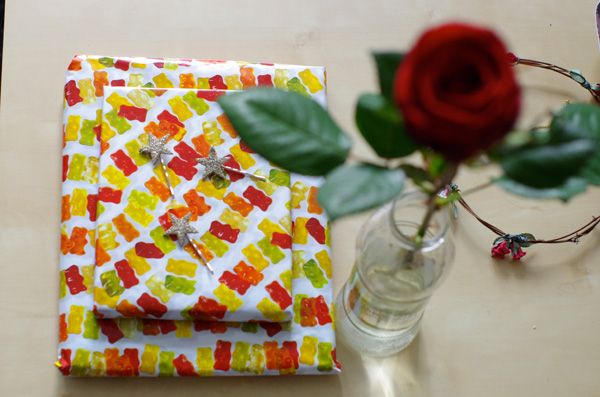 Feliç dia de Sant Jordi for those of you in Catalonia, and for those who aren't, it's a festive day we should all consider importing!
Sant Jordi (Saint George) is the patron saint of Catalonia, and it's a day of love and literature here (the literature connection comes from it being the birthday of Cervantes, Shakespeare, and incidentally my dad), with people gifting each other roses and books. As I type, there are rose sellers every few meters throughout Barcelona, and book sellers massed on some main promenades in the centre. People typically play hooky from work for an hour or so to wander the stalls and enjoy the carefree, happy atmosphere. On a financial note, Sant Jordi alone is responsible for an enormous percentage of books sold in Catalonia all year (as much as 10% this one day).
Albert and I had a little substitute celebration in Bonn yesterday. : ) Just as fantastic as the rose and the books was the fact that he managed to get Gummy Bear wrapping paper!
I got Albert an illustrated guide to his own neighbourhood in Barcelona, and he got me a book on self-portrait photography (ha!) and an Asterix comic in Catalan to improve my vocabulary. :)
For a glimpse of a more traditional Sant Jordi, on the streets of Barcelona, check out last years post!
Photos by Albert
Zara blouse, Snoozer Loser skirt, Alexandra Grecco floral crown