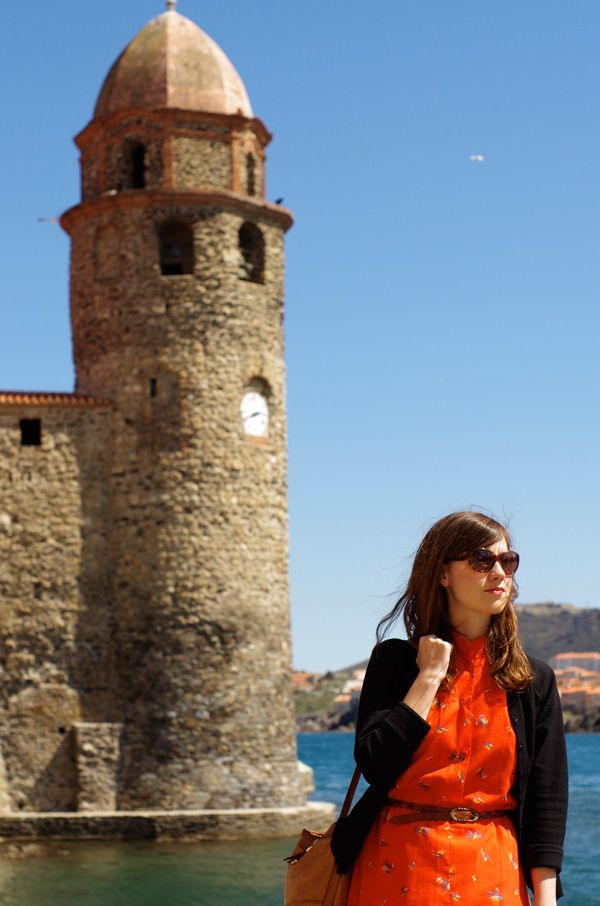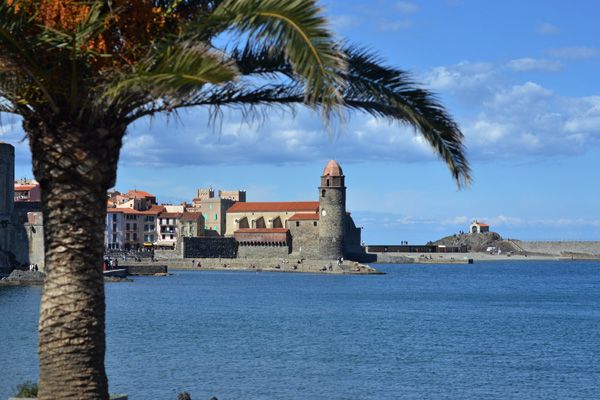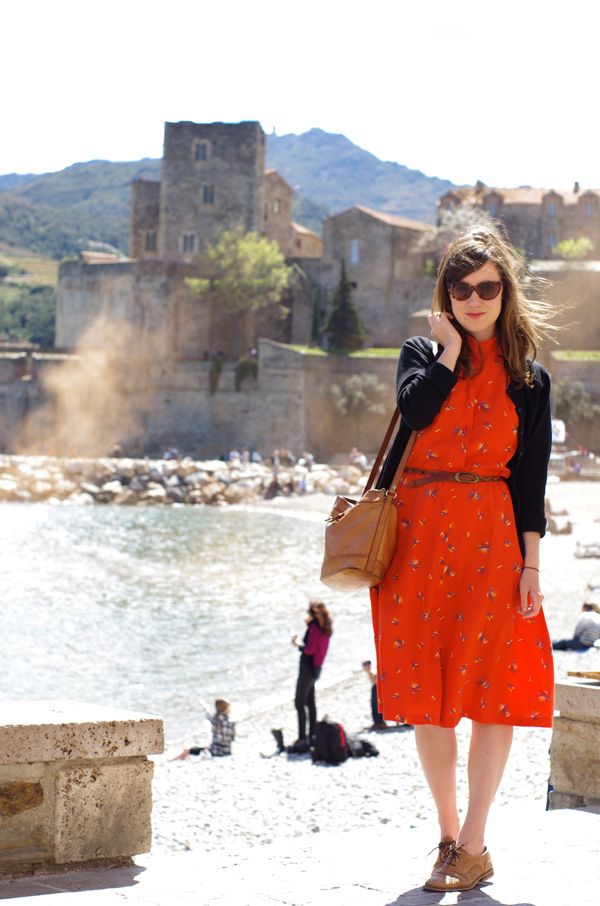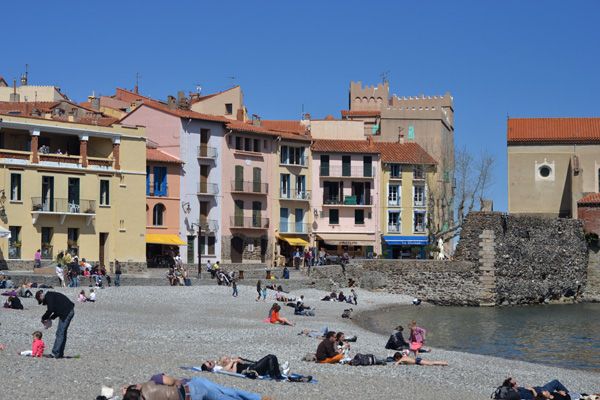 Isn't
Collioure
(or Cotlliure) one of the prettiest seaside towns you've ever seen? With its Medieval buildings, the intense, paradise blue of the sea and sky embracing the town from above and below, the sunshine and the blustery wind... Summer is 100% my favourite season of the year, and although it wasn't exactly summery (note the appearing and disappearing cardigan) it was so lovely to be by the seaside in the sunshine.
The town was crowded, but after an infuriating time parking (luckily our rental car was a Smart, so we took the space no one else could fit into, woohoo) we managed to avoid most of the tourists by keeping out of the restaurants; instead we ate quiche and ice-cream on the beach, and wandered up to a cliffside lookout, where we perched on some deserted steps overlooking the panorama.
I'm wearing a dress from the 70s that was made by Albert's mom! And if anyone's wondering, the orangey smoke in the third picture is from a simulated rescue mission they were conducting in the bay (you can see the helicopter in another shot...)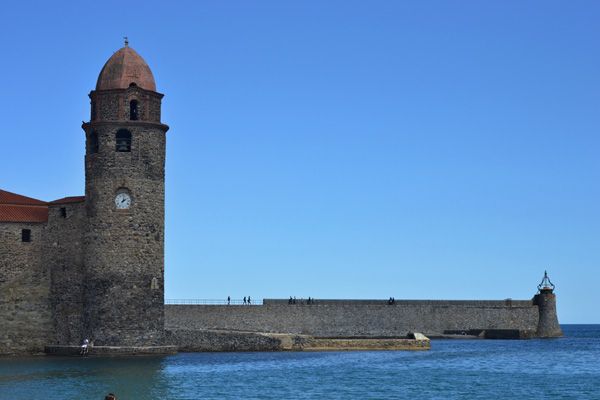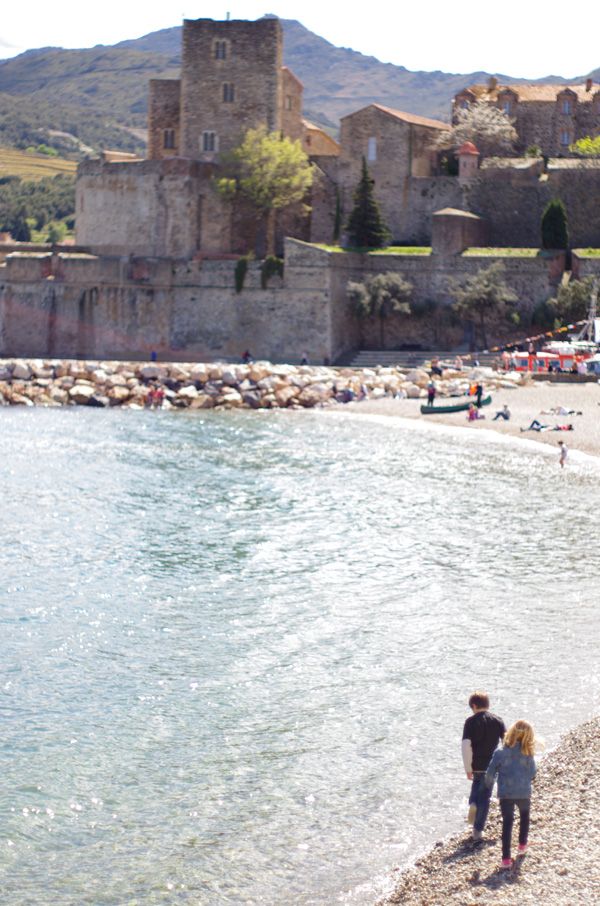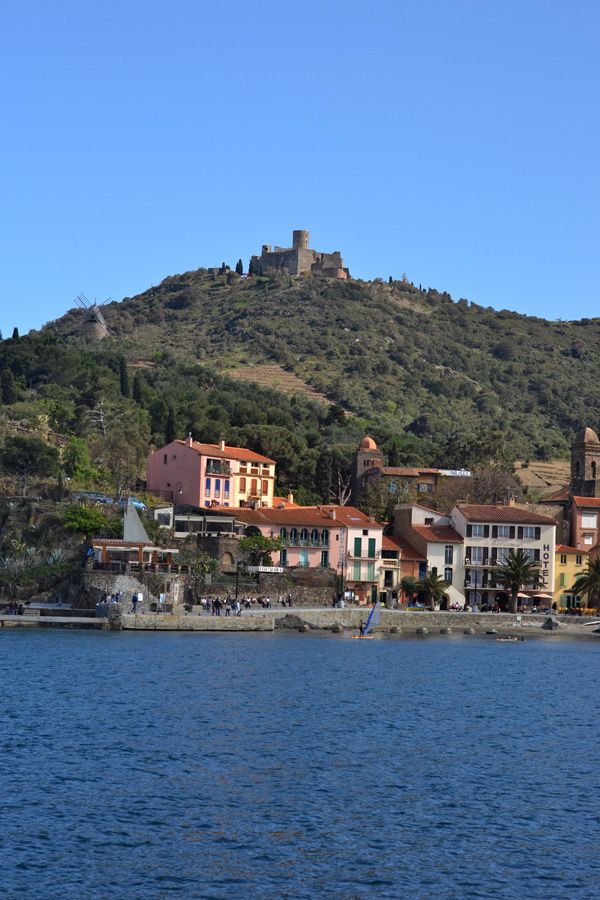 photos by Albert and I
dress: vintage, cardigan: absolutely ancient, belt and purse: vintage via my mom, shoes: Steve Madden via ebay, sunglasses: TKMaxx
*I got this entire outfit for free minus the shoes and sunglasses!