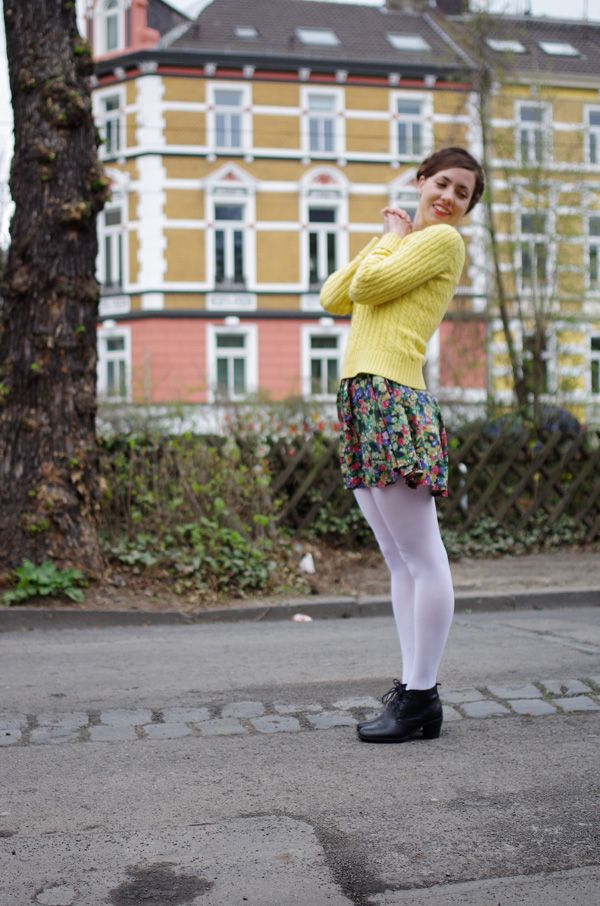 I was reading
Franca's thoughtful responses
to some Friend Friday questions on remixing and one-time wears a few days ago, and thought I'd weigh in on a couple of the questions myself, since I wear all these clothes all the time, ya know!
Re-mixing is something a lot of bloggers are proud of being able to accomplish – are you a re-mixing pro or do you shy away from posting items frequently? Why?
I don't consider myself a remixing pro at all, although I do wear things over and over, and not always the same way. But I almost feel intimidated by this concept of remixing, like it's not considered legitimate, once you've come up with an outfit, just to wear it again and again until you get bored. I like the idea that remixing can take a limited closet further, but I also like to just wake up and get out of the house. Hence looks like this, which are technically remixes since I've never worn this exact combination before, but really it's just one of my garden-variety outfits with a different pair of tights and a sweater thrown in.
As for posting... I post what I have, basically, but I always do wonder if some of my clothes get too much air time around here. Namely, this dress, which I love and which is so easy to wear, but when is enough enough? Ultimately though, I don't have that much stuff, so it's a bit inevitable.
Do you find yourself bored when reading a blog in which clothing items are often remixed and appear frequently?
I'm actually bored or frustrated by blogs that don't! There is a point after which you've probably seen something enough times on a particular blog, but I hate it when a blogger I love gets an awesome new dress and we only get to see it once. I find reading style blogs is a bit like vicariously owning some amazing clothes... and when they're only worn once I'm cheated of the opportunity to enjoy them!
What do you all think?
Incidentally, I bought this dress right before I started my blog and always planned to wear it with a 90s vibe... which I seem to have finally accomplished a year and a half later.
P.S. White tights are the best thing since sliced bread, but they do get a bit grimy!
Photos by Albert
dress: River Island, sweater: hand-me-down Gap, tights: Calzendonia, shoes: Camper