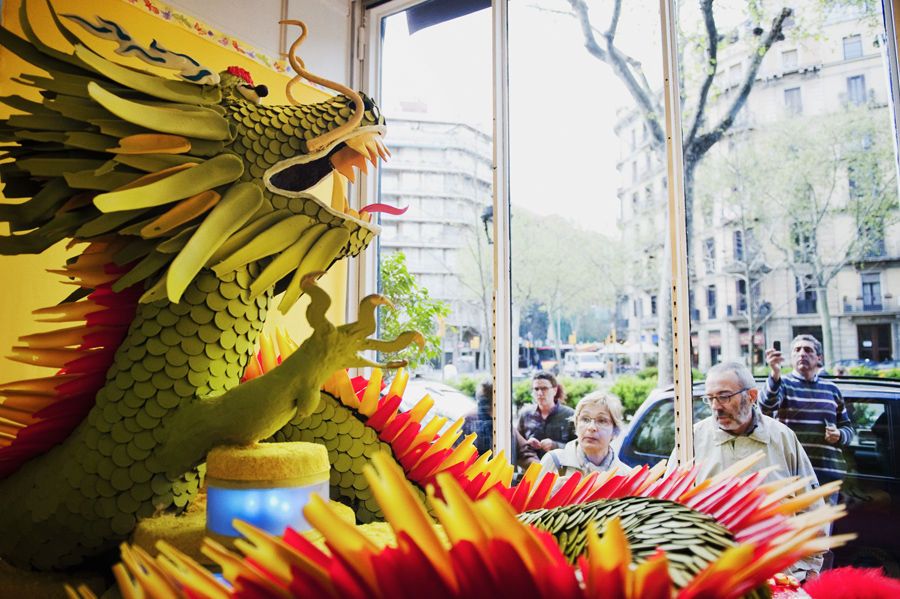 Photo source
Happy belated Easter, everyone! Sorry for going AWOL the last week, but I'm having major issues amalgamating and backing-up five years of photos from my computer... I had actually used 100% of my memory as of this morning, and it's all a bit haywire! I'll be back hopefully tomorrow with photos from a great weekend road trip to the South of France/North of Catalonia.
Above is a Barcelona Easter tradition... the bakeries all sell "Monas," which are chocolate sculptures or cakes, and
Escribà
, a large bakery in the centre, sets out to outdo itself every year with an especially large and crazy one for the shopfront window. This year's was an enormous Chinese dragon to celebrate the "Any del drac." Loving dragons and chocolate in similar measure, I was well impressed!
Wishing you all a good week!