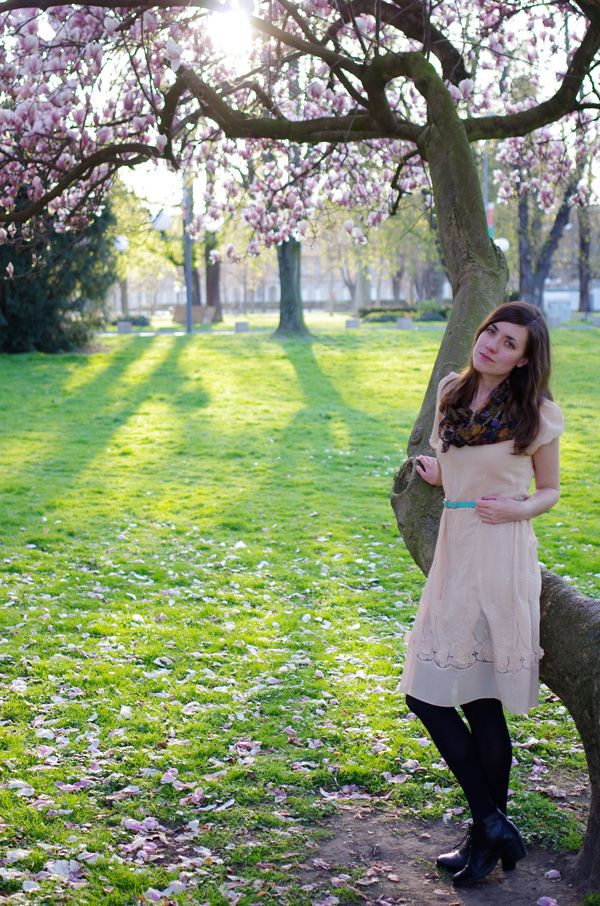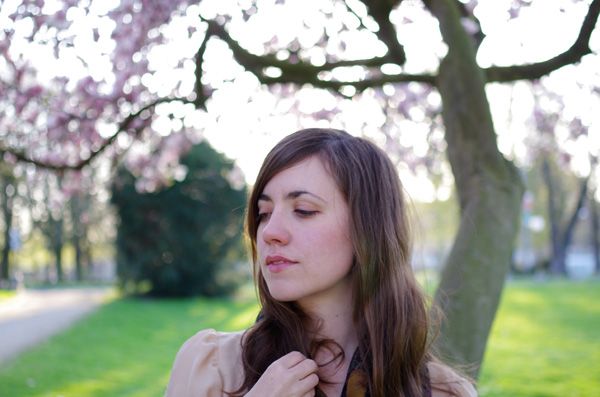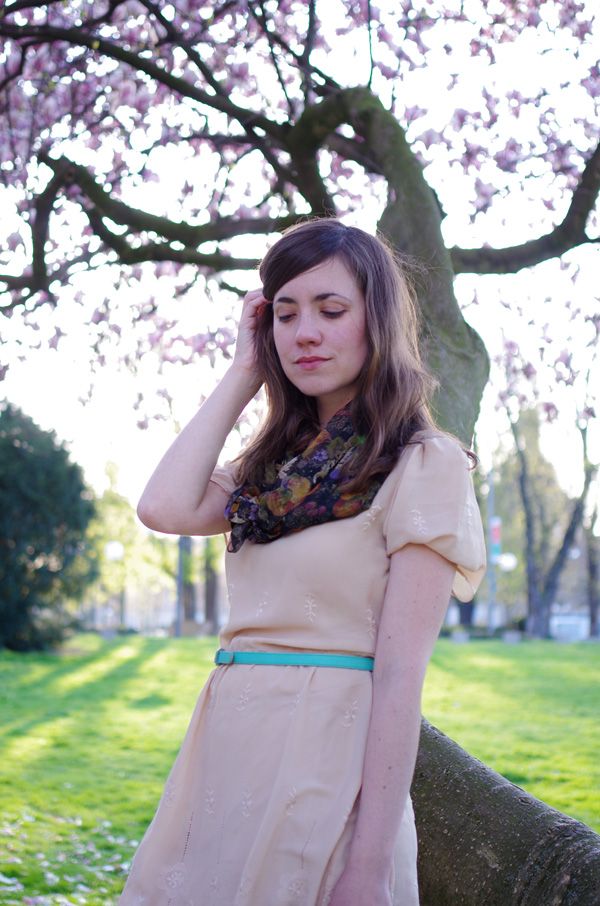 Sunday in Bonn was sunny, and we rode to a neighbourhood that is famous for its cherry blossoms in spring. Unfortunately, they hadn't quite flowered yet, although they were all clustered in tight pink buds just waiting to burst out, but we did find this beautiful tree later in the day. Does anyone know what kind of tree this is. I'm not sure you can tell, but the blossoms are much bigger than cherry blossoms. We have these in Vancouver too, and I always thought they were plum, but having just googled them, they don't seem to be. Any horticultural experts out there?
Ok, the consensus is Magnolia, thanks!
We also saw
The Artist
(the second time for me). I just love movies that leave me feeling happy, optimistic, and like I want to be a tap dancer. Don't you? ; )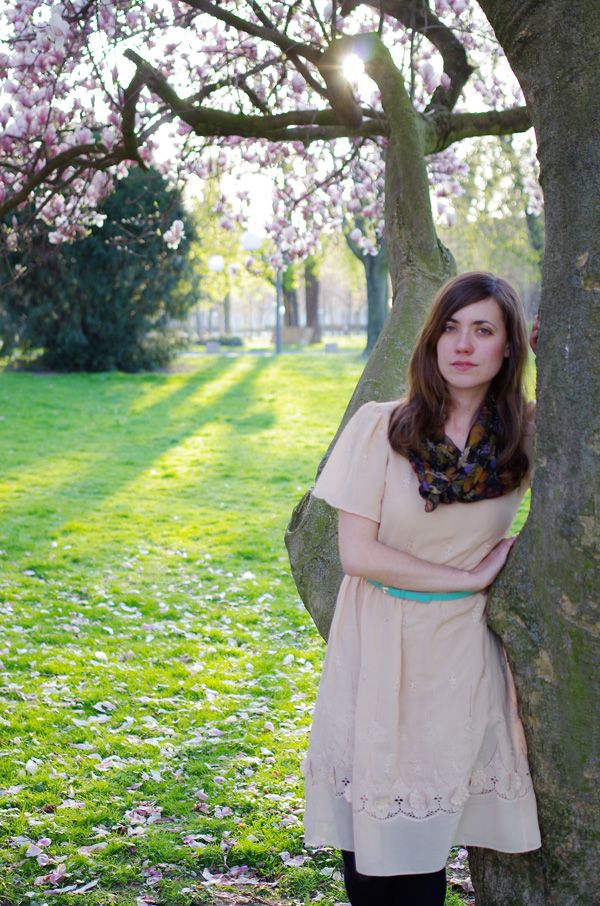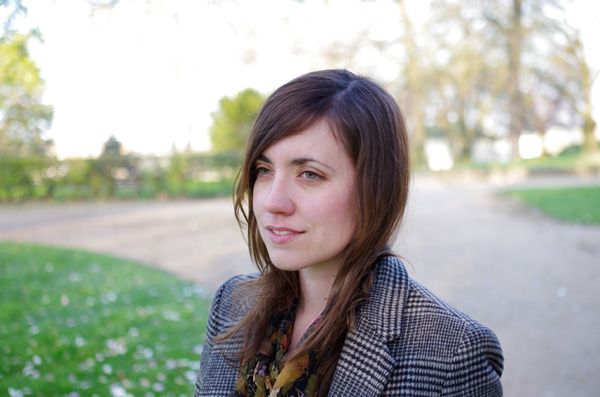 It was still pretty chilly, despite the sunshine.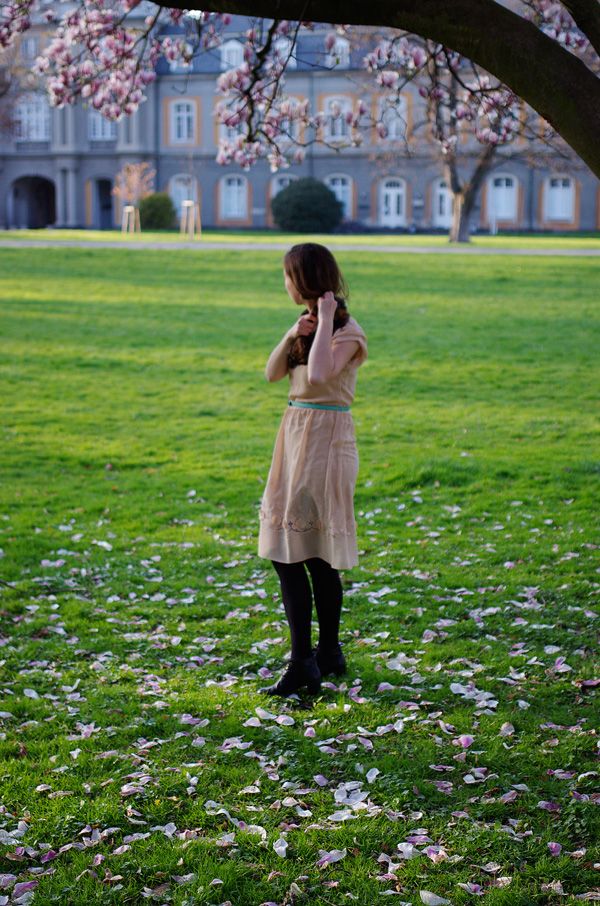 P.S. I was featured (looking rather glam, I must say) on
Life Like Honey
, and also on the
Smashion Lounge
(they do frequent interviews, and I discovered a bunch of other great blogs I'd never heard of there too)!
Photos by Albert
dress: vintage via ebay, belt: thrifted, scarf: hand-me-down, shoes: Camper, coat: Zara