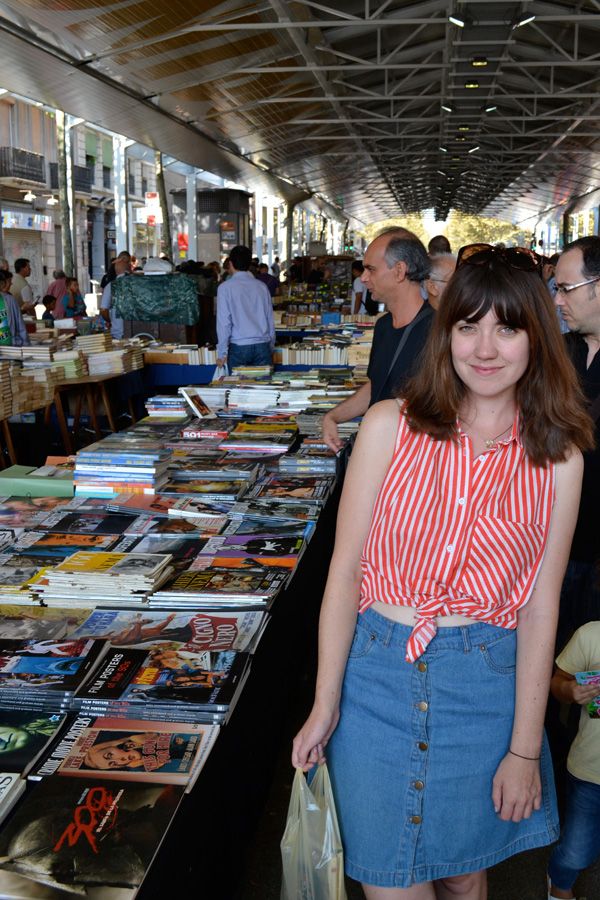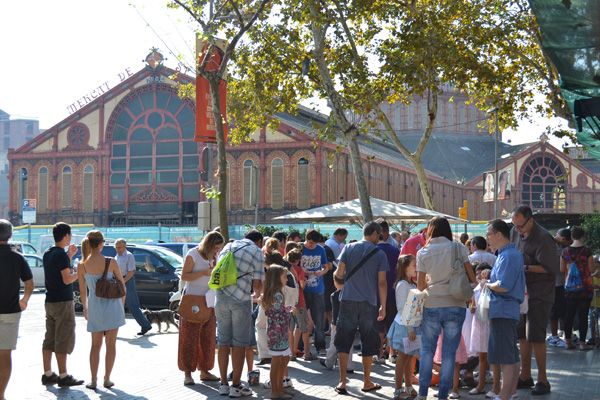 The squat next door to my new place has pretty awesome graffiti!
Canada represent!
Murder on the Canadian Express
and
Nightmare in Vancouver, hehe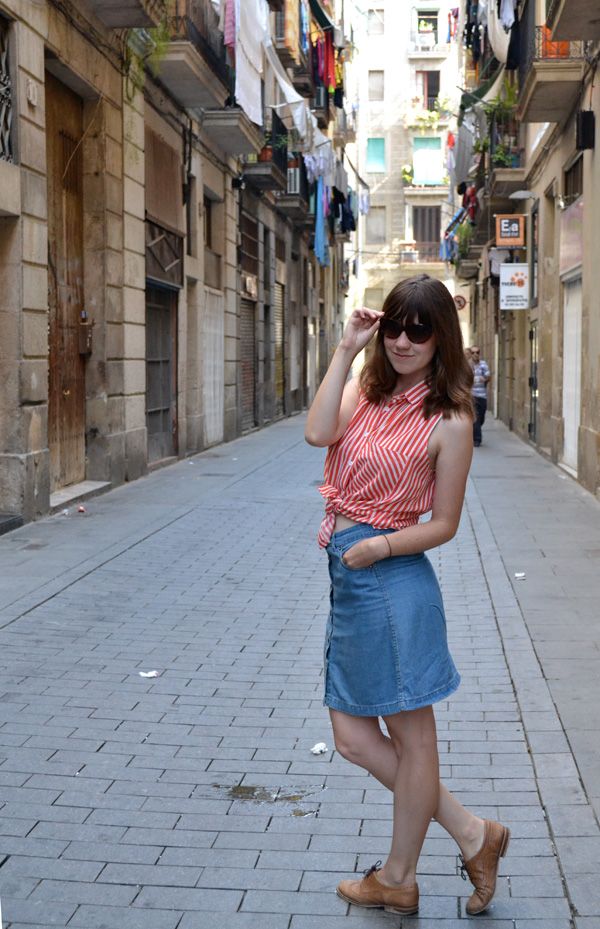 One of the big joys of my new flat is the second hand books and comics market that takes place just outside it every Sunday morning. In the second picture you can see the market itself, which is closed for reconstruction for the next hundred years at the rate things are going. In the meantime, proceedings take place under a covered awning in the middle of the road. In that second picture you can also see the intensity of people of all ages trading and selling gaming cards. We started off with an Argentinian empanada breakfast, browsed the market wares for children's books in Catalan (to improve my vocabulary) and then went for a wander in the nearby Raval neighbourhood and tried to capture some of the sunny, end of summer moments on camera. I say end-of-summer, but it was 35 degrees today at one point... the summer just keeps going here!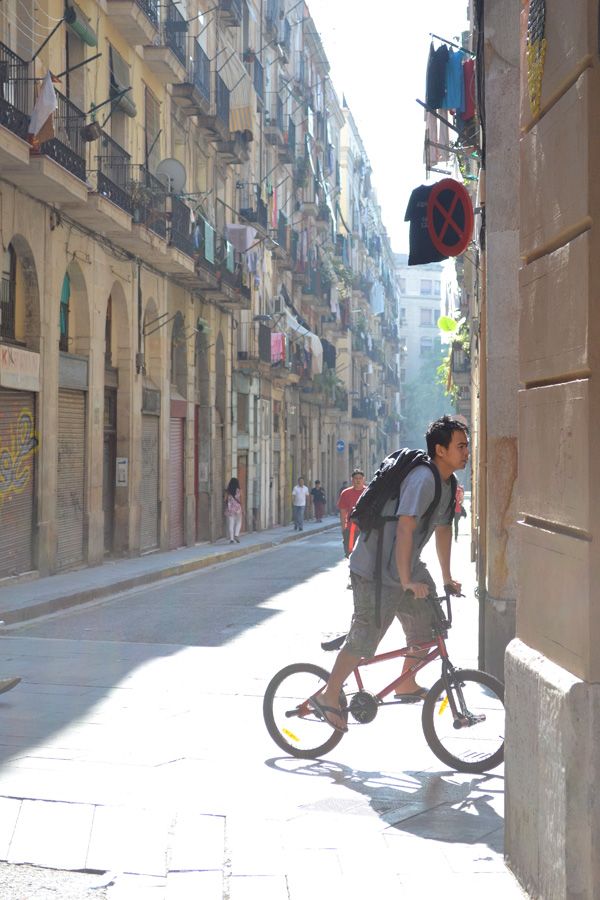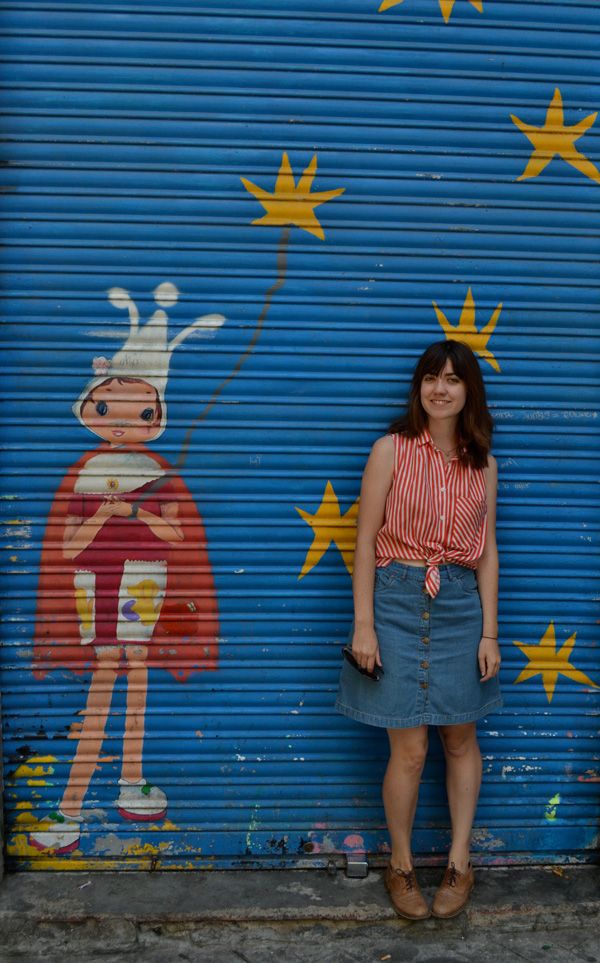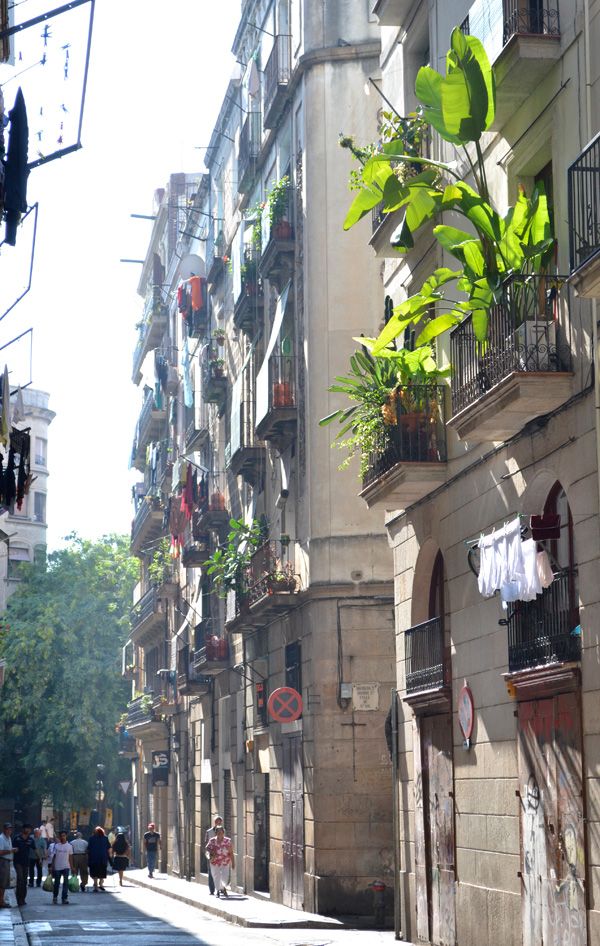 I love the size of that plant on the balcony!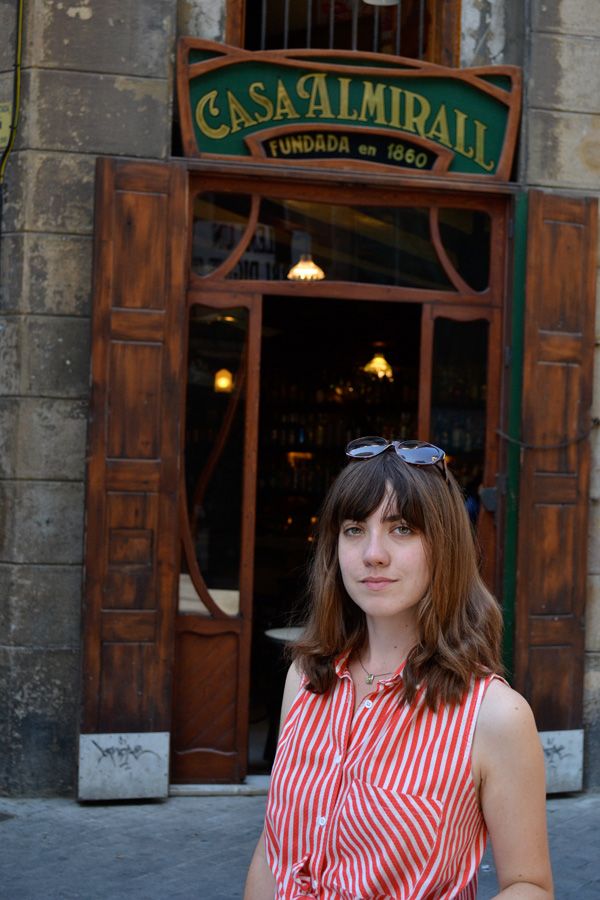 I used to hang out in this bar all the time when I was recently arrived in Barcelona. Apparently that makes me a total tourist, but whatever, it's actually quite a nice bar.
Photos of me by Albert
I love all the different vibes this blouse can convey: 90s this time round, a more 80s look
last time
, and a bit 50s the
first time I wore it
. In my head at least.
blouse: vintage, skirt: oysho (last years sales), shoes: Steve Madden via ebay, sunglasses: Lucky Brand via TKMaxx, necklace: gift