I rather look like I'm going for high tea somewhere in this get-up, don't I? Well, reality was even better: it was a Sunday morning in England in which is rained. I'm not one generally to celebrate rain but when you have a big bright room, a big warm bed, central heating that actually works, and no shortage of Yorkshire tea in the pot, and perhaps some hot buttered toast with heather honey, rain is the perfect delicious excuse to stay in bed.
It stopped raining for fifteen minutes so I got dressed and popped out to buy a Sunday paper (I LOVE the weekend papers and the magazines that come with them in the UK). Perfection achieved.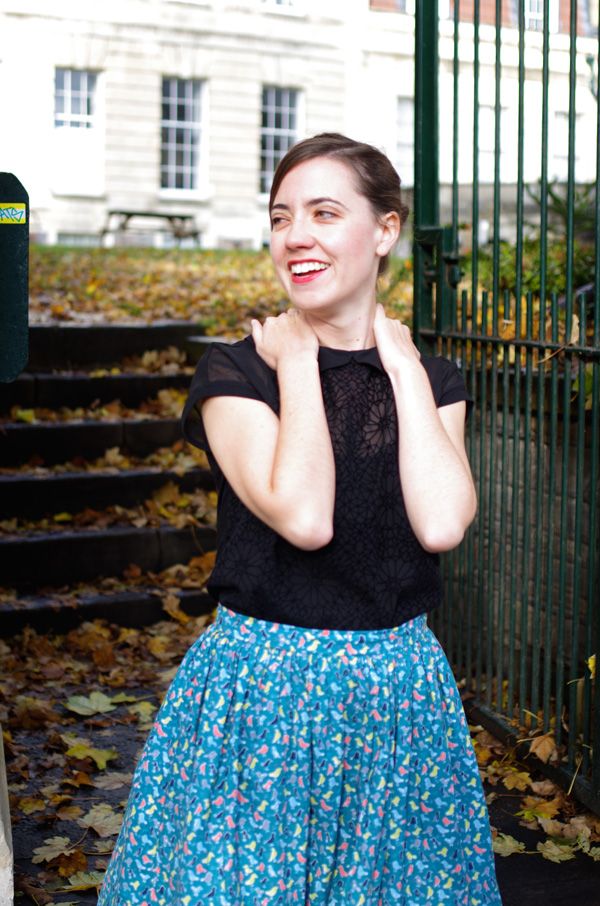 P.S. The skirt is the bottom half of my
Q's Daydream playsuit!

Photos by Albert
title from T.S. Eliot (my favourite poet and also excellent for rainy days)