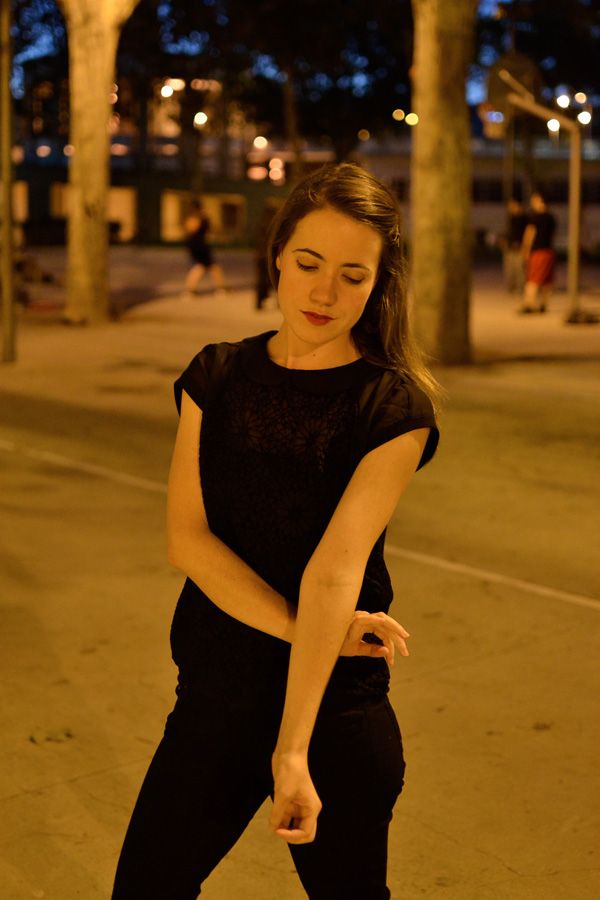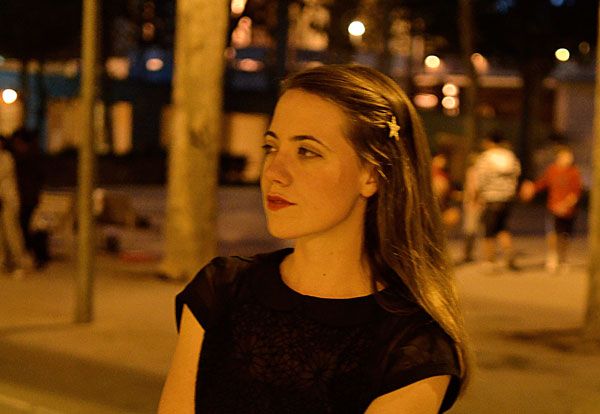 Guess who got caught out by Daylight Savings Time? :D
One thing I love are nighttime walks. I think it's because I can talk to myself with impunity. When I was a kid I always used to go into my yard, walk around in circles for hours and "play my games," which was making up stories, either from scratch, or featuring characters from books I'd read, or about me and my friends. To this day, I go for long walks whenever I can, and I usually end up talking to myself. Thinking things through is pretty much synonymous with walking and talking to me... one time in Mexico, Albert pulled over on his way home from work to give me a ride and said "did you realize you were talking and gesticulating walking down the street?" I guess I'm destined to be a truly crazy old lady!
But at least I don't go around jumping into other people's photographs.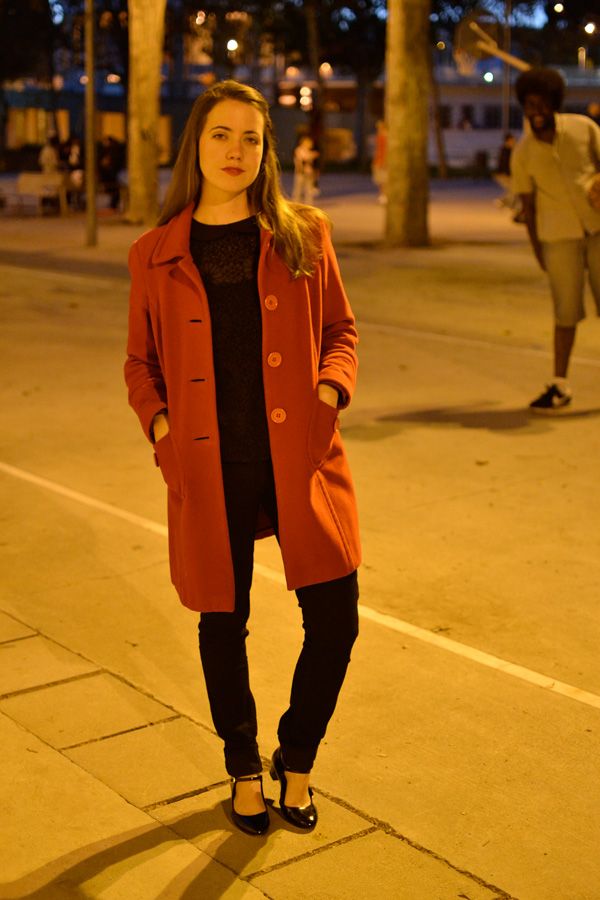 P.S. After years of colour, colour and more colour... apparently I love black again. Not sure if I'm falling victim to the 90s gothic revival thing, or decided life would be easier if I dressed like Audrey Hepburn, or maybe it's from studying French in the summer... ;)