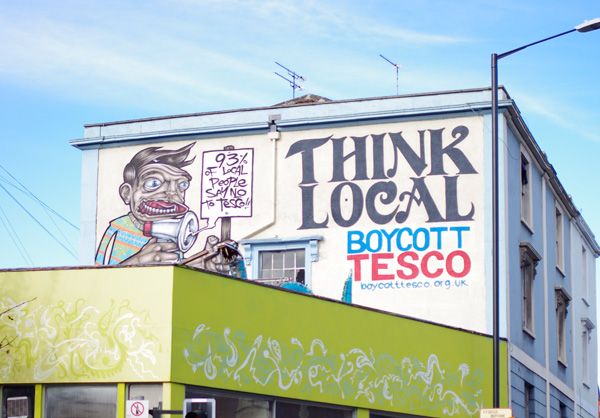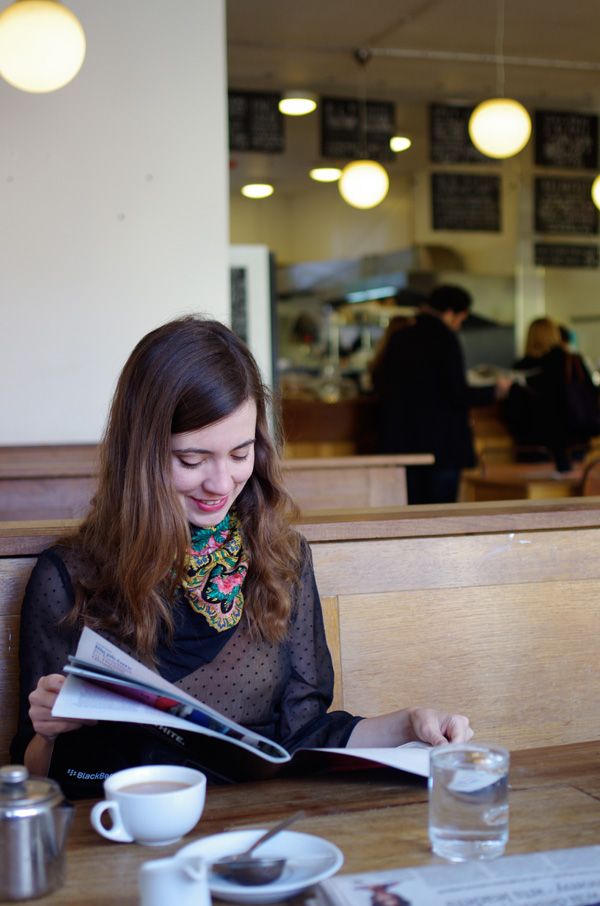 (Me + breakfast + Saturday Guardian = happiness.
Bristol is an awesome city. Albert's living there now, and I've been to visit a bunch of times, but this is its Ruby Slipper Journeys debut! One of the best things about Bristol is all the street art and murals, transforming a lot of drab, damp streets like anywhere else in the UK into a riot of colour and creativity. There are literally murals everywhere and although this post has a major photo overload, these are only some of my favourites... there are so many more.
It's also a city full of cafés hostings small art exhibitions, bars with open mic nights and live music every night of the week, nice little restaurants tucked here and there... craft clubs and knitting circles. It's also got its share of social problems: the neighbourhood Albert lives in has some major mental illness and social exclusion going on, but by UK standards it definitely seems to be a city that makes an effort. I could happily live there. Also, there's cider everywhere!
This outfit wasn't meant to be all red, but it was one of those bitter days when there was no way I was taking my coat off. Albert said "girl's are looking at you on the street." I wonder why!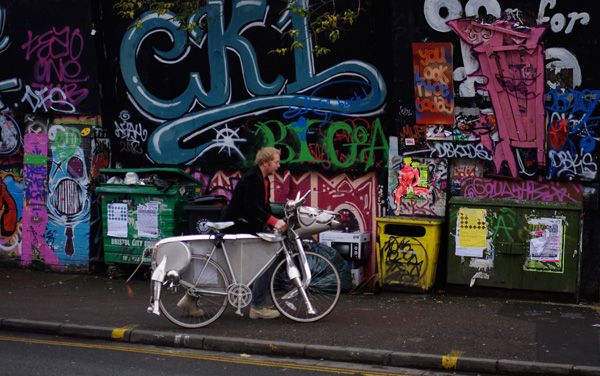 turning your bike into a cow...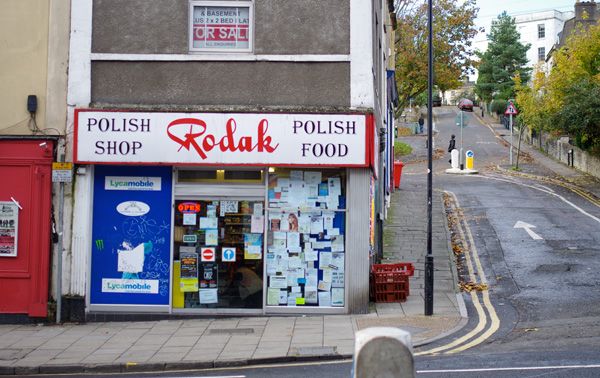 i figure by the time all these buildings are restored, the neighbourhood will be unbearably yuppie... it's already a bit too hipster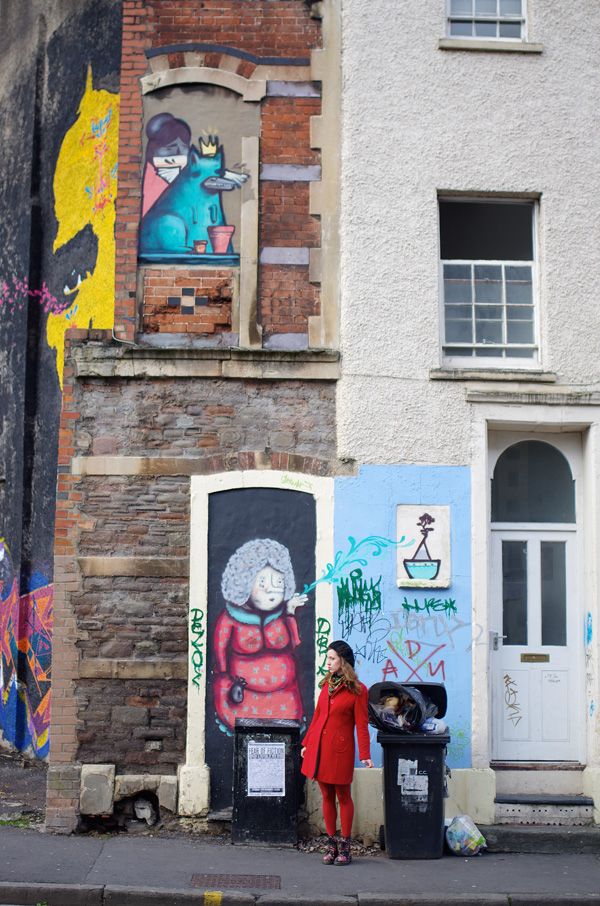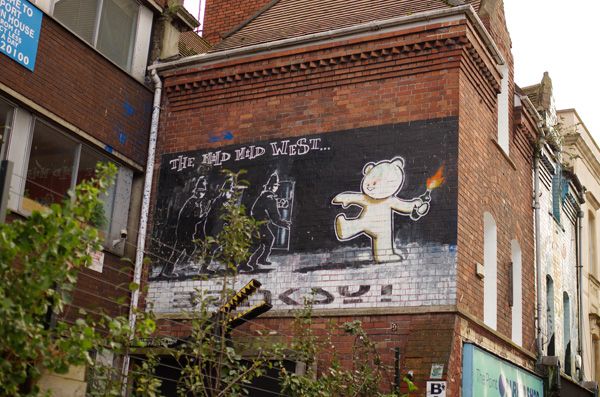 Banksy! (is from here)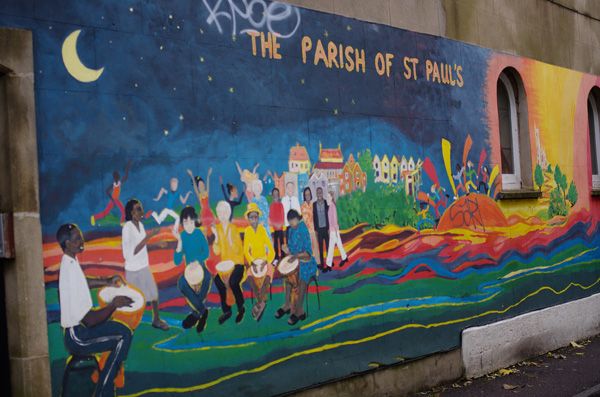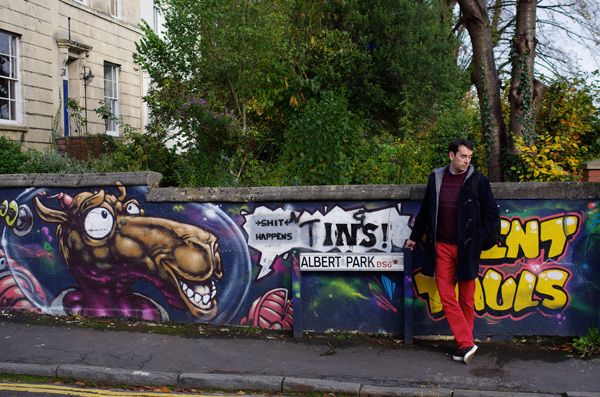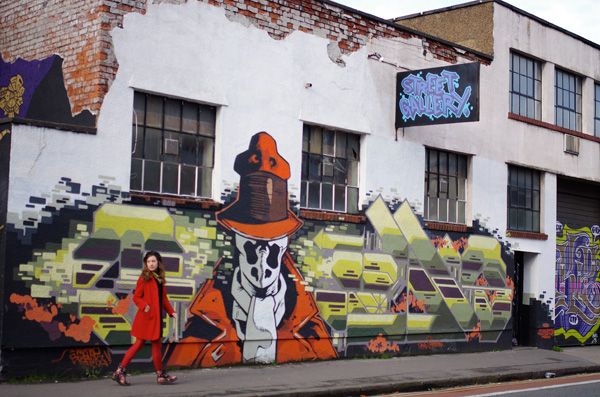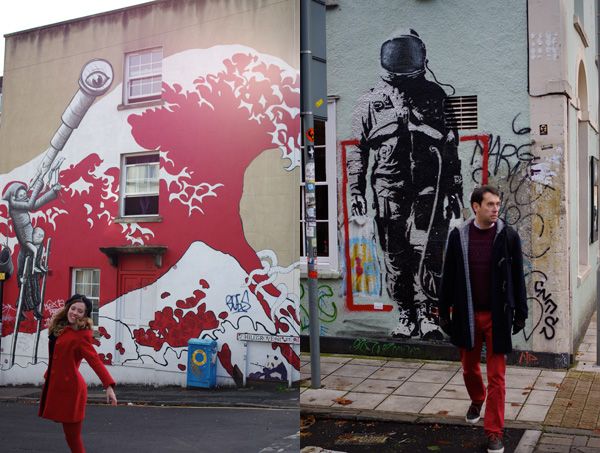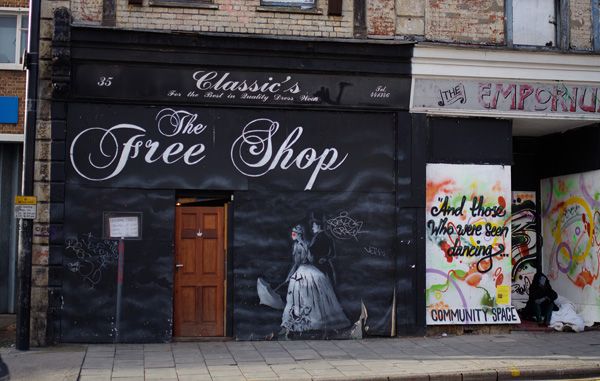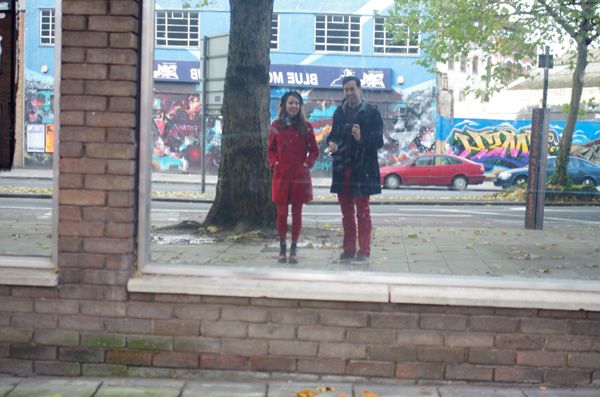 Photos by Albert