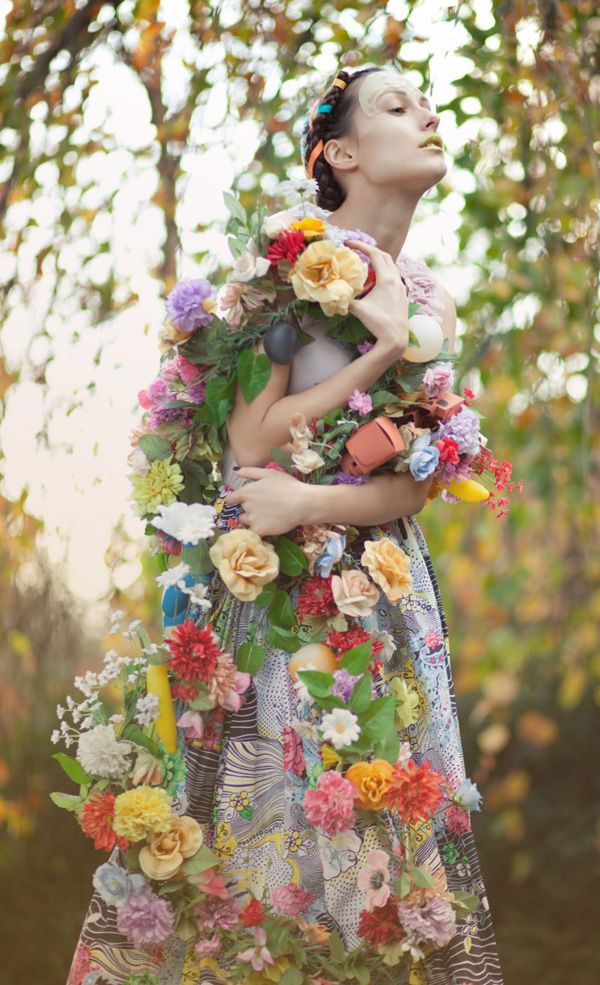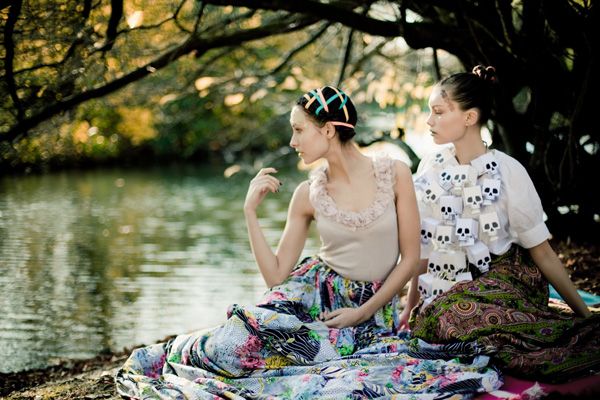 I'm the Grinch who stole Hallowe'en, but I love love love the Mexican holiday Dia de los Muertos, or Day of the Dead. I've written about it before; how I find the celebration of dead ancestors in a happy way to be a refreshing and wonderful thing, how I would kill for some of the beautiful skeletal lady ornaments you can buy (but only the really expensive ones, please), how the colours and music and joy of the occasion are overwhelming, how wandering around Oaxaca throughout the festival in 2009 was utterly magical, pimped-out tourist trap though Oaxaca is. If I ever manage to dress up for Hallowe'en ever again, I'm going as a
Catrina Mexicana
, though my friend Amandine said she did one year and the face paint itches like you wouldn't believe.
So I couldn't not share these stunning Day of the Dead inspired photos by
Xenia McBell
. There are a few more on her site... check them out!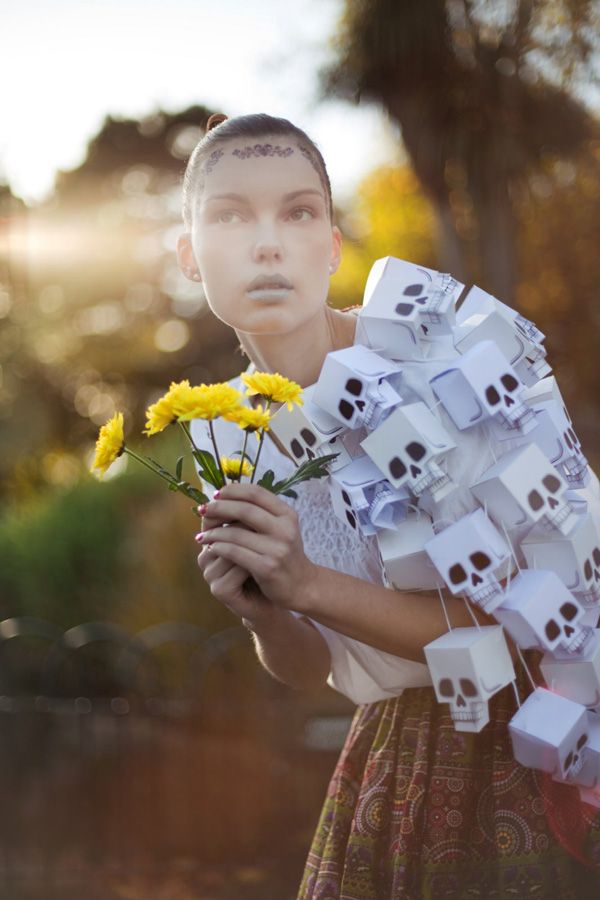 P.S. I did a post about the time we went to Oaxaca for Day of the Dead a few years ago...
here
. I subscribe to the "no regrets" philosophy, but if I have one regret, it's that Albert and I didn't buy a DSLR and learn how to use it while we were living in Mexico. Oh well, next lifetime I guess!
P.P.S. the mini shrine I made that year is
here...