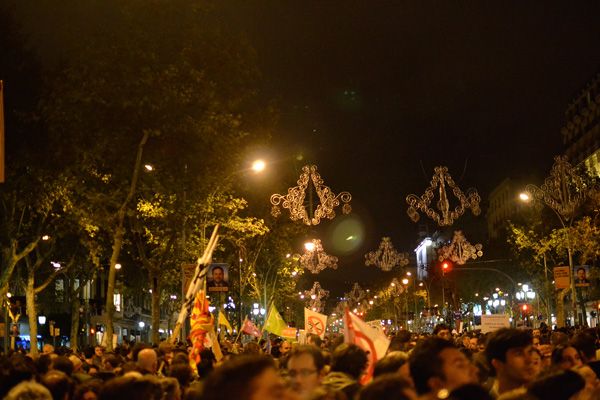 Millions of people participated
in a day of protest on Wednesday
, particularly Southern Europe. Spain and Portugal were on General Strike, with Italy and Greece turning out for some parts of the day as well.
Having decided to go on strike (unlike the rest of my thoroughly useless colleagues--seriously, people, I understand if you think you're in danger of being fired but otherwise suck it up), I woke up on Wednesday to the sound of helicopters passing backwards and forwards overhead. Every single shop on the street was closed, except for one bar, in protest of the crippling austerity programs that are being forced on debt-ridden Southern European countries, and the apparent inability of the governments to make the people who caused the financial crisis pay for it. I'm angry on a personal level that I get fobbed off with deeply unfair contracts, terrible pay, and an ambiguous fiscal position,
and that this is totally normal
. I'm also angry that, among other things, 30% of the population of Catalonia is in risk of poverty or social exclusion (that would include almost everyone I know), that youth unemployment is at 53% and that the gap between rich and poor is growing. And on a European level, I'm appalled at the treatment that is being dished out to places like Greece, which is thoroughly stupid as well as deeply unfair, as though cutting pensions and jobs and depriving entire nations of hope for the future to the point that the extreme right wing is rising again is in any way an appropriate response to the crisis. (
Here is an exceptionally interesting article
comparing Greece today to Germany in the 1930s).
In the evening I went along to the demonstration. In Barcelona it was peaceful and I would say fairly low-key, probably because we have some very interesting elections coming up next week. Nonetheless, it was important to attend and great to see so many people on the streets. In Madrid they went a little nuts I think, and if I were in their position, I would too.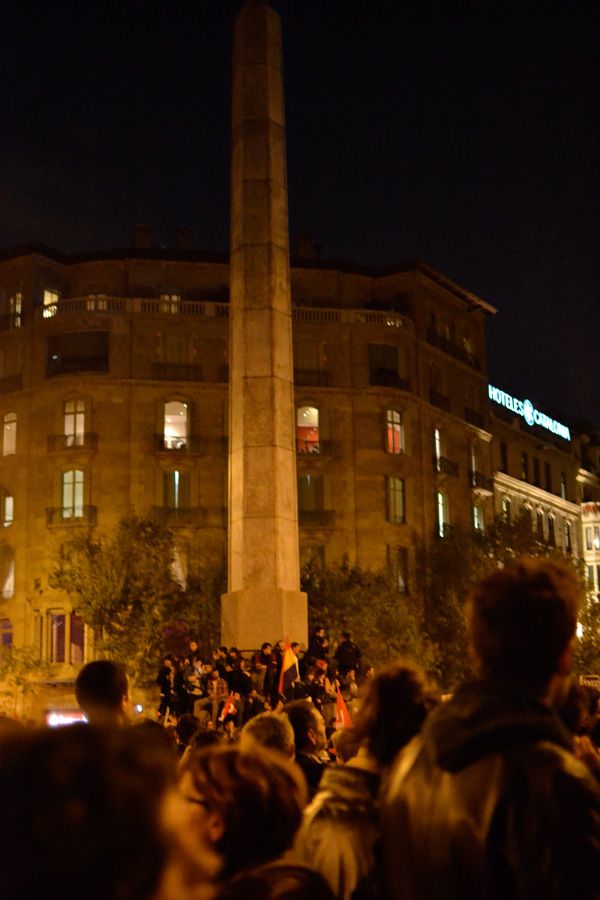 I went with some friends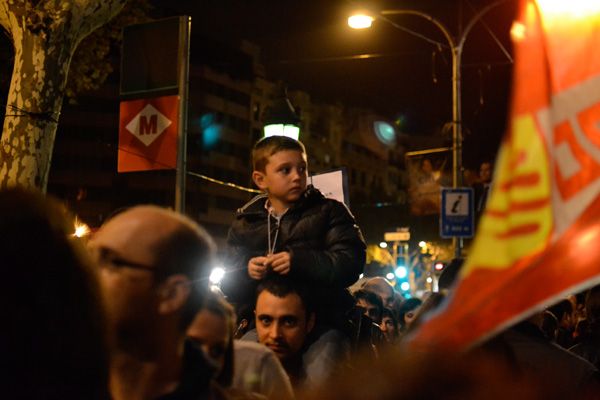 Children DO belong at protests
One of the banks gets a revealing make-over.