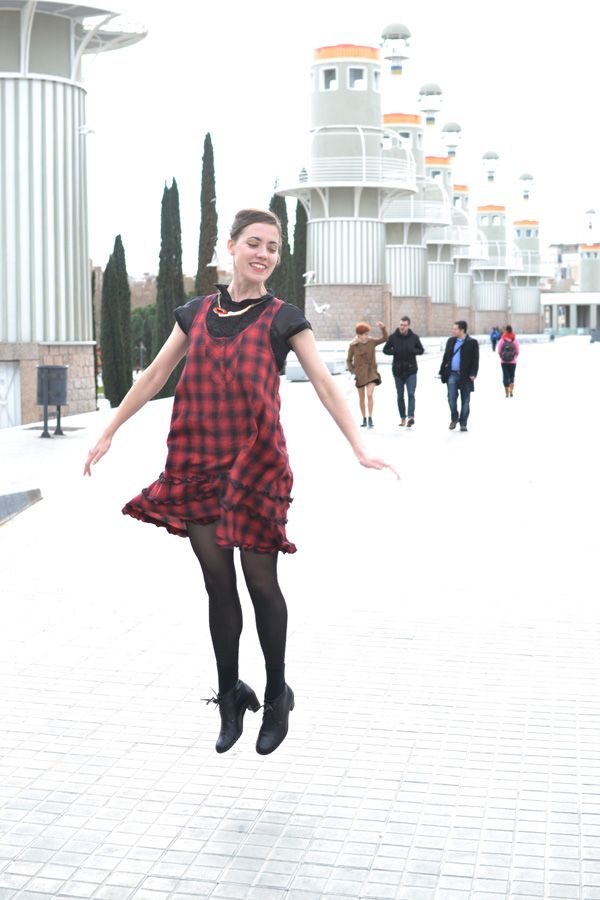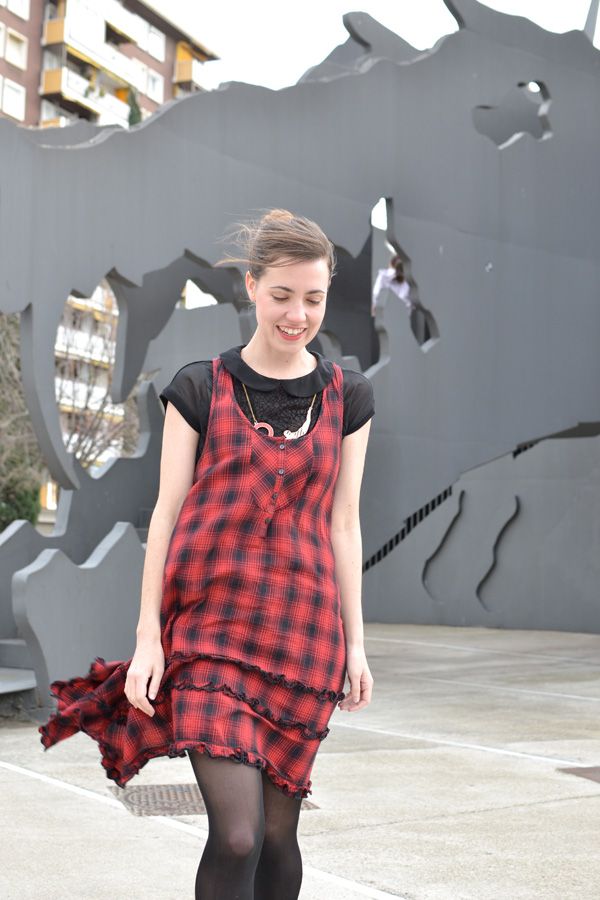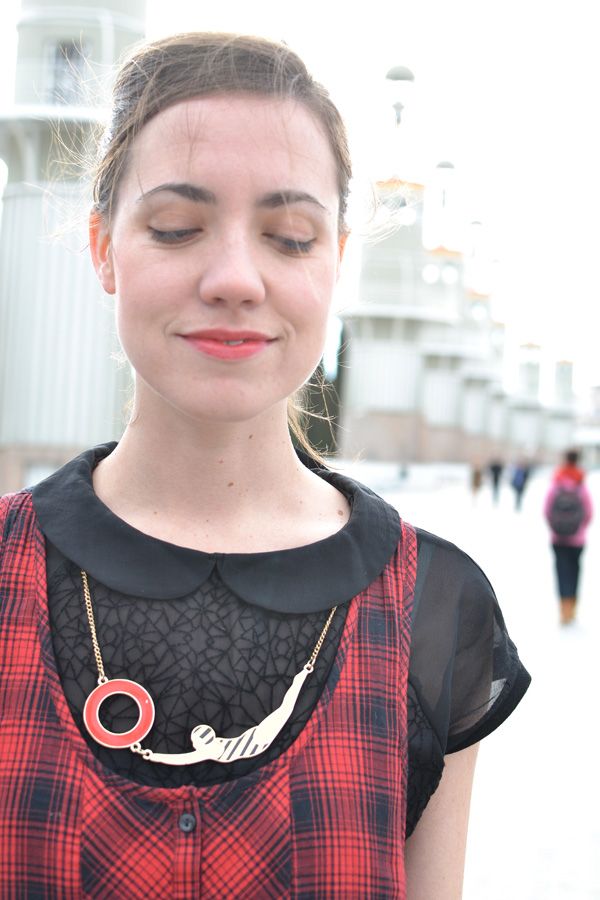 People always go on about using fashion as a means to express their personality, but I seldom feel like my clothes say much about me, actually, beyond the superficial (middle class, late 20s, periphery to a certain urban tribe, etc.) I've always felt there's a divide between how I dress and how I think, with the former being girlier, and more mainstream in a way than my actual personality.
But I think this outfit actually does represent my personality a bit more than usual. The necklace is a nod to the past without being obsessed with it, and this is one of my favourite dresses: not in-your-face feminine, but layers well with demure blouses. I also love plaid... often for women you have the option of floral (why must our default setting be flowers?), stripes (too potentially preppy or wannabe French), or polka dots (too cutesy). Plaid expresses heritage, character, and a certain masculinity that I like to think is more unisex. Also I love the way the asymmetrical hemline flutters in the wind. And I love my hair in a bun.
What looks do you think best represent your personality, or are you still struggling to discover them?