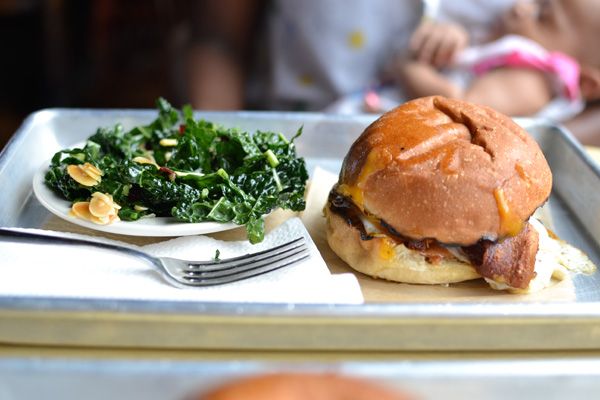 I'm left with my usual bunch of photos that don't make up a coherent whole from a trip... most of them of food, naturally. Like I said, I ate super-well in New York: everything from a posh macaroni and cheese with truffle oil to a ravishingly good pulled pork sandwich to dumplings with the best dough of all time...
Here's a lightening tour of my happy stomach moments, occasionally contextualized with what else I did that day (let's face it, eating was the most important part).
On Saturday
Kallie
and I went to walk down Park Avenue for Summer Streets, a festival in which they close the street for pedestrians, runners and cyclists, with art installations along the way. We made friends in line and went through a tunnel of light, and then wandered happily chit-chatting...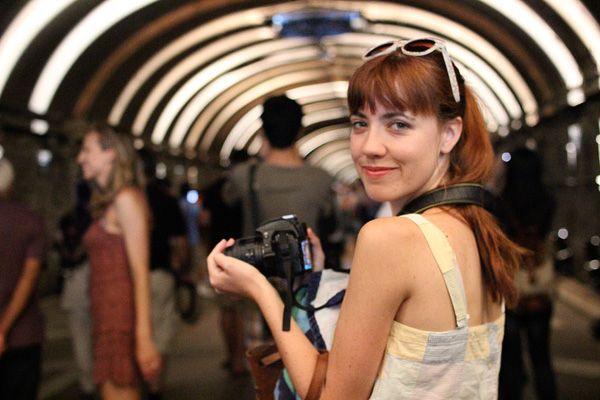 Athletic people, boo, hisss. I think I was still compulsively clutching an oversized coffee and nursing a hangover at this point. But I'm always a fan of taking the streets back from traffic.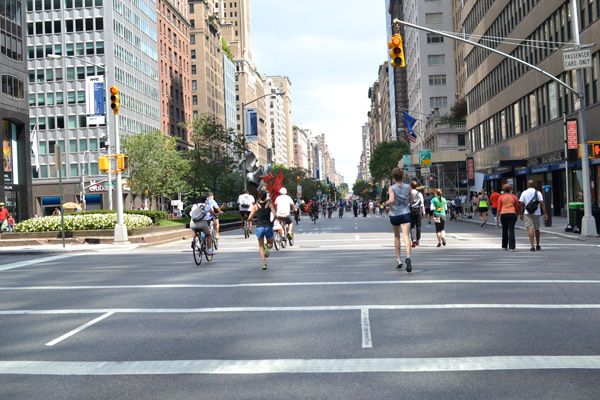 eating an amazing shrimp salad and The Best Dumplings Ever at Moon.... (what was this place called again Kallie?)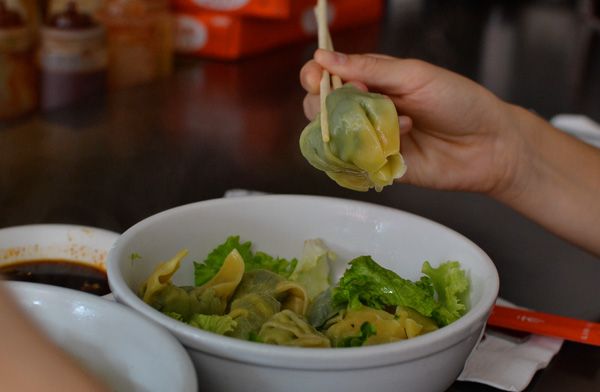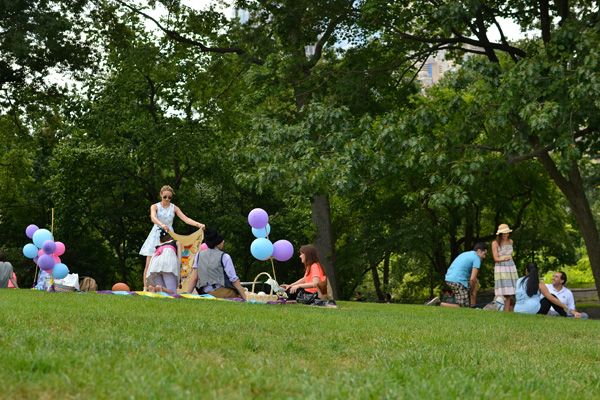 Glamorous picnic-ers in Central Park shortly before I dozed off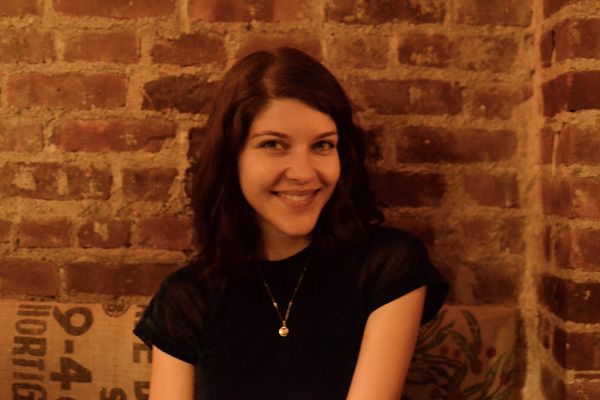 We regrouped, we redressed,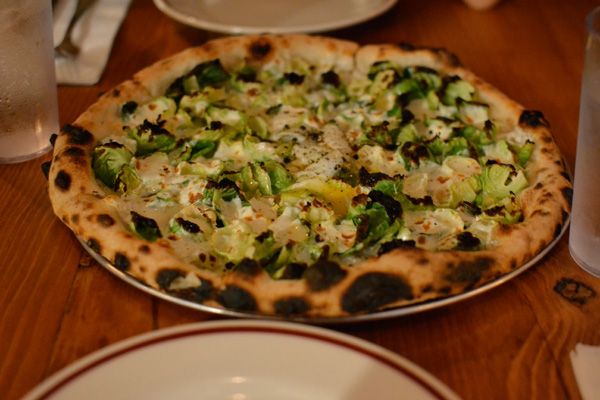 We went for brussels sprout pizza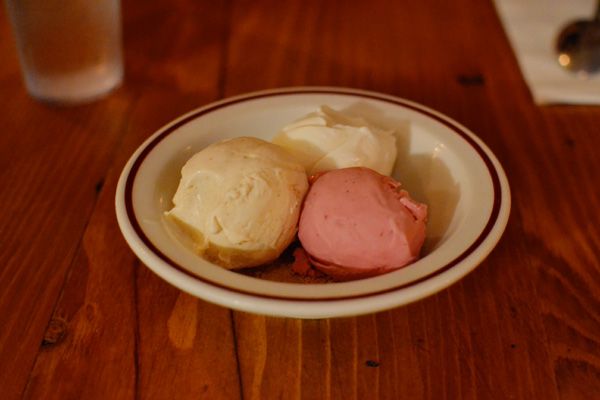 And amazing, in-house made raspberry, mascarpone and cashew (oooooh) gelato.
On Sunday morning I went with these people (Kallie's boyfriend Rich is super, super, nice)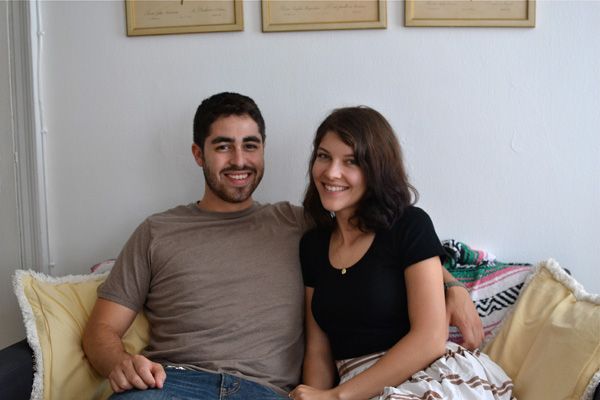 To this place: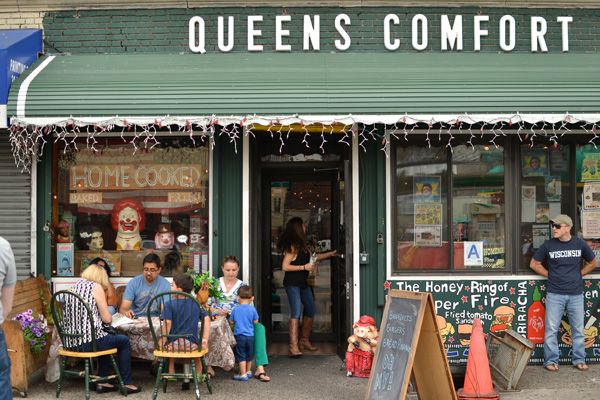 To indulge in sinfully magnificent American breakfast (I had a BLT benedict, Kallie and Rich both had amazing breakfast sandwiches of various types)
The day involved some other stuff (my spending yet more money), but we didn't forget the important things in life and wrapped it up with a beer and cheese pairing: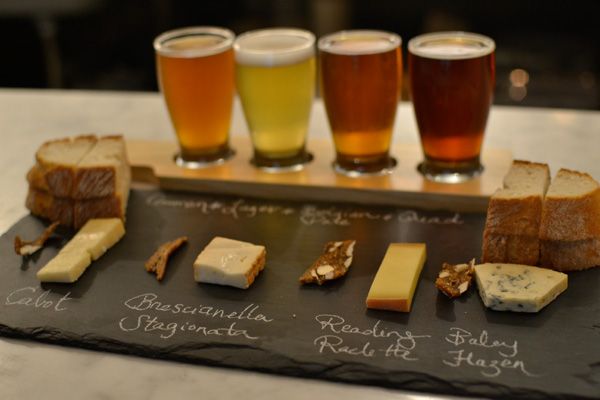 And late-night pizza consumed on the floor and washed down with rosé.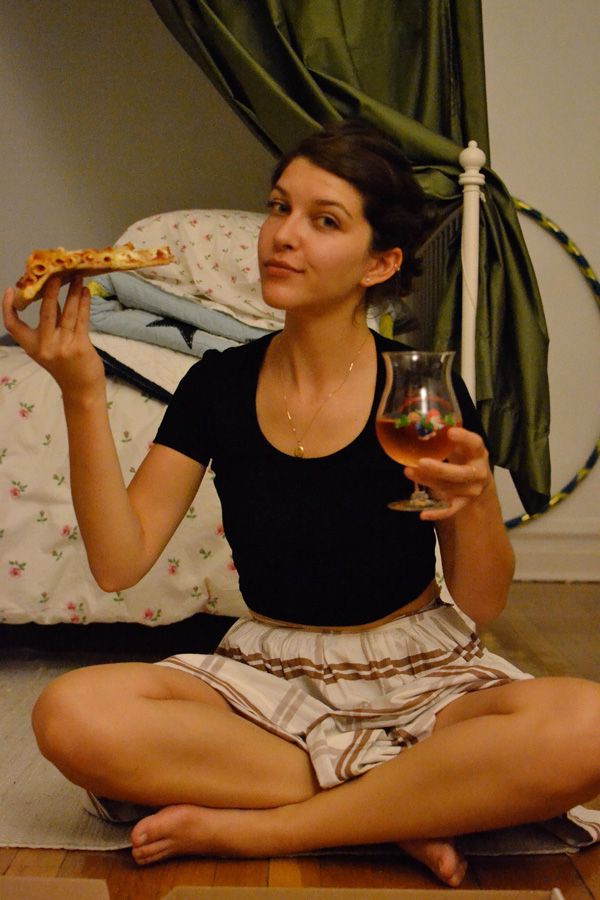 Right... who's hungry?