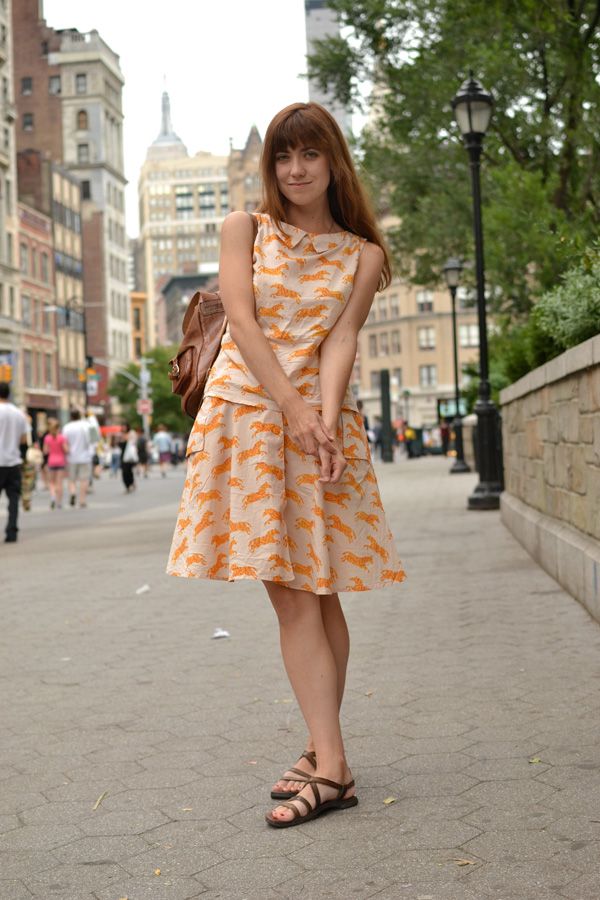 I wear this top and skirt (especially the top) from
Family Affairs
all. the. time. but I usually wear them separately, and when I do wear them together it's usually with the top tucked in so the whole thing resembles a dress. On my Sunday in New York though, I liked the kind of relaxed, I-woke-up-in-my-studio-with-a-paint-fumes-headache-and-went-straight-to-brunch look of not tucking it in.
I think I definitely have a more North American approach to Sundays... I want to look nice but be comfortable and casual as well. In Barcelona, I've noticed that as Sunday is often a day when people go out for lunch with their family, they often dress really nicely (amazing jackets and scarves and such).
Anyway, long story short, casual or dressed up, I love this set (I'm coming to the conclusion that I love matching sets in general) and it was fun to be wearing locally made clothes in New York.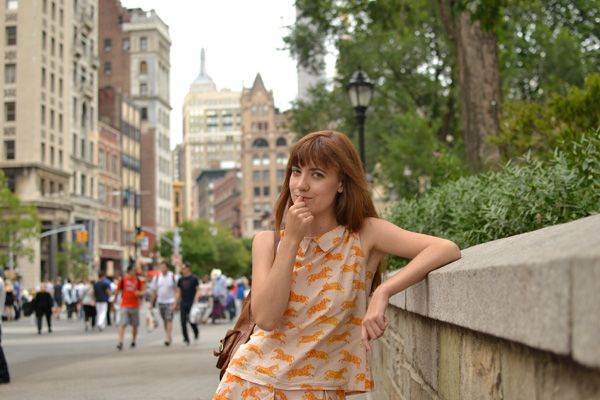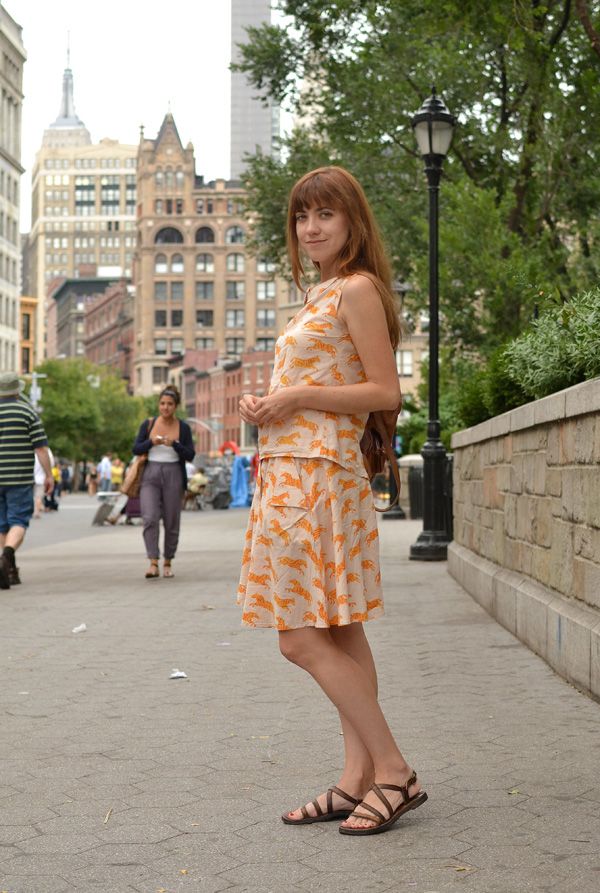 Photos by
Kallie