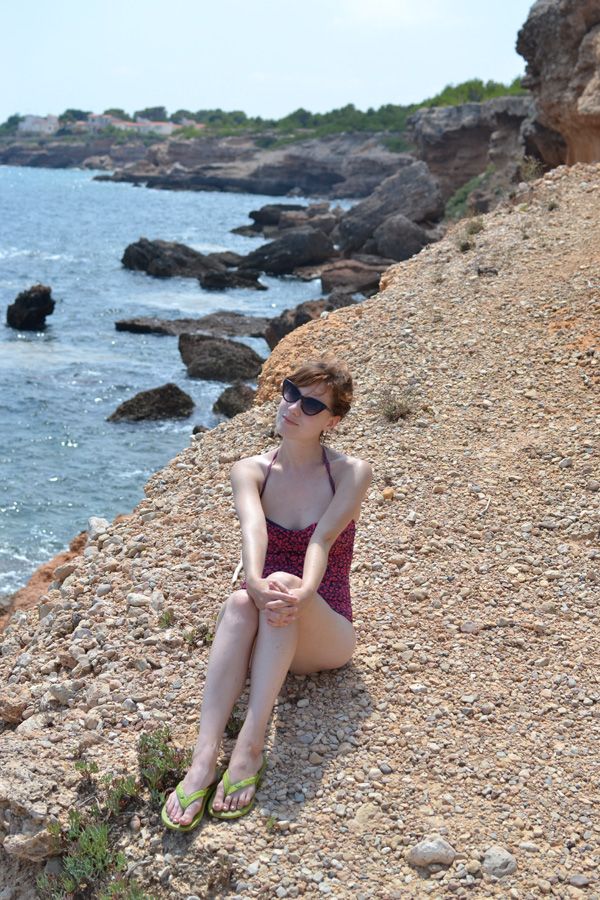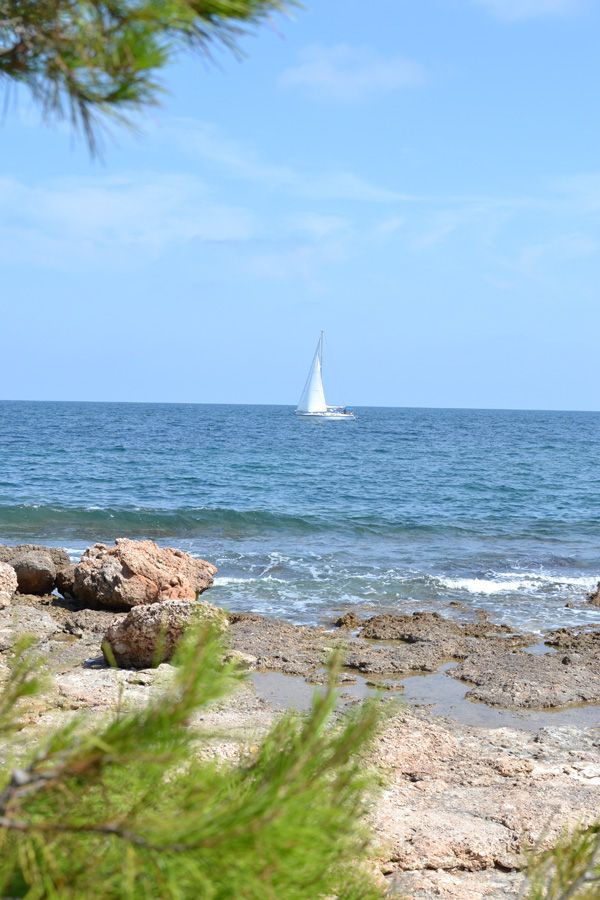 Oh summer! Oh, the beach! Even though for someone as white as me the beach almost inevitably means sunburn (even though I use factor 50, there's always somewhere you forget to put it; I've burnt everything from the tips of my ears to the soles of my feet...) summer is also incomplete without a trip to a rocky cove, to eat a picnic of salads and fruit, to read in the sun, to get progressively wimpier with each passing year about water temperature. Seriously, I was looking at old photos last night. When I was 21 I would swim in glacier-fed Canadian lakes, now I moan about the fact that the Mediterranean is "cold." I've been spoilt by life in hot countries.
Anyway, this charming cove is near Ametlla de Mar, near Tarragona. Five of us borrowed a car, packed our salads, forgot our bottle of wine (probably for the best) met up with friends who were camping in the area, and spent the afternoon getting gloriously sunburnt, buffeted by waves, raked across the rocks, and reading in the surf.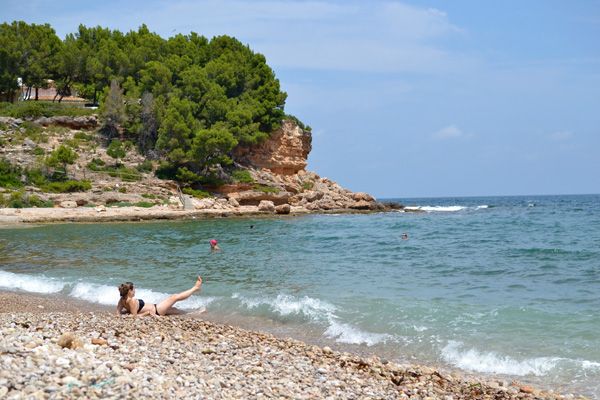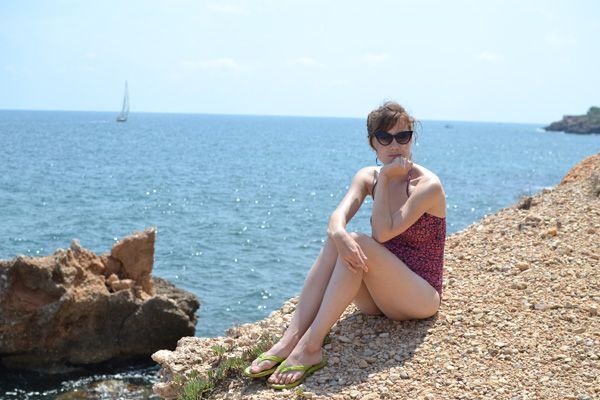 I love my new one piece but I love it more for Canada... one of the great joys of the Mediterranean is going topless and feeling like a little kid, and I missed that...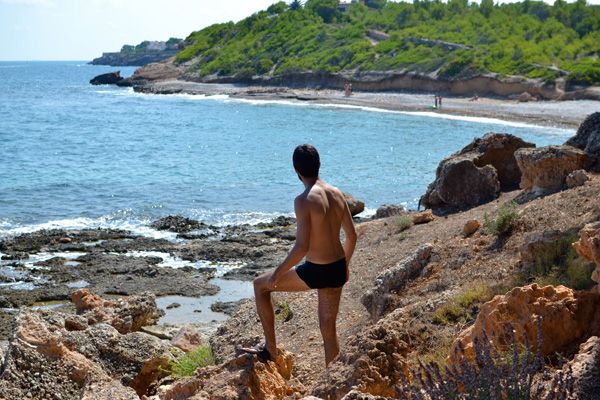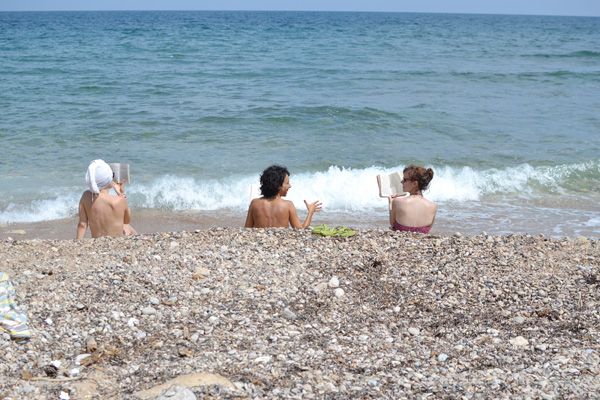 P.S. I had some fun looking at past idyllic beach posts...
In Menorca:
here
and
here
In Cornwall:
here
and
here
In Mataró:
here
And ages ago in Mexico
here