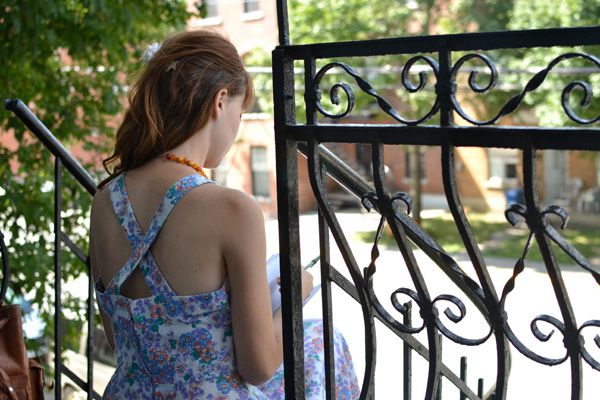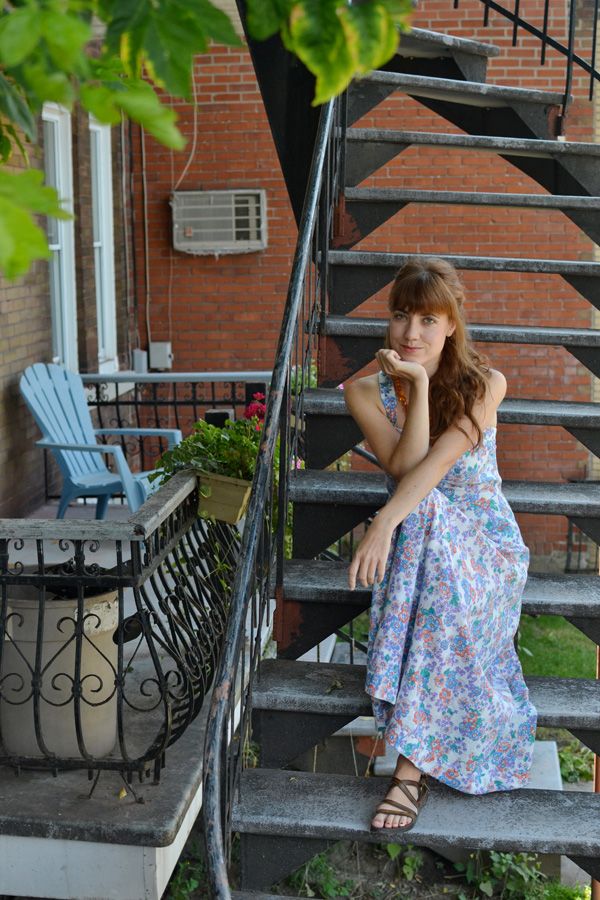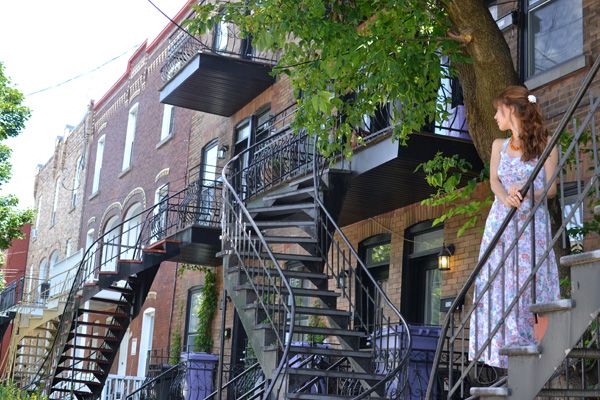 Oh, temporary homes. I'm looking forward to having a proper home later this year (if all goes as planned) because things have been so temporary for so long. Where's home? Definitely not my "hometown" Vancouver. My parents have a house in Hamilton, but it's not like I'm from there. Barcelona is my home now but I spent the last several months a bit all over the place in terms of living situation. If home is where the heart is, then mine's in at least four different places right now.
But ANYWAY, if home is where you sleep, then that's currently this cute little third floor flat in Verdun, Montreal. I'm in love with the Montreal residential architecture, all little iron staircases winding up brick buildings to an entrance porch. We also have a little balcony at the front and a slice of fire escape at the back to watch the sunset and the back alleys of my temporary city.
If home is temporary, family is apparently forever. I'm wearing a dress, shoes and amber necklace that are all hand-me-downs from my mom (the dress made by her in the 70s, as I never fail to point out when I wear it).