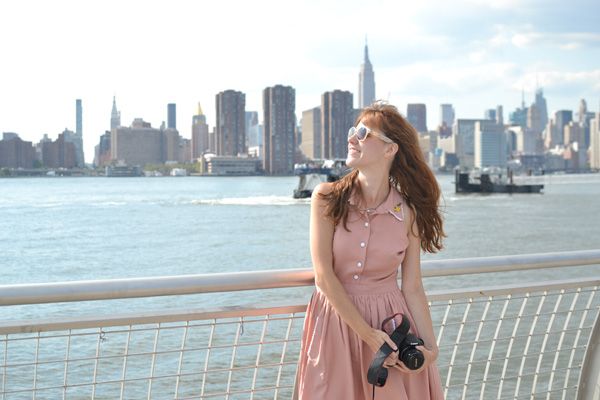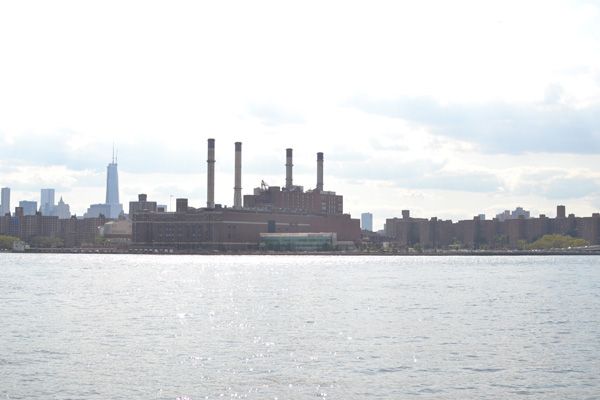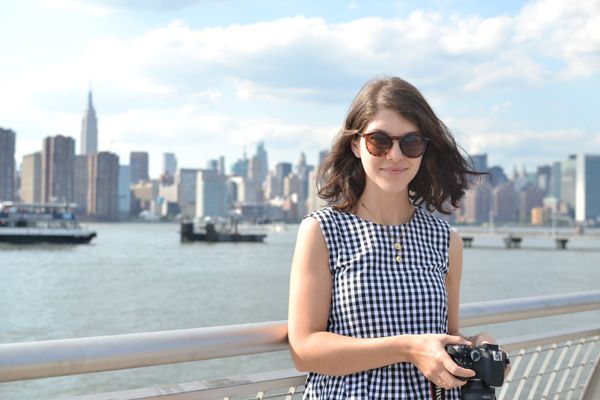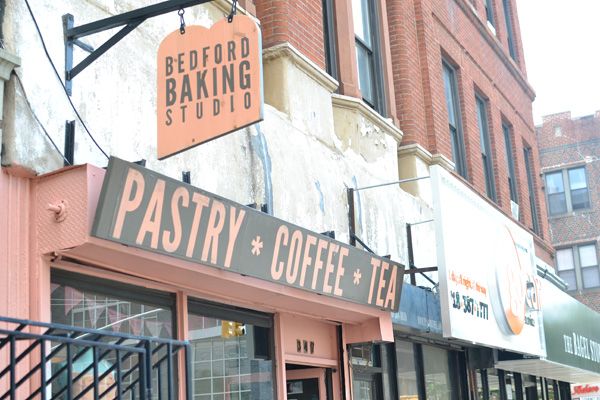 "Wedding dresses?" my sister asked with a quizzical eyebrow when I told her this.
Ok, so I had no pressing need to buy wedding dresses. But I went to New York, and I went to a sample sale of local Brooklyn designers with Kallie, and I pretty clearly needed (not) two white cocktail dresses, which I justified by saying that some time or another I'd need a wedding dress, I needed to buy both so I could choose well. (Also, I spent my budget, not my inheritance, poetic justice, etc.)
Right, back on track. I went to New York! I discovered there was a train between Montreal and New York (although had I known at the time that the journey takes 11 hours I might have been somewhat less eager), Kallie of
Happy, Honey and Lark
offered me her couch, and I was set. Although it was semi-planned the final stages happened in a rush and it felt spontaneous and girly and fun.
Kallie was the best hostess, tour guide, and melted cheese enabler. On Friday she took the day off and we headed into Brooklyn to that cursed sample sale, then had gourmet grilled cheese sandwiches for dinner, went for drinks with Emily of
It Girl, Rag Doll
, and went to NYC Rebel Night, where we danced with gay abandon, all answered to the name Emily, and at a certain point in the evening, unanimously headed for the photo booth.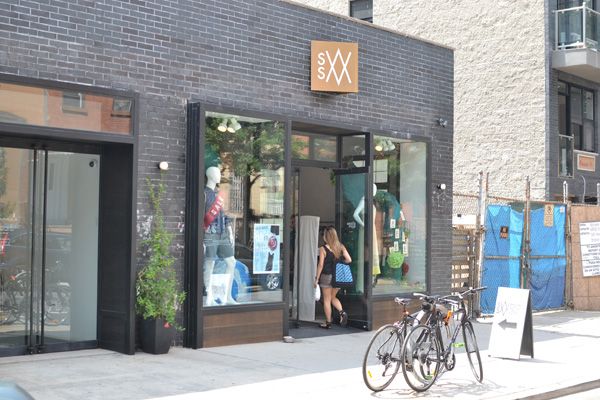 Scene of my impending economic ruin...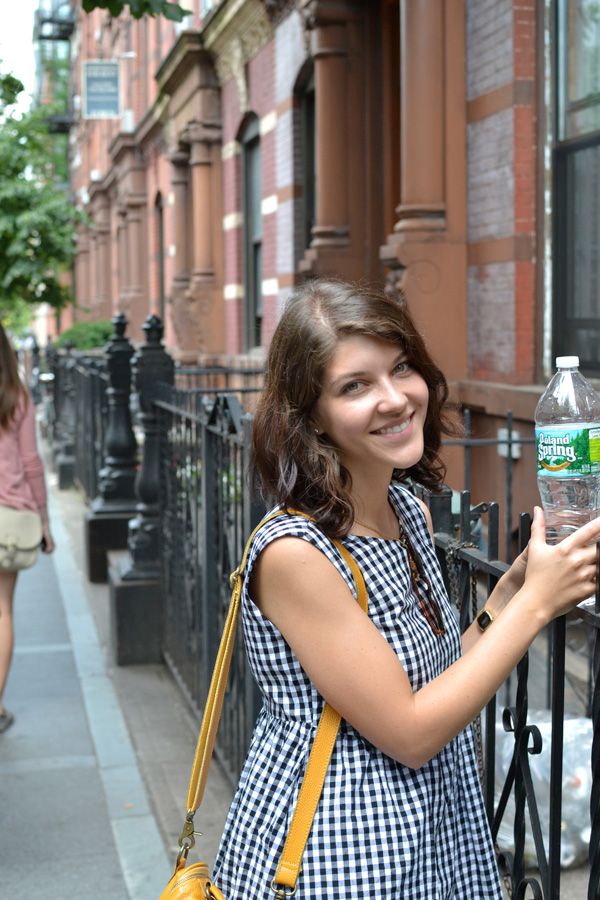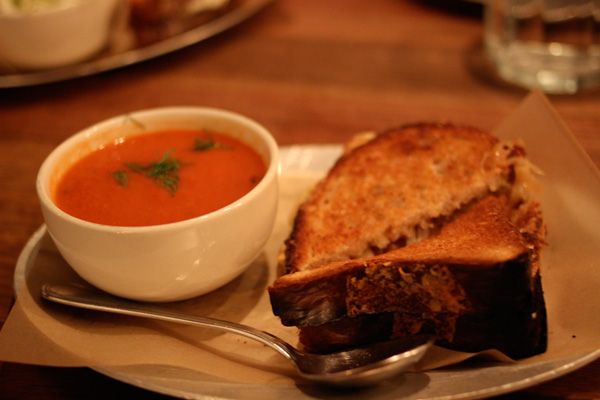 grilled cheese and tomato soup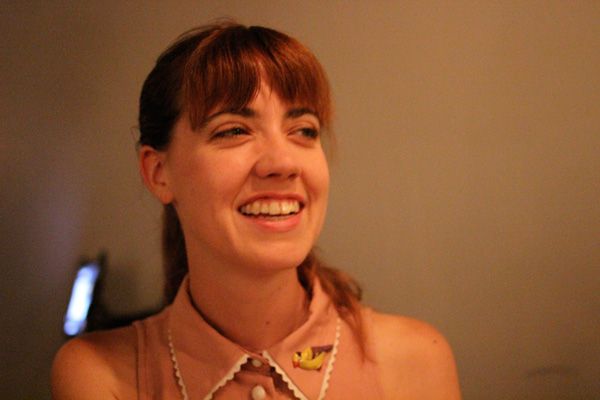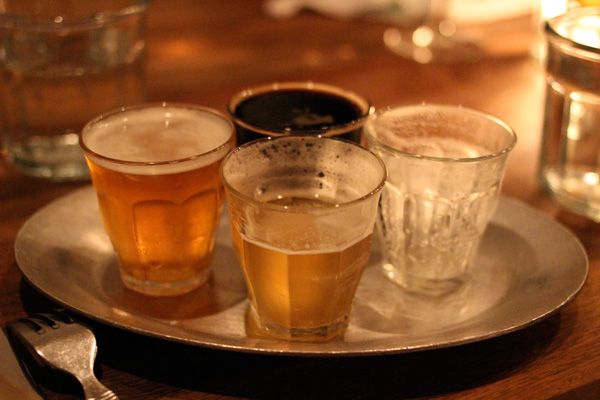 I was introduced to the concept of beer flights
Emily to the power of 3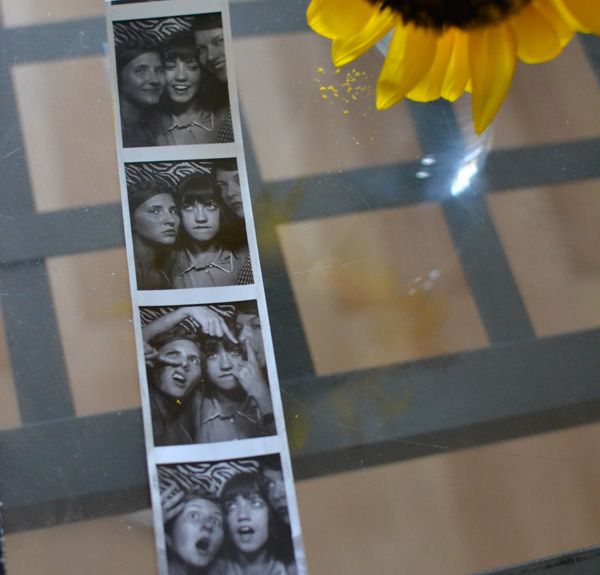 Photos by me, and Kallie, and the photobooth, and some guy at dance party