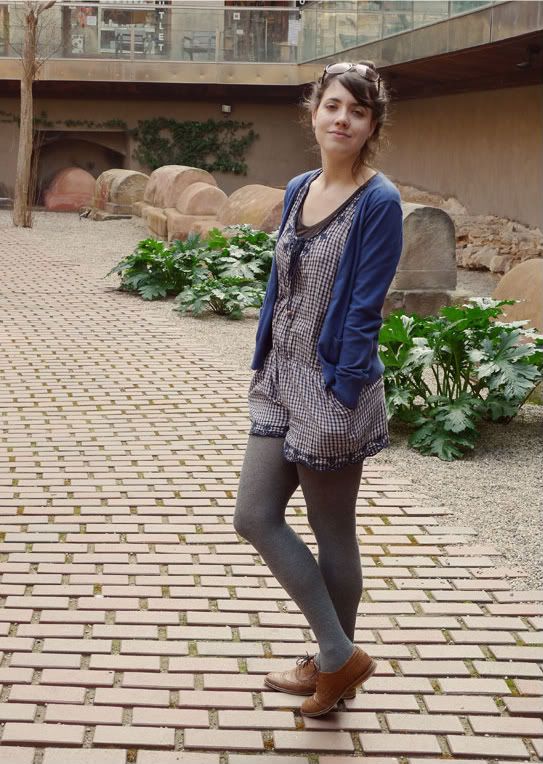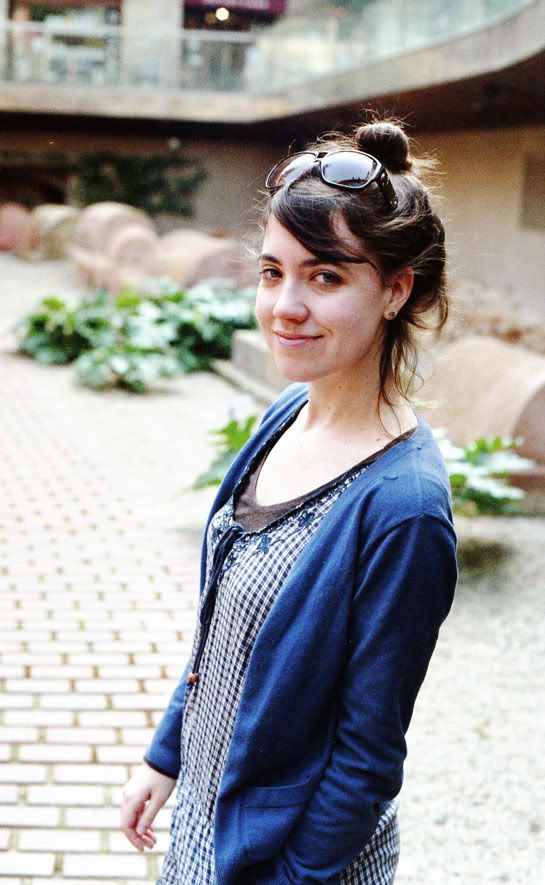 This was one of those days where I wasn't expecting much. We biked into Barcelona downtown in the morning to buy my super-sexy Valentine's Day costume (hehe, not exactly, I'll show you next time). After struggling through the crowds of shoppers--what recession?--we were distracted by the old roman cemetery in one of the squares in the Gothic Quarter. The cemetery used to be behind a gate, closed off, and full of garbage and resident cats, but it's been cleaned up and opened to the public. Pictures are above. Quite cool to stand by the grave of a midwife from 2000 years ago!
From an extremely I'm-not-paid-to-be-friendly girl behind a desk, we learned that it was the day of the patron Saint, or Saintess if you like, of Barcelona, Santa Eulàlia, and accordingly there were all sorts of culturally significant sites open and events going on. We detoured to explore the Barcelona Town Hall, which was pretty impressive.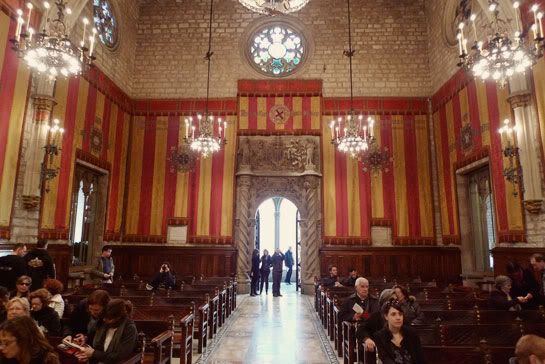 This room was done up in red and yellow stripes, like the Catalan flag.
The had some statues of giants chilling in the courtyard. These giants are very typical and are always taken out for cultural street festivals.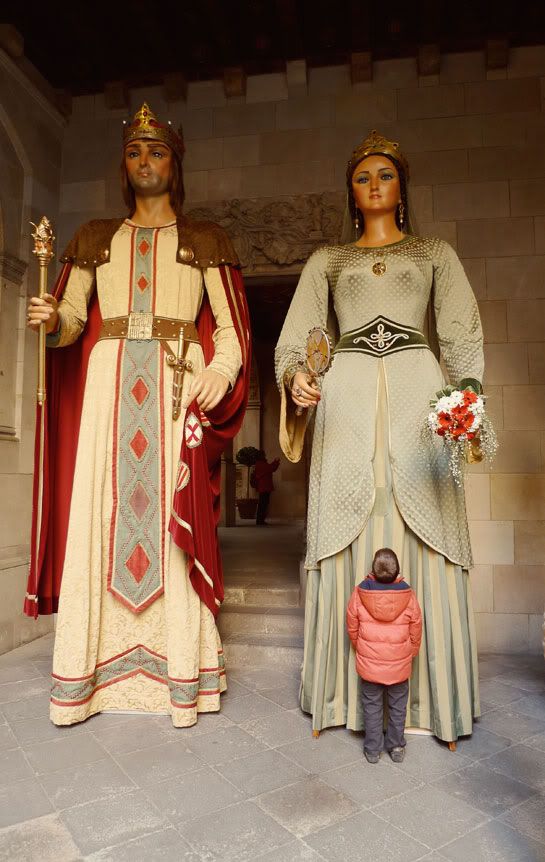 (I was so happy to get this shot) ; )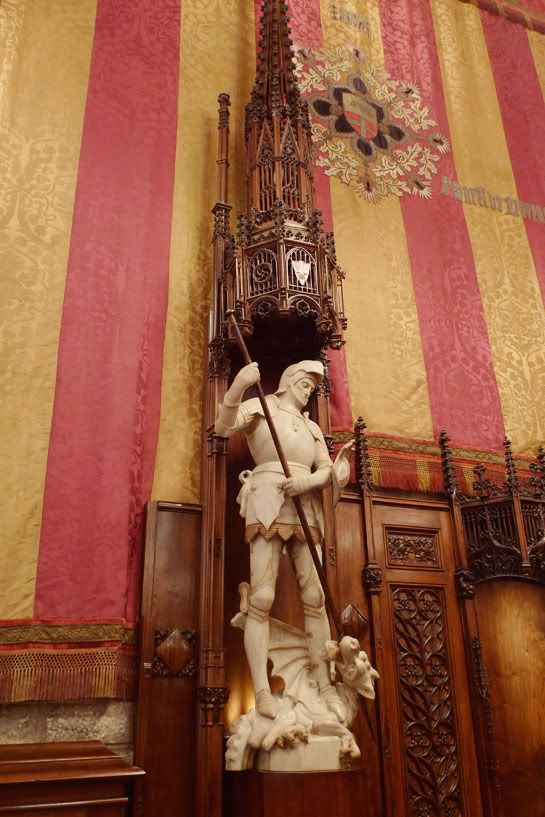 Sant Jordi (Saint George) is the patron saint of Catalonia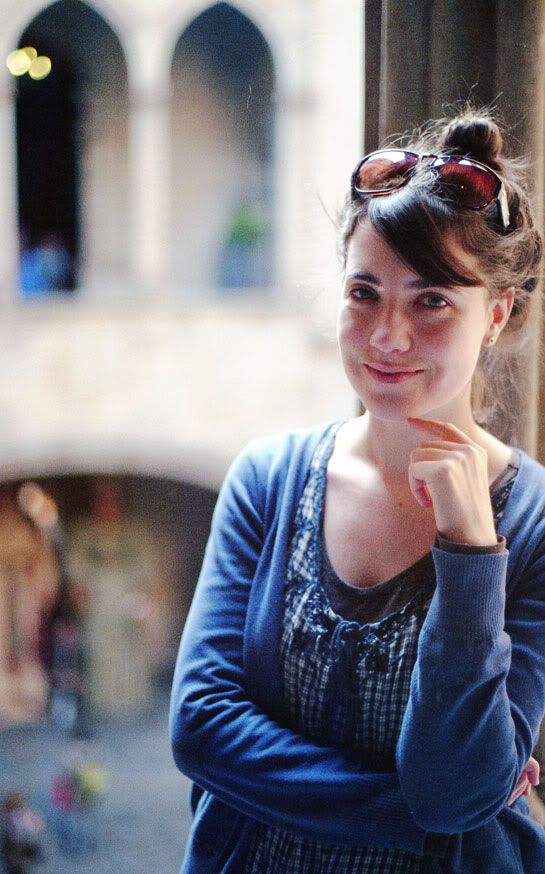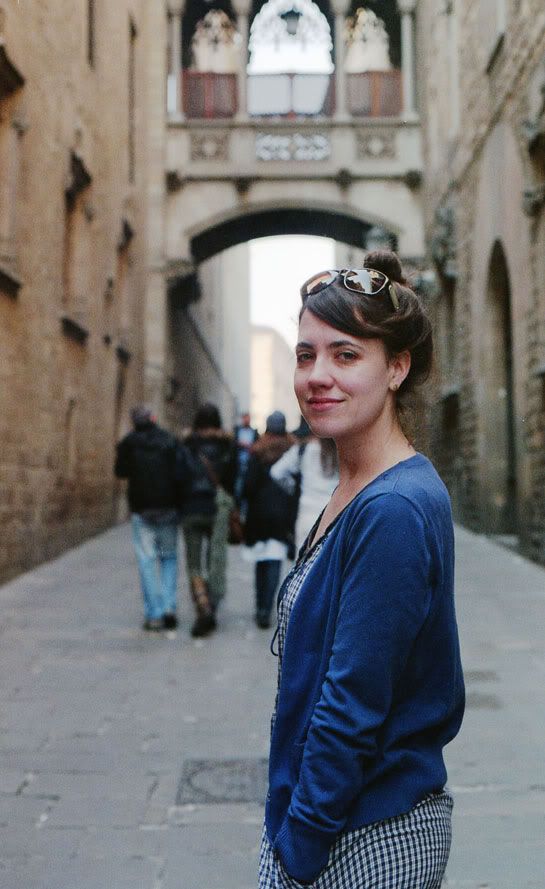 Photos (except the giants) by Albert
Some photos were taken with the digital camera and some with the 1970s Pentax, which is a really nice camera. Those are the ones with impressive levels of bokeh (pretentious camera-geek speak for blurred background)
playsuit: Zara
cardigan: Current
tights: Boots
shoes: Steve Madden