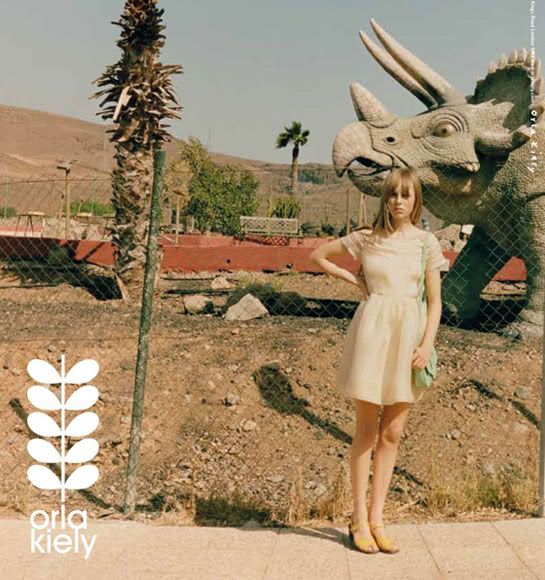 I'm not much of one for thinking of outfit inspiration before the fact (anyway it's too depressing if you can't buy anything) but I bought a magazine for the first time in ages the other day, and a couple of ads jumped out at me for being just. so. perfect.
Above is from Orla Kiely. I think I'd need everything to make this work. The neutral toned dress is pretty great, but is taken to a whole new level by the yellow shoes (I've been wanting yellow shoes since 2004) and the mint ice cream coloured bag. And the dinosaur. This look wouldn't work at all without the dinosaur. ; )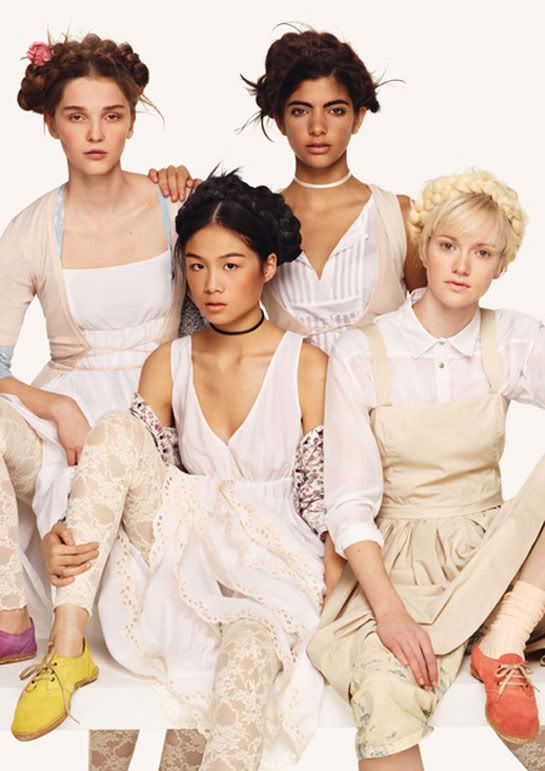 And then inspiration from a less likely source. I've never been into United Colour of Benetton's clothing much, but I'm loving the look on the blonde girl. Buttoned up cotton blouse, neutral toned jumper, Spanish-espadrille style flat shoes in a bright colour...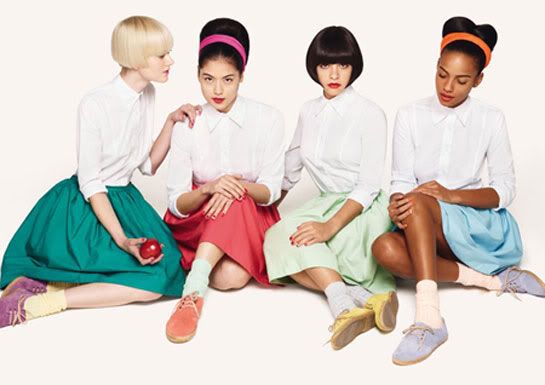 The same ingredients for success, but with awesome candy-coloured skirts as well. I can so imagine swishing around Barcelona dressed like this. Of course, it kind of depends on where I spend the summer. In Barcelona or in Canada, all these would be perfect. If I stay in London, I'll probably be dressed like this:
(from
You Must Creat
e's lookbook)
Which is still a pretty great look, don't get me wrong! I guess it's set to be a fail-proof summer... : )