When I was in Barcelona back in November, Albert dug out his father's old Pentax something something (look how well I know my cameras, oops) and took a few photos the old fashioned way. Here's a candid one from
this
photoshoot, and I have to say, I just love the way it came out.
Film photos have an amazing ambiance compared with digital, I feel. I resisted getting a digital camera for a long time, and while it was absolutely necessary finally to cave (ridiculous moving around with shoe boxes full of photos), there are aspects of film photography that I definitely miss. One is the excitement (or disappointment) of getting your pictures back in a paper envelope, and the other is the peculiar, flattened, yet much more realistic quality of the photos themselves.
The three photos below were taken with Albert's Nikon something something (I'll get on this, promise) from the roof of his apartment building. Again, you can almost feel the January sunshine in a way that is completely different from digital...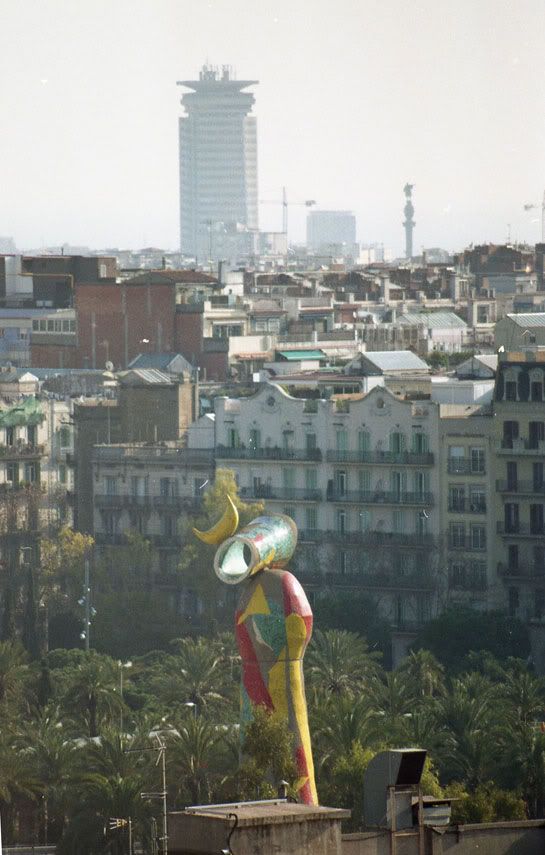 looking down on and over Parc Joan Miró.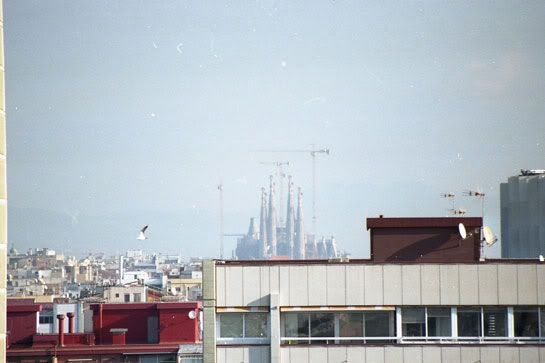 Birds in the sky... and Sagrada Familia looming behind.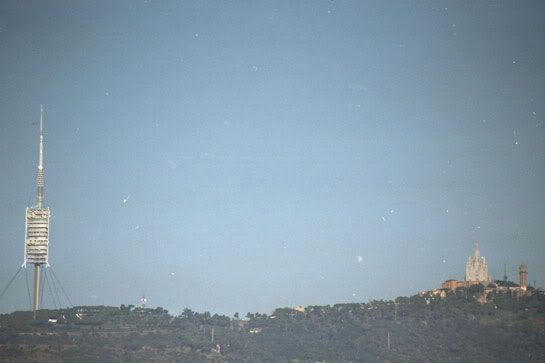 The telecoms tower, the church and the amusement park on Tibidabo.
Things may be a little quiet around here on the blog for the next week. I'm going to Barcelona, and in the spirit of not getting bogged down by technology/there's no room in the damned carry-on, my laptop is staying home. I'll have a little Valentine's Day post however, though perhaps not your typical one...
P.S. If you miss me however, you should check out my ultimate packing guide interview, over
here
at
Beautifully Pure
, home of the lovely Katie.