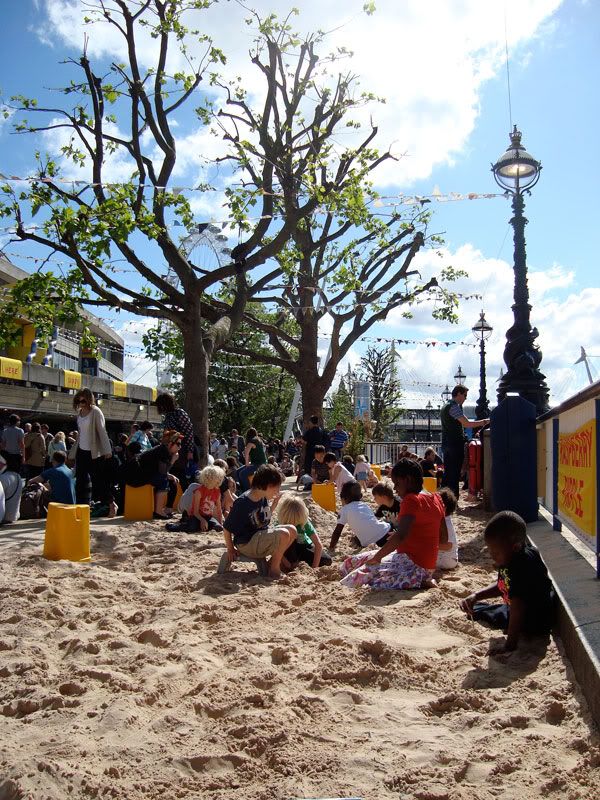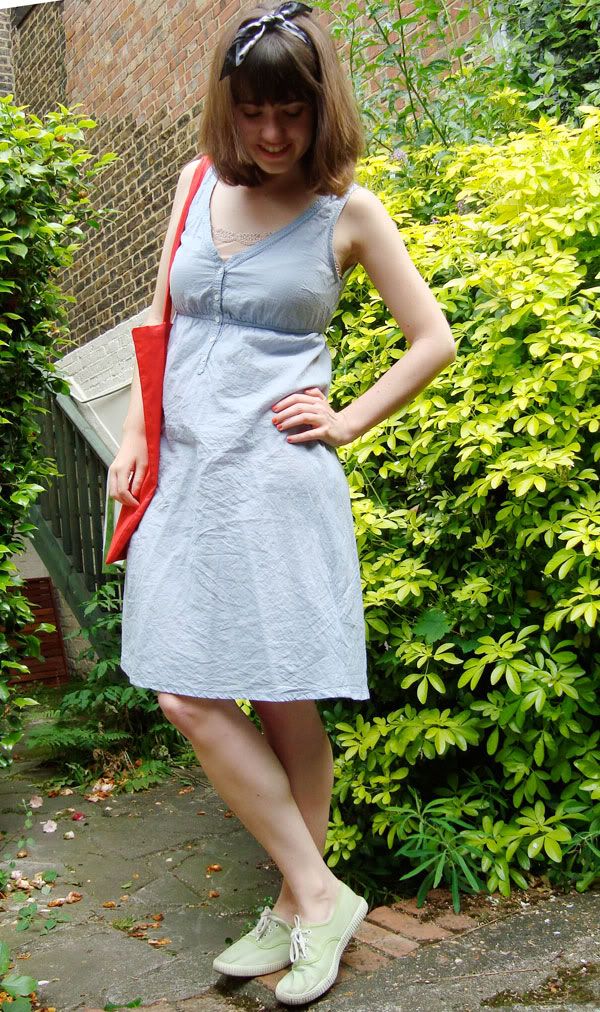 Okay, this outfit only goes to prove two things: I should iron occasionally, and I should not try to take pictures at 1 pm. But anyway, it doesn't much matter, because this is only what I wore to the beach! Now, London, being on a river rather than the ocean, is not exactly famed for its beaches. But in recent years, there's been a trend within Europe towards "urban beaches;" that is, cities that don't have them, fake them. In the case of London, this essentially means a large sandbox sitting next to the Thames on Southbank. But who's complaining? It's running in Tandem with the
Festival of Britain
, which means there are also colourful beach huts, performers, bars, fish and chips wagons, opportunities to sponsor an Albatross...in short, there's lots of fun to be had! A friend of mine from my course is doing her dissertation on urban beaches, which means she gets to spend the summer sitting in the sandbox doing "research." Man...
So, we got off the tube at Embankment and crossed the river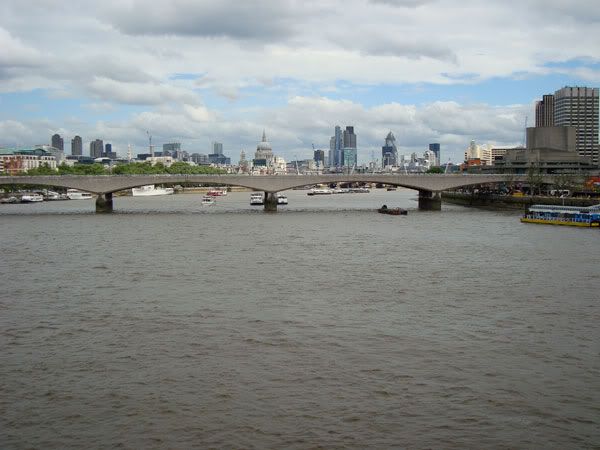 The huts each have an exhibition inside: my favourite one included jars full of sand from many different beaches around the UK, along with some fun trivia about those beaches.
The "beach!"
I know you're not supposed to take pictures of people's children but a) I think that's ridiculous and a sign of the extreme paranoia of our culture and should be fought tooth and nail and b) this isn't a child: she's a fashionista. She also had on awesome red floral sunglasses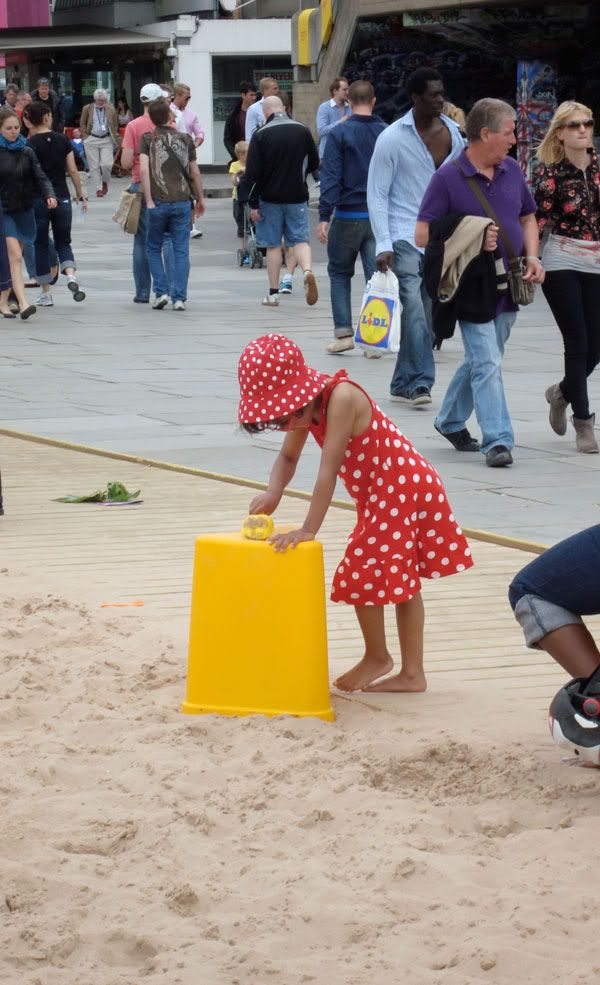 I buried my feet, and gazed at the bunting, which, like 95% of bloggers, I am obsessed with at the moment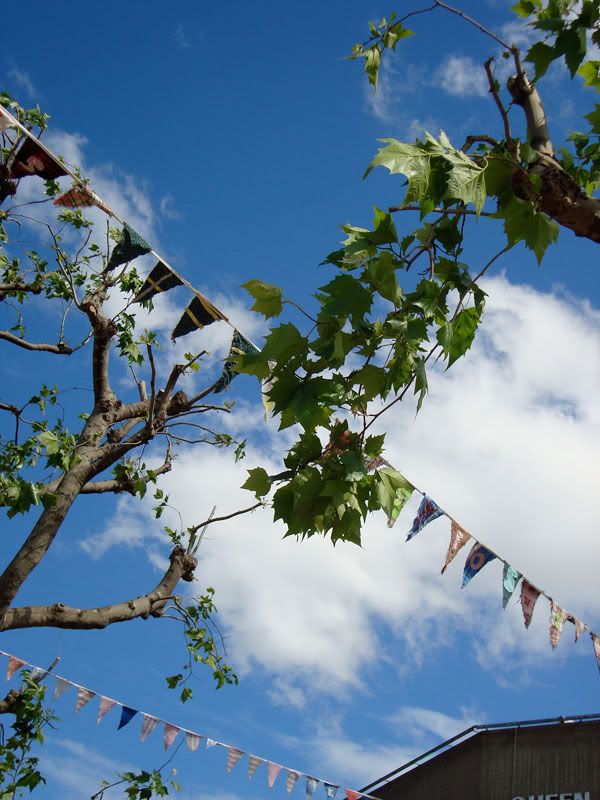 And generally enjoyed reading my Sunday Observer in the glorious sunshine and occasional sandy wind of London in the summertime!
Pictures of me by
Raquel,
who I'm currently staying with!
dress and scarf: charity shop, shoes: ancient Victorias, bag: from
this event