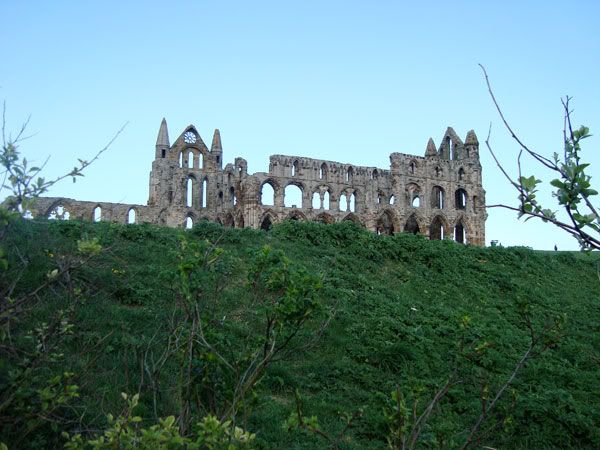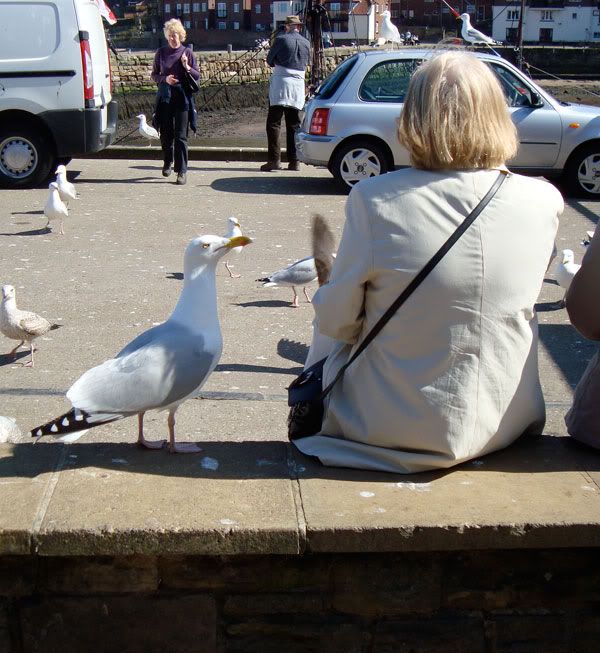 I already posted a few pictures from
my week in Yorkshire
with my dad, but it wouldn't be complete without some shots of Whitby, the nearest town of any size. Whitby has continually frustrated my efforts to take pictures of it down the years... no matter how I try, I can never capture the charm of the place. It's a charm that is equal parts gothic (the ruined abbey atop the cliff, the Dracula connection), and earthy (the accents, the fishermen, the no-nonsense tea and toasted tea-cakes we often have for breakfast at The Singing Kettle).
Since it's impossible (at least with my camera) to capture the panorama, I decided to focus in on some of the details. Above: the bridge at twilight; the Abbey, a seagull eyes a woman intensely while she eats her fish and chips.
Below:
I stand in the graveyard by the Abbey, on top of a cliff that you must climb 199 steps to reach. The sound at the top is invariably "I only got 198... I must have missed one..."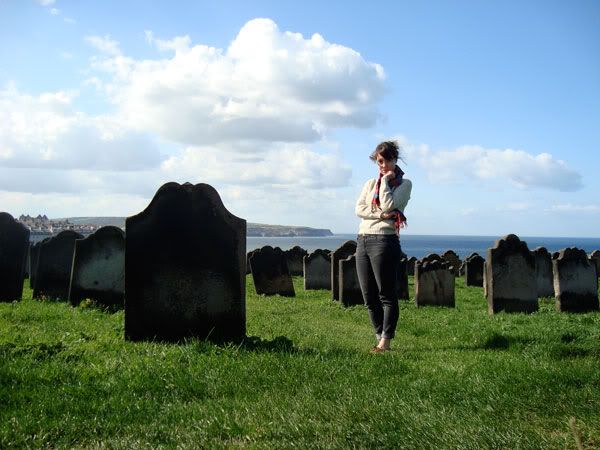 I try, again, to capture the panorama at twilight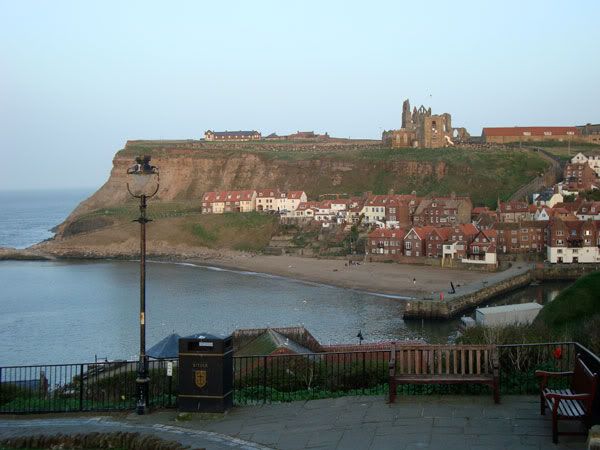 Kippers (smoked herrings) are smoked in a pungent hut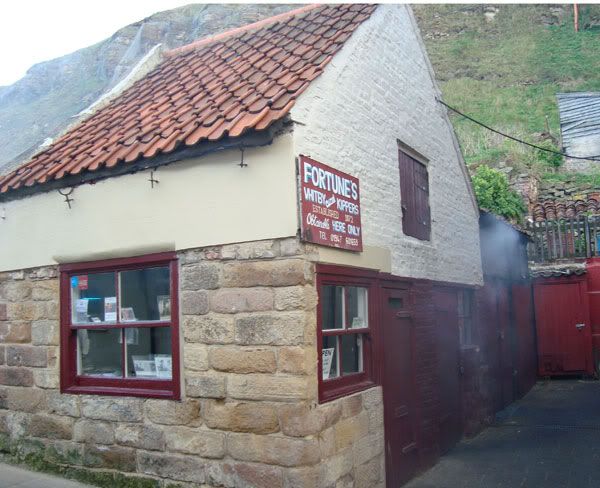 The seagulls circle
My dad and I shared the best cheeseplate ever for desert at The Magpie Café... washed down with port!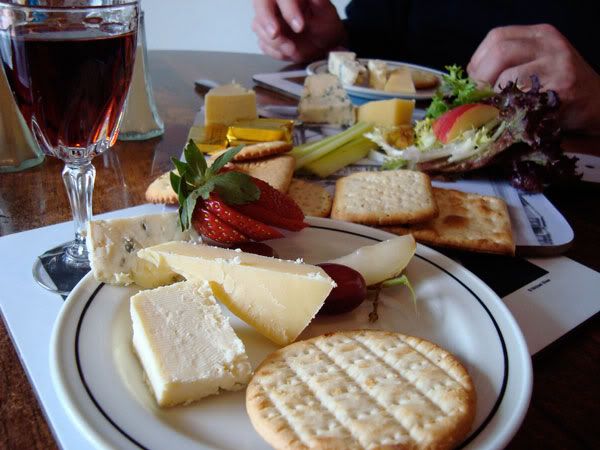 The beach at low tide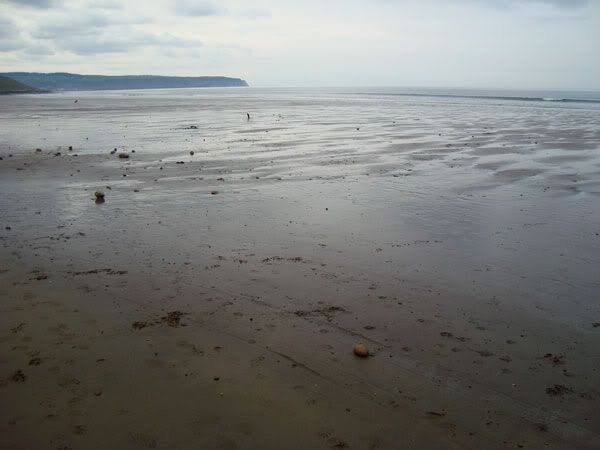 Anyone interested in my Whitby posts from last year (aww, right at the beginning of my blog) can find them
here
,
here
,
here
and
here
.