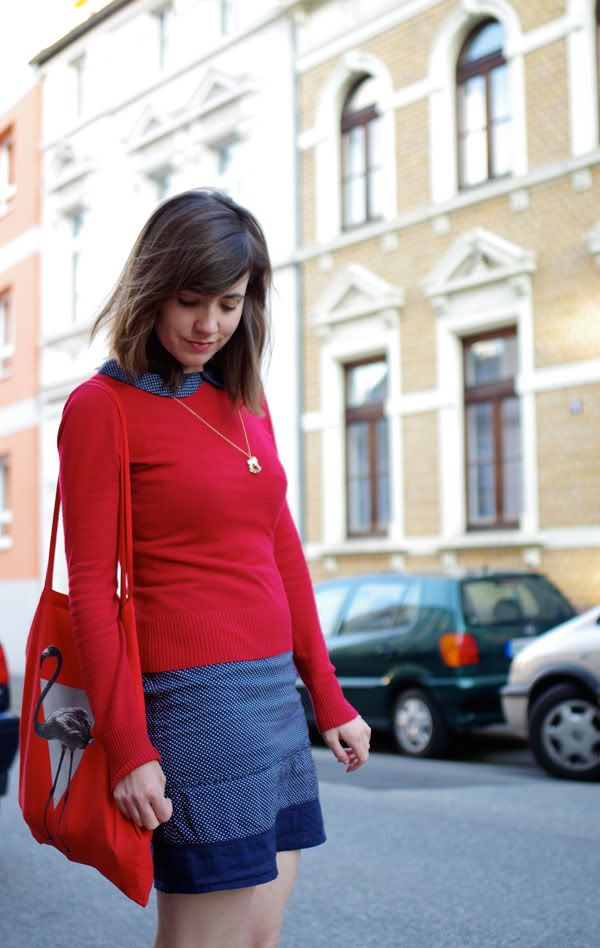 I just spent a lovely relaxing weekend in Bonn. It rained a bit, but I didn't mind since I find that rain makes it acceptable to spend most of Saturday in your pyjamas, taking naps at 2 pm and reading. I'm the type who, if I sleep in past 9:30 on the weekend, is then in a black mood for several hours thinking of the wasted time. So napping to the sound of rain pattering against the window was highly unusual and just perfect.
Albert is renting an attic room in a flat, and I love sitting on the sofa looking out at the sky. I've always wanted to live in an attic, it appeals to the
Victorian orpha
n in me, and this one fits the bill, except for some really nasty nudes the landlady saw fit to decorate with. Including an enormous paper maché one right outside the door that is pretty dangerous on night-time fridge-raiding rambles.
Anyway, these pictures were taken after all the napping, when we popped out to the local Beer Garden on the Rhine (I love life in this town). I took my new favourite dress for a spin, although it's not showing to its full potential underneath the sweater. Still, there will be several more occasions to bring it out when the weather heats up.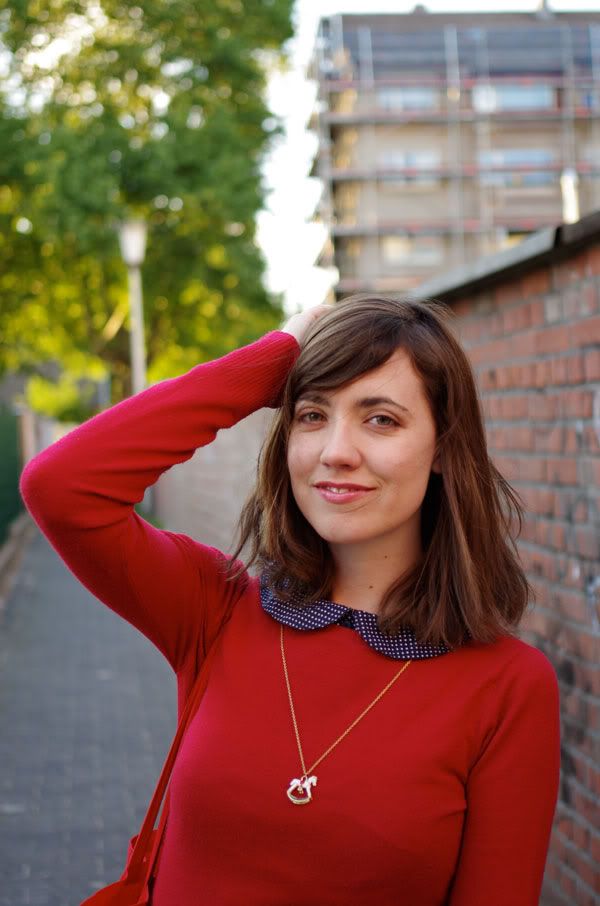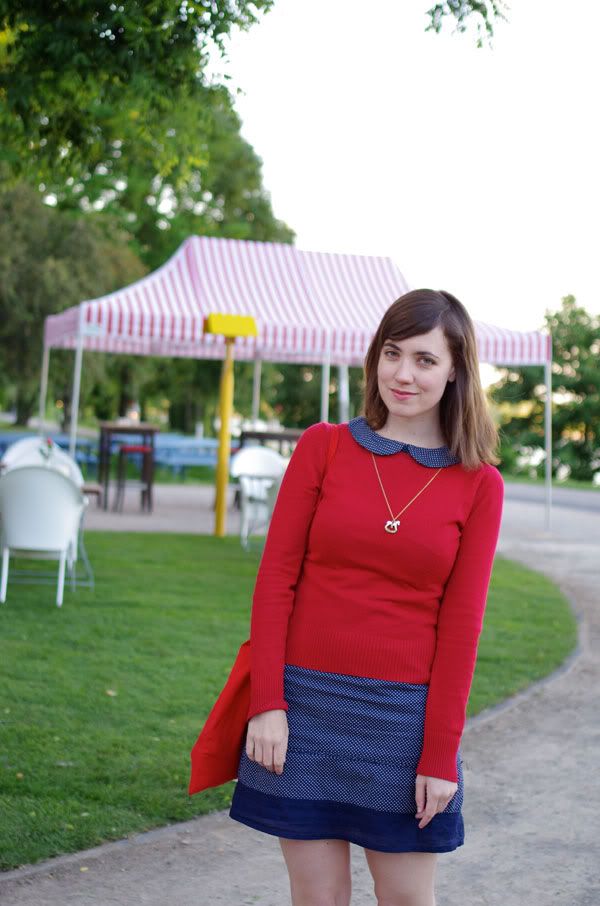 Photos by Albert
dress and sweater: charity shops, necklace: Les Jumelles, bag: Middlesex University fundraiser, espadrilles: Primark