This summer was the summer I became consumed with finding the perfect gingham dress. I don't know if it was my feeling of kinship with Dorothy from
The Wizard of Oz
or pictures that were circulating in the spring of Brigitte Bardot in her pink gingham wedding dress, but somehow the concept got stuck in my head and simply wouldn't leave. I'm always amazed, but when things are supposedly "in style" they aren't necessarily any easier to find. I tore apart the English high street shops in July, and skulked all over ebay and etsy, but the perfect one wasn't presenting itself. In the end I did get this one though. It's almost perfect, just a little big. When I get that sewing machine I'll take care of it!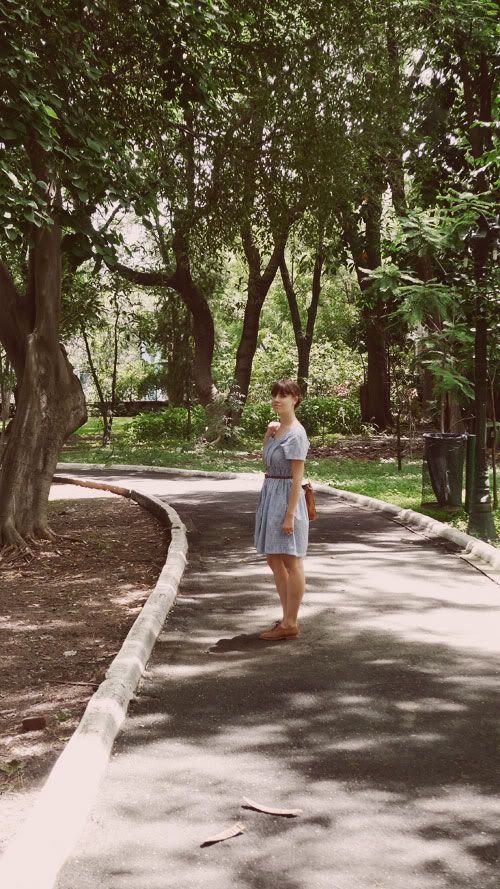 This was also my first time experimenting with
Carrie's vintage photo finishing technique
, and I spent much of the morning being neurotic about how much yellow is too yellow! Nonetheless it was lots of fun, and I'll certainly be playing around with it in the future!
Though unlike Dorothy I may not have cyclones and ruby slippers to transport me...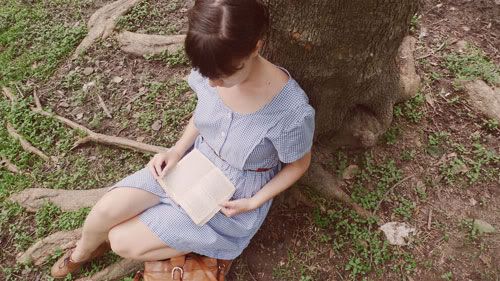 A good book can still take me to another world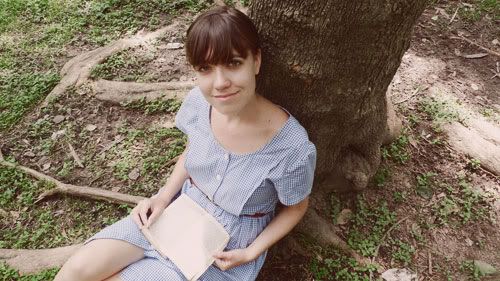 ...And I do have ruby toes! Does that count?
Outfit:
dress:
decomposed tree
on etsy
shoes: Steve Madden via ebay
bag and belt: stolen from my mother