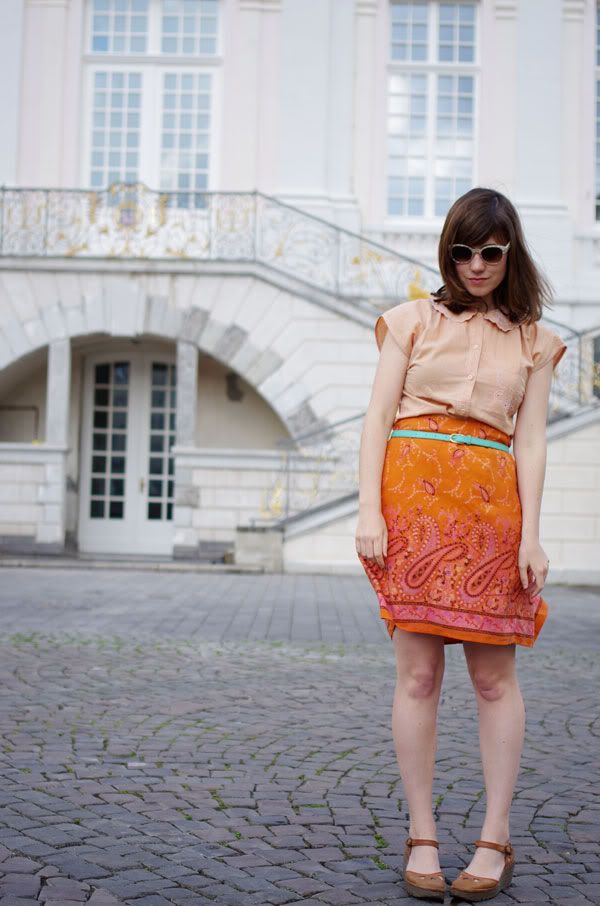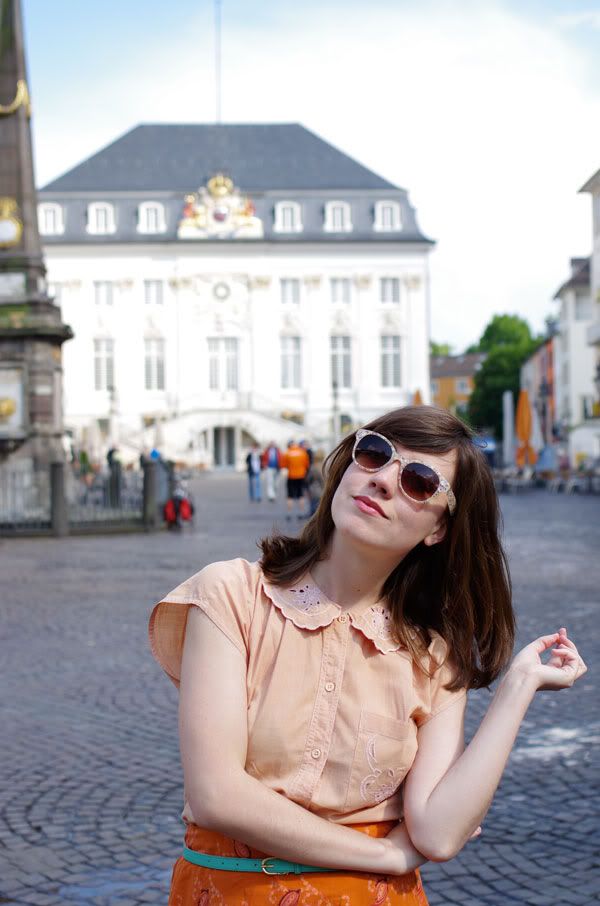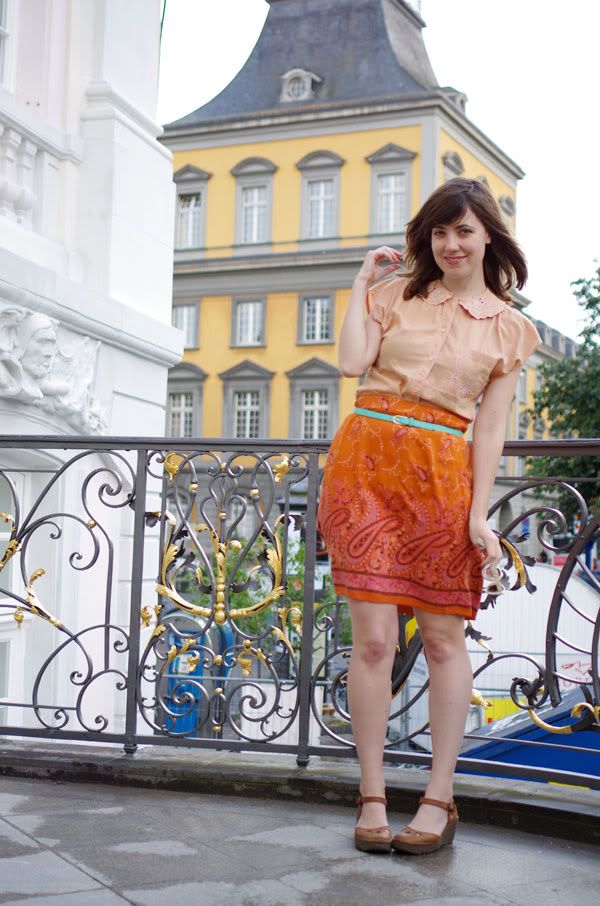 If all goes according to plan, at the time this posts I should be presenting on my dissertation topic, and answering such delightful questions as "how would you define public space?" Given that I can't even think of a title for this post at the moment, it promises to be a good time.
Anyway, more pictures from last weekend in Bonn. Sigh, life was so peaceful then... mostly because I was procrastinating. This outfit is mostly from the same charity shop, and illustrates a point, sort of. I know a lot of people, to streamline their closet, like to determine a colour scheme for themselves, and only buy items that fit into it. I've toyed with this idea, as simplifying is always an attractive concept, but this outfit just shows why it wouldn't work for me. The skirt would have made the cut, since half my wardrobe seems to be red or orange, but the mint ice cream belt? Or the blouse... what colour is that anyway? Wimpy peach? Anaemic salmon? Not one of my go-to colours for sure. But now it's one of my go to blouses. Even anaemic salmon deserves a chance! Although I'll try not to resort to that argument tomorrow maybe....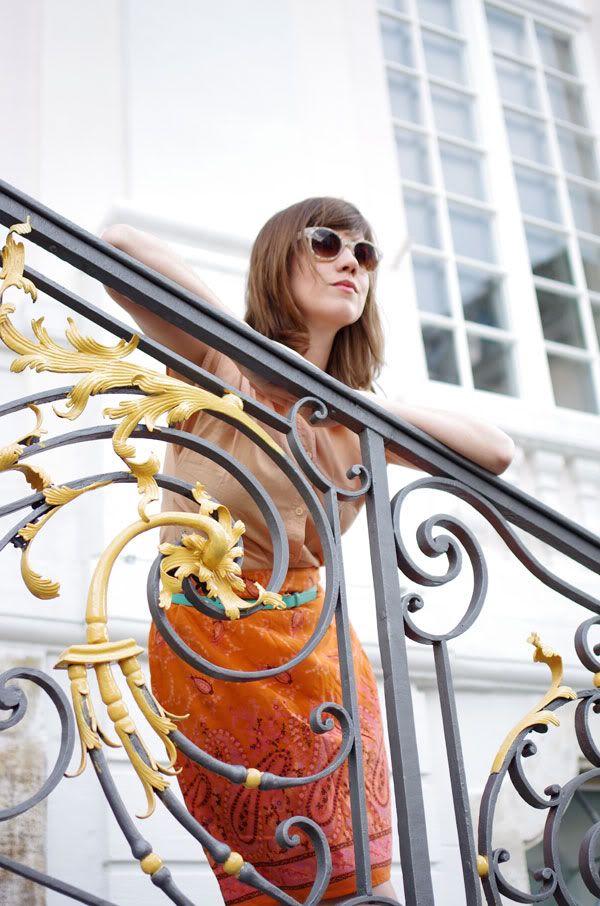 On a slightly saner note, I love the "Ava Gardner on vacation" way these photos turned out. By the ever-talented Albert, as usual.
skirt, blouse and belt: charity shop, shoes: Fly London, sunglasses: H&M