So, (almost) everyone guessed correctly that I was in Germany... though the vote for the Canary Islands was pretty random! Haha. Anyway, I was in Bonn, which is a pretty quiet little city near Cologne, for almost a week, and now I'm back in London, purged of my essays, and trying to figure out what I'm doing with my thesis. THe fun never ends. Nor does the out-of-sequence fun on the blog. ; )
This was just an outfit I wore while essay writing one day in Barcelona. In all my Barcelona pictures it looks like it was sunny, but actually it kept up with the Easter tradition of being pretty chilly, blustery, and occasionally raining. So this was just something comfortable and reasonably warm. You can't be a fashion plate every day, but this is better than nothing.
The location is in Parc Joan Miró, which also appeared, with some explanation in
this
post. I've got to try to get to the Miró exhibit at the Tate this month!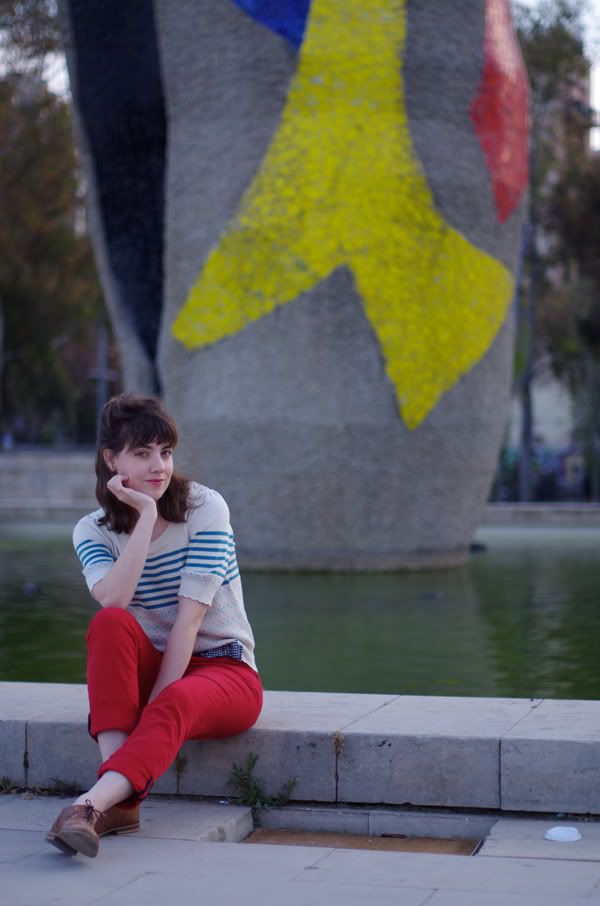 red jeans: Zara, sweater, Urban Outfitter, shoes: Steve Madden via ebay.